Irish singer-songwriter Dale Bolger returns with his new single Young & Dumb. We asked him the BIG questions . . .
The 23-year-old has been playing music all over Ireland for the past six years at a number of local music festivals and supporting Irish artists such as Mick Flannery.
Speaking about Young & Dumb, Dale says, "The song is simply about my experience of growing over the last number of years since I began my journey in the music world.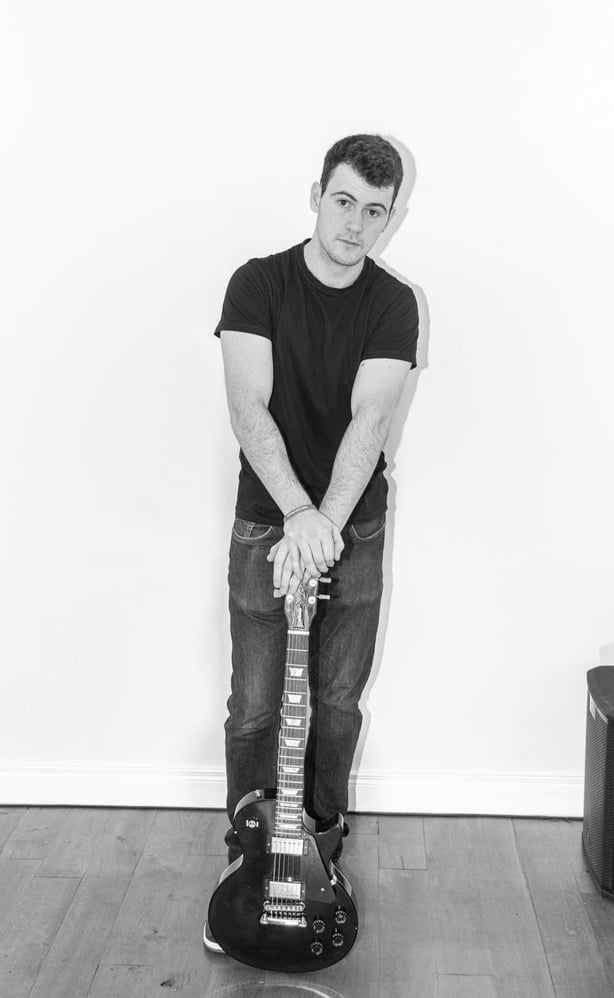 "It's a very up and down lifestyle, trying to make it in the music industry and I feel I've captured not only the low moments of playing to tiny crowds, but more importantly the highs and excitement of playing a high energy gig at local festivals or support shows."
Tell us three things about yourself?
I'm 23 years old and from Carlow, I started playing guitar when I was about eight and I have been playing gigs (pubs, support shows and local festivals) for the last six years.
How would you describe your music?
I would describe my music as emotional pop with a little edge. The emotion comes from the lyrics, be they happy, sad, uplifting or whatever other emotion you can think of. That little bit of edge comes from the sound of the instruments I use in the studio.
Who are your musical inspirations?
There are so many. The reason I first got into music was listening to Def Leppard's Hysteria album with my Dad when I was a kid so you could say that they were my first inspiration. On top of that you have artists from other genres like Bruno Mars, Eminem or more recently artists like Dermot Kennedy. They all do little things that inspire me to try and be a little bit more creative.
How did you occupy yourself during the coronavirus lockdown?
I have been constantly writing. I think since the lockdown began, I have written maybe 20 to 30 songs. I have a little home studio set up too, so I've recorded the majority of those songs as demos. I've also been sending these demos to basically anyone in the music industry who has their contact info listed online. Oh yeah, and I released a new single called Fever back in June and have been trying my best to get that out there on the radio and on to different playlists.
What's your favourite song right now?
Probably Watermelon Sugar by Harry Styles. It's absolutely everywhere right now and it's so damn catchy. Tough not to like it.
Favourite Lyric of all time?
There is a line in Eminem's song Walk On Water where he says "Now take your best rhyme, outdo it, now do it a thousand times." He's talking about the constant pressure of being one of the biggest artists in the world and it was crazy for me to hear this from a guy like him who made a career off of not caring what people think.
If you could only listen to one song for the rest of your life what would it be?
Love Bites by Def Leppard. It's my favourite song of all time, from my favourite album of all time (Hysteria), by my favourite band of all time. It is just a huge song. That's the only way I can describe it.
Where can people find your music/more information?
You can find all of the music I have released on all major online stores and streaming sites like Spotify, iTunes and Apple Music. You can find my new single Young & Dumb here.
You can find out all you need to know about me on my official website and on social media'.