Celebrity MasterChef celebrates 15 years, there's a documentary about Meath legend Seán Boylan, Lee Mack stars in Semi-Detached, and David Lynch is the focus in The Directors . . .
Pick of the Day
Celebrity MasterChef: a Recipe for Success, 8.00pm, BBC One
This six-part special series celebrates 15 years of Celebrity MasterChef, during which time judges John Torode and Gregg Wallace have seen more than 300 celebrities compete in the kitchen.
In this opening episode, John and Gregg relive some of the best and worst food from the early rounds of the competition and look back at the celebrities' first tastes of the MasterChef kitchen.
They also revisit two of their favourite challenges, both of which involved taking the celebrities out of their comfort zone.
Don't Miss
Seán, 10.10pm, RTÉ One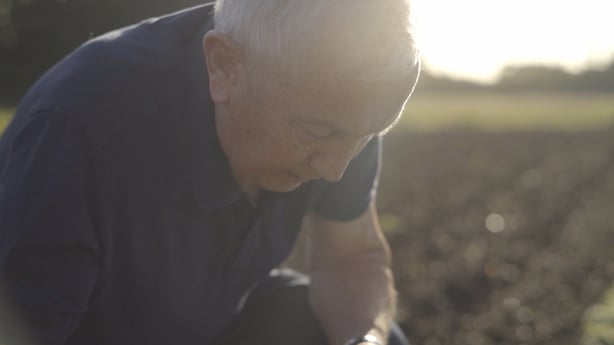 Documentary exploring the life of Meath legend Seán Boylan (above), one of the most respected gaelic football managers in GAA history.
A native of Dunboyne, he was manager of the Meath GAA Senior Football team for 23 years. He led them to four All-Ireland Senior Football Championships (1987, 1988, 1996, 1999), three National Football League titles, and eight Leinster Senior Football Championships.
The Directors: David Lynch, 9.00pm, Sky Arts & NOW TV
What can be said about the living enigma that is movie director David Lynch (below)?
Since bursting onto screens in 1977 with his surreal horror masterpiece Eraserhead, Lynch has seen fit to surprise, confound, terrify and delight viewers of his films in equal measure.
While there have been missteps along the way - 1984's big budget sci-fi flop Dune being the most significant - Lynch effortlessly lifts the curtain of humanity's darkest corners.
One of his trademarks is a black sense of humour, with standout pieces including Blue Velvet, Lost Highway, The Elephant Man, Mulholland Drive and the Twin Peaks tv series.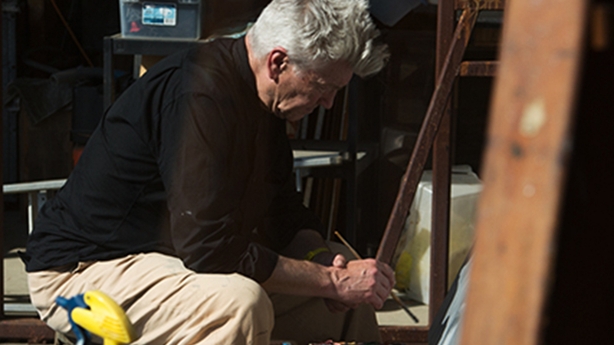 New or Returning Shows
Fleadh 2020, 9.30pm, TG4
Coverage of the coronavirus-affected event celebrating Irish music, language, song and dance, featuring people who would have been in Mullingar this week. Presented by Doireann Ní Ghlacáin and Dáithí Ó Sé.
Semi-Detached, 10.00pm, BBC Two
Lee Mack (with a moustache that makes him look like Allo Allo's Gordon Kaye) stars in this real-time sitcom following the hapless Stuart as he struggles through the worst half-hour of his life.
Things haven't been going well for Stu and partner April since the birth of their baby.
Faced with a make-or-break date, Stu has to contend with disruptions from his inappropriate dad, extortionist brother and an almighty argument erupting next door.
Squeamish About, 10.30pm, BBC Two
Spoof documentary in which reporter Michael Squeamish (Matt Berry) explores various subjects while using a unique selection of archive footage and playing fast-and-loose with the facts.
He begins by offering his unique take on British entertainment.
From pigeon-racing to progressive jazz, beauty contests to the Buzzcocks, Squeamish takes viewers on an alternative journey through British culture, stopping at music hall, the scene and Joy Division along the way.
Red Dwarf: the first Three Million Years, 9.00pm, Dave
A look at the troubled origins of what was soon to become the most celebrated and successful sci-fi comedy ever, as told by the people who were there.
Michelle Wolf: Nice Lady, 9.00pm, Sky Comedy
The Daily Show's Michelle Wolf stars in her first comedy special, a stand-up show featuring her observations on feminism, dating, and other social issues.
New to Download
The Rain: Season 3, Netflix
Years after the rain decimated the population of Scandinavia, Simone and Rasmus find themselves at odds about how to save humanity.
Ending Today
There She Goes, 9.30pm, BBC Two
It's last time out with David Tennant and Jessica Hynes as Rosie is excited as the Yateses depart for their annual summer holiday, but things are not exactly as she was expecting.
In 2009, Si and Em Rosie and Ben down to Devon to meet Sophie's new baby Fliss - both of whom are presented as the embodiment of perfection by Nana.
Em contemplates her less-than-perfect child by comparison, and has a realisation about how far her family has come in three years.
Click here for full TV listings