Bob Geldof and Mo Mowlam are among the guests in Gay Byrne's Late Late Moments, while there are document tories about cricket, Alex Higgins and The Titanic, and music from Christy Moore and more . . .
Pick of the Day
Gay Byrne's Late Late Moments, 6.30pm, RTÉ One
Another selection of highlights from Gay Byrne's 37 years as host of Ireland's longest-lasting and most popular chat show.
Sunday's always been a great day for nostalgia, and last week's opener was great fun with some great guests and music. This week's episode features Bob Geldof (below), Mo Mowlam, Hercules the grizzly bear (no, me neither) and more.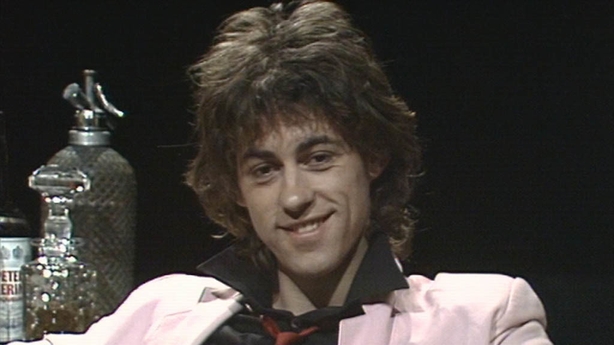 Don't Miss
Heroes, 10.35pm, BBC Two
This fantasy drama series lost its way far too quickly, but this first season was absolutely superb.
Created by Tim Kring, it's about people with extraordinary abilities, including a tormented artist (Santiago Cabrera) who paints images of the future, a high-school cheerleader (Hayden Panettiere as Claire) and a young dreamer (Milo Ventimiglia as Peter) who believes he can fly.
In the first episode, an Indian professor travels to New York to solve the mystery of his father's death. Followed by episode two, where policeman Matt Parkman discovers he is the only person at the scene of a crime who can hear the muffled cries of a girl.
Meanwhile, Claire receives unwanted attention and Peter comes close to learning the truth about his brother Nathan.
We need your consent to load this YouTube contentWe use YouTube to manage extra content that can set cookies on your device and collect data about your activity. Please review their details and accept them to load the content.Manage Preferences
New or Returning Shows
Amazing Hotels: Life Beyond the Lobby, 8.00pm, RTÉ2
This BBC series shows how the 1% live when they go on their hollers, starting here with The Brando in French Polynesia.
Giles Coren and Monica Galetti explore one of the world's most luxurious eco resorts on the small island of Tetiaroa in French Polynesia.
Surrounded by a coral reef and an abundance of marine life, they work alongside staff of the exclusive Brando Resort to serve five-star luxury to guests paying up to €15,000 per a night.
Christy Moore Live: Come All You Dreamers, 9.30pm, TG4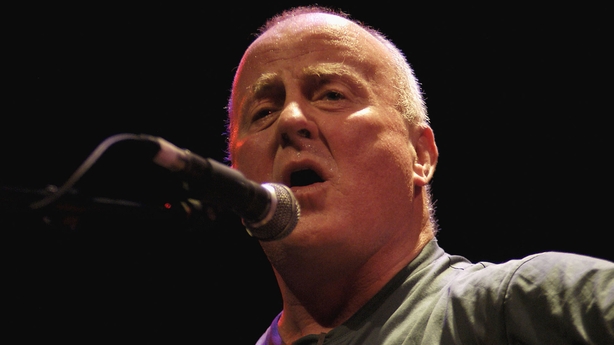 Footage of a concert performed in 2008 at the legendary Barrowland venue in Glasgow by the folk singer and his accompanist Declan Sinott.
The pair play songs including Missing You, Black Is the Colour, Pair of Brown Eyes and Ride On.
The Go-Go's, 9.00pm, Sky Documentaries
A look at the revolutionary journey of the first successful, all-female rock band to write their own songs, play their own instruments and score number-one hits.
Titanic: Case Closed, 8.00pm, National Geographic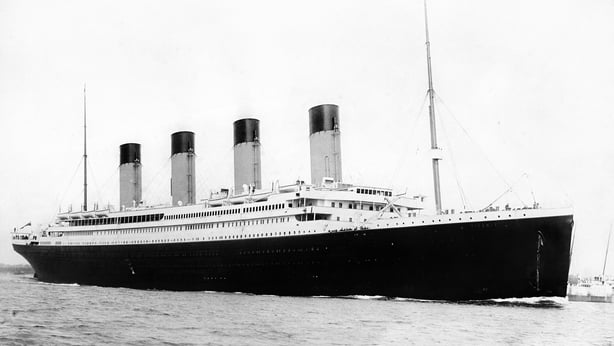 Tim Malton, author of the book 101 Things You Thought You Knew About the Titanic but Didn't, explains why he believes that strange atmospheric conditions in the Atlantic were to blame for the cruise liner's demise, meaning that rescue boats, including the Californian, were unable to help the sinking ship.
Egypt's Great Pyramid Uncovered, 8.00pm, Channel 4
Documentary exploring the latest evidence concerning the construction of the Great Pyramid of Giza, and looking into the lives of those involved in building the vast structure.
Among recent discoveries connected to the pyramid are the log book of a labour team leader, that provides an insight into the planning and logistics of the build and how the labourers were housed, fed, and organised.
The Edge, 9.00pm, BBC Two
We need your consent to load this YouTube contentWe use YouTube to manage extra content that can set cookies on your device and collect data about your activity. Please review their details and accept them to load the content.Manage Preferences
Nothing to do with Dave Evans from U2, this is a documentary about England's Test cricket team between 2009 and 2013, the first and only English side to ever reach the top of the world rankings.
Featuring contributions from Andrew Strauss, Kevin Pietersen, Alastair Cook, James Anderson, Stuart Broad, Monty Panesar, Graeme Swann, Jonathan Trott, Matt Prior, Ian Bell, Paul Collingwood, Steven Finn, Tim Bresnan, David Saker and Andy Flower.
Alex Higgins: The People's Champion, 9.00pm, BBC Four
James Nesbitt narrates a look back at the often controversial life of the two-time world snooker champion, who was widely regarded as one of the most naturally gifted players in the history of his sport, but whose brilliance was flawed by his demons.
With contributions by members of his family, as well as fellow snooker greats Jimmy White, Ronnie O'Sullivan, Steve Davis and Dennis Taylor.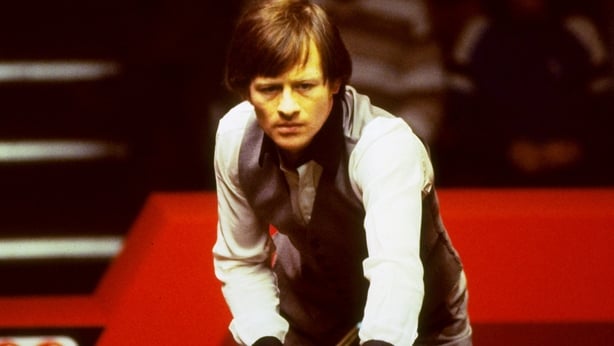 Chas and Dave: Last Orders, 10.00pm, BBC Four
Documentary offering an insight into cockney duo Chas Hodges and Dave Peacock's successful five decades in the music industry, which has seen them share the same bill as Led Zeppelin and make a big impact on London's cultural landscape.
The film blends archive performances with more recent tour footage and features contributions by Pete Doherty, Jools Holland and Phill Jupitus. Narrated by Arthur Smith.
Click here for full TV listings