It's the final day of blind auditions on Voice Kids, Scarlett Moffatt takes on Curtis Pritchard, Deep Purple, Hitler, Churchill and Aretha - and there's a final trip to Laurel Canyon . . .
Pick of the Day
The Voice Kids, 7.25pm, Virgin Media One
On a Saturday night almost bereft of old-fashioned 'Light Entertainment', Emma Willis hosts the final day of the blind auditions in the junior version of the singing talent contest.
As usual, The Voice UK's Will.i.am returns as one of the four coaches, with McFly's Danny Jones and fellow pop stars Pixie Lott and Paloma Faith occupying the other spinning red chairs.
Once again, youngsters between the ages of seven and 14 display their musical talents in a bid to win a handy five-figure sum to contribute to their musical education, along with a family holiday to Universal Orlando Resort.
Don't Miss
Britain's Brightest Celebrity Family, 6.55pm, Virgin Media One
In a reality TV special, former Gogglebox star and 2016 Queen of the Jungle Scarlett Moffatt (below) takes on 2019 Love Island contestant Curtis Pritchard.
The pair - along with their families - go head to head in the knockout tournament, hoping to advance to the next round. Presented by Anne `The Governess' Hegerty.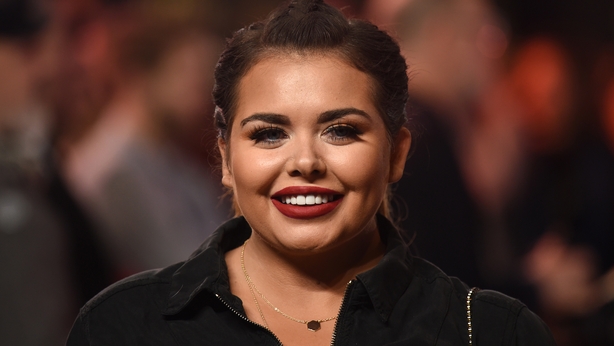 New or Returning Shows
Churchill's Secret Affair, 8.00pm, Channel 4
Documentary exploring the secret relationship between the British prime minister and a woman he met in the South of France in the 1930s.
During an important visit to US President Roosevelt at the height of the war, he was reunited with his former lover, now stranded in the USA and in possession of a portrait that could have a devastating impact during a dangerous period for the nation.
Deep Purple: Come Hell or High Water, 9.0pm, Sky Arts
A concert by the much-loved hard rock band which was filmed at Birmingham's NEC in November 1993, with performances of classics including Highway Star, Black Night and Smoke on the Water.
Hitler's Secret Tunnels, 9.00pm, Sky History
Seventy years after the end of the Second World War, hundreds of miles of tunnels built by the Nazis may still be protecting Hitler's final secrets.
When explorers Mike Scott and Luke Mahoney uncover a hidden Nazi document that reveals a sealed Nazi underworld, they search these unexplored tunnel complexes that might hold the answers.
Aretha Franklin: Respect, 10.45pm, BBC Four
A tribute to the singer known as the Queen of Soul, featuring contributions from Tom Jones, Beverley Knight, Clarke Peters and Trevor Nelson among others.
Aretha was raised in Detroit where her father preached, and grew up singing gospel. Her career ignited when she signed to Atlantic Records in 1967.
This highly productive period produced global hits such as I Say a Little Prayer and Respect, quickly establishing her as a soul star, while her delivery and regal presence made her an iconic figure in the emerging Civil Rights movement.
She renewed success in the 1980s when collaborating with Luther Vandross, cameoing in The Blues Brothers and then duetting with the likes of Annie Lennox and George Michael.
Ending Today
Laurel Canyon, 9.00pm, Sky Documentaries
The concluding part of the film exploring the story of Laurel Canyon and creating intimate portraits of the famed musicians who once lived there.
Movie Picks
Skyfall, 9.15pm, RTÉ One
Daniel Craig returns as Secret Agent 007 in this hugely enjoyable spy thriller.
James Bond pursues a mysterious criminal mastermind who has orchestrated a terrorist attack on MI6 headquarters and exposed the identities of undercover agents around the world.
The trail leads to a rogue former operative who has a personal vendetta against the intelligence organisation's leader.
Apocalypse Now: Final Cut, 10.00pm
Regularly voted one of the greatest films ever made, Apocalypse Now stars Martin Sheen and is based on Joseph Conrad's literary classic The Heart of Darkness.
In 1970, Captain Willard on R&R in Saigon is given a secret mission by the top brass to travel the perilous river route through war-torn South Vietnam into neighbouring Cambodia to 'terminate' a decorated American colonel who has gone rogue and is presumed insane.
Family Flick
Shrek the Third, 7.05pm, RTÉ One
Perfect family fun, with the voices of Mike Myers, Cameron Diaz, Justin Timberlake, Eddie Murphy, Antonio Banderas and Rupert Everett.
This time around, the bad-tempered ogre finds himself in the unwelcome position of being next in line for the throne.
Preferring to stay at home in the swamps, he sets out on a quest to find the rightful heir - a rebellious teenager named Artie - and persuade him to face up to his responsibilities as the future king.
Meanwhile, the ambitious Prince Charming sees his chance to take the throne.
Click here for full TV listings