Originally due in May, The Coronas' new album, True Love Waits, has just been released. Frontman Danny O'Reilly tells Harry Guerin about making the record, getting by with a little help from your friends and looking on the bright side.
It's a strange week.
Usually when you're promoting an album you're also promoting a tour or big gig - and then you get the payoff of having the big gig or the tour pretty much straight after the album is out. But we're still releasing an album, still talking about it, still sorting out music videos and whatever way we're launching it this weekend with the ice cream truck. It's a bit different than the initial launch we had planned! I actually think it'll hit me more maybe a week or two after the album is out, and all of a sudden it's quiet again and there's no gigs.
It didn't feel right releasing the album as planned in May as lockdown was happening.
Self-promotion in general just didn't feel right at the time. We had been told that maybe gigs would come back in September at that stage. We were like, 'Maybe we'll just sit on it for a couple of months and release it in September'. But as soon as we saw that gigs weren't coming back anytime soon, and we also saw the engagement of our fans online... There seemed to be an appetite for new music, people were looking for songs.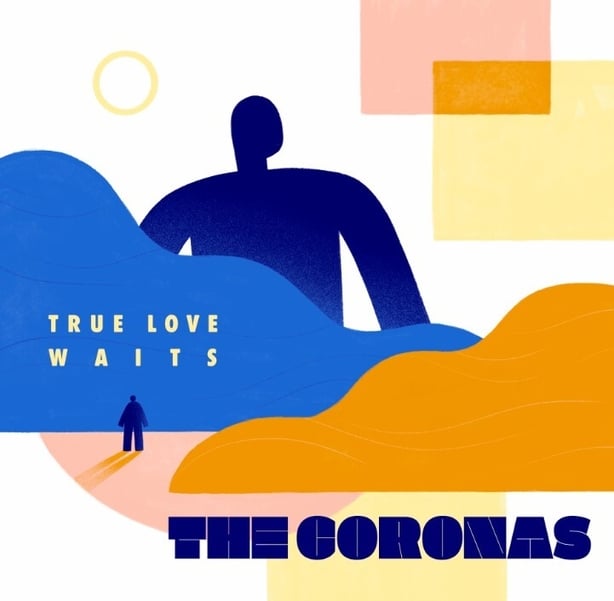 We really didn't set out to make this album sound like anything.
We always just let the songs lead us and try and do what's best for the songs. With our guitar player Dave [McPhillips] leaving the band last summer, in a way that sort of took the pressure off. Once we decided, 'Alright, we're going to go ahead and this could be a new chapter for us' it gave us a bit of vigour. Once we knew that the album was going to be different without him that took the pressure off and we could just sort of follow our instincts. But there was no big conversation of 'We need to make it sound like this'. We were all on the same page for each song. It was probably the most enjoyable recording experience we've ever had.
We got our friends on board to make the album.
When Dave left we thought, 'Alright, it's just the three of us are going to have to bear the load of this album...' But it wasn't like that. We sort of went the other way - we opened out the band and got a lot of our friends involved. We got a lot of guest players. Dave still came over and played a lot of guitar on the album - we were delighted that he did - and Lar Kaye from All Tvvins, who's just an absolute genius with a guitar and a pedal board. It was so lovely working with Gabrielle Aplin [on Lost in the Thick of It]; Gab's melody writing is beautiful. We had backing vocalists - my sister Róisín O did some backing vocals - we had trumpeters, we had different guitar players. It was a lot of fun.
Dave made it easy for us, and he did it in a nice way.
I met Dave the other day and he's really happy for the band. I was slagging him last week: 'You left at a good time, Dave! Just as you left all this madness happened and there's no gigs happening anytime soon!' He was saying the opposite: 'Well, hold on. The only bit I really didn't enjoy was touring, and there's no touring happening. I should've just stayed in the band!'
I've definitely had a couple of moments of 'quarantine blues'.
I think everyone did in some shape or form. At the start I was watching the Six O'Clock News every evening to get the numbers. And then I realised, 'Why am I doing this?' If any news happens that I need to know someone is going to tell me. I don't need to log-on every night at six o'clock'. I definitely had a couple of moments. Even the band name - is this going to have a negative effect on us? It's one of those things; there's no point in worrying about something that's out of your control. I don't think it will have a negative effect on us; it doesn't seem to have so far. If anything, there's been more interest in us.
I hope live gigging comes back and comes back properly, not totally different and restricted and socially-distanced.
The whole situation gives you a bit of perspective on everything. You realise what's really important. We love what we do; we've had a great run at it for the past few years. We're luckier than most, in that we probably can weather the storm until gigs come back. There's a lot of people out there - musicians, venues and crews - that are really struggling.
I'll come out of it on the other side and hopefully it will be a positive - like I hope it is for a lot of people.
Already I think you can see a little less cynicism online. There's a little bit more caring, people using themselves to better things. I think that's a result of not being able to control the pandemic and it being such a leveller for everyone.
Mass gatherings were the first thing to go and they'll be the last thing back.
Live gigging was always the thing that we never thought would go. Despite all those changes in the industry, live gigging got bigger. There were more bands touring and there were gigs on every week. Huge gigs. We always thought that we had that. 'Regardless of anything else, we'll always be able to do a couple of Olympias at Christmas'. I can't see myself doing anything else, even if it takes a long time to come back. I love it too much and I'm not very good at anything else. It's made me realise... Not that I wasn't grateful or appreciative of what I do, but the pandemic has definitely heightened that.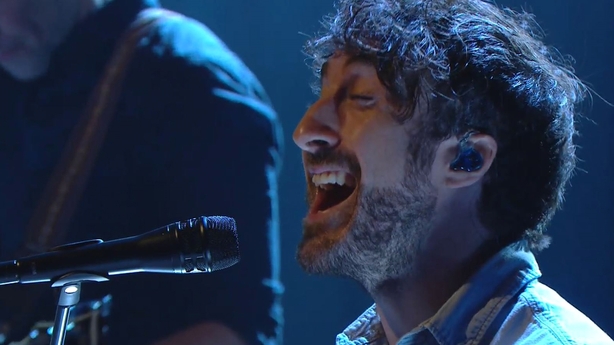 If we get to play even a full Olympia...
Someone told me the other night when we were doing Songs from an Empty Room in the Olympia that we've played the Olympia 35 times over our years, which is just amazing. We had one Christmas there where we did six nights. But if we got to go back and do one sold-out Olympia... I swear to God, I'd walk out onstage and just stand there and just not even start the gig! I'd literally just stand there for five minutes going, 'This is great'. And I think punters will be the same - I'll be the same if I go to a gig.
The words of a lot of the songs on the album have taken on a new meaning since Covid-19.
A lot of the lyrics on the album are about trying to be a bit more present. Self-improvement. Be a bit better bandmate. Be a better friend. Be a better son - whatever it is. When things come back there will be a lot more gratitude. There will be a lot more 'enjoying it'. We're just going to enjoy whatever it is we can do. If we can just play a couple of gigs in small venues - it's not really going to matter. We're lucky that this is our job and we will definitely have a bit more appreciation for anything - for everything - when things get back to normal.
True Love Waits is out now.