Author Roddy Doyle has told Oliver Callan on the Ryan Tubridy Show on RTÉ Radio 1 that he received death threats after depicting domestic violence in his controversial 1994 television drama Family.
The four-part series starring Ger Ryan and Sean McGinley told the story of Paula Spencer's (played by Ryan) life with abusive husband Charlo (played by McGinley).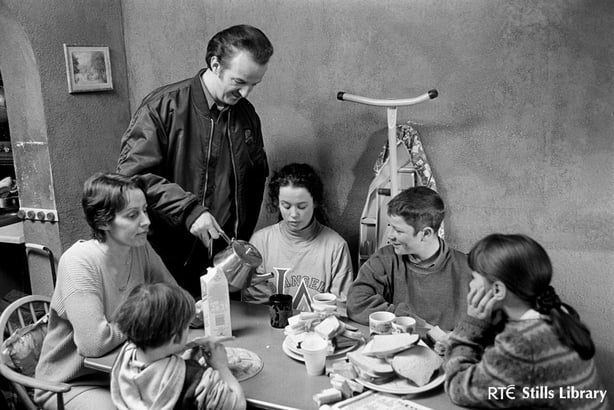 The series, directed by Michael Winterbottom (Greed, The Trip, 24 Hour Party People), was shown on RTÉ One and BBC One and became the impetus for Doyle's 1996 book The Woman Who Walked into Doors.
"Unusually enough, the television series came first and then I wrote the novel," the author explained to Callan on Friday's show.
The host then asked: "On Family, by the way, when you look back now, and particularly the way the world has turned - you know, you're a man writing about domestic violence on women. How do you think that would be received now?"
"It's an interesting question, really, because I doubt... Definitely there wouldn't be remotely the same fuss," replied Doyle.
"I mean, I got death threats because of that when it came out and all sorts of vile messages. Luckily there was no social media so it wasn't like that."
"I was the subject of sermons in churches," he continued. "I was debated in the Dáil. I was on Questions and Answers. When you live a quiet life, it's an amazing, unsettling experience.
We need your consent to load this rte-player contentWe use rte-player to manage extra content that can set cookies on your device and collect data about your activity. Please review their details and accept them to load the content.Manage Preferences
"But I don't think there'd be half the fuss [now], and I don't think there'd be all that many people denying that domestic violence exists behind closed doors in Ireland."
Doyle is currently writing short stories, set during the Covid-19 emergency.
"I thought it was the best way for me personally to try and capture the moments," he added. "I was writing a novel and it's set in the present day, but I realised in early March I didn't know what the present day meant! It was a different experience every time you turned on the radio. So I decided I'd write short stories. So I just finished a third one there - I sent it off to the agent yesterday.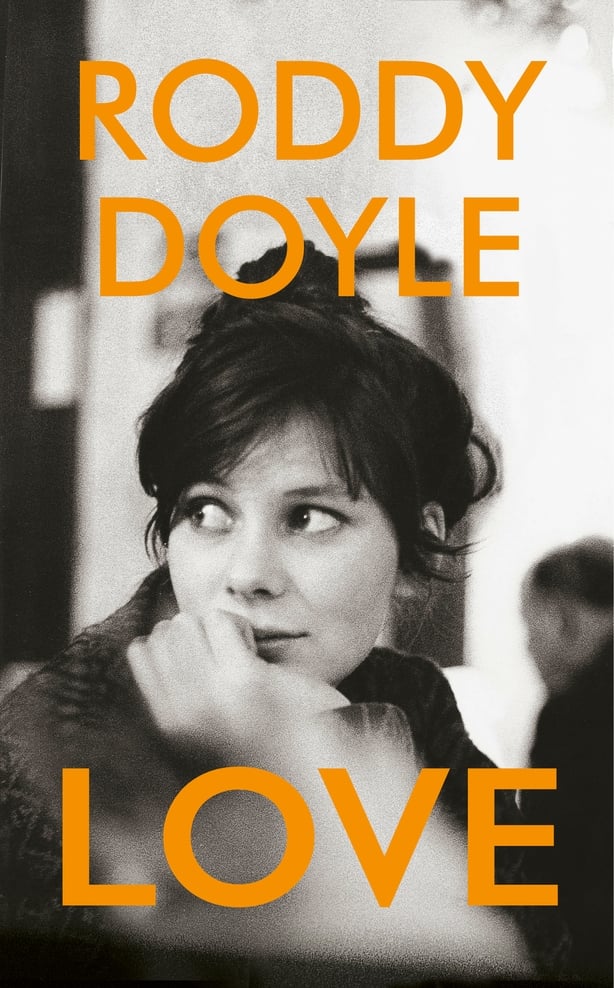 "This one I finished, it's narrated by two people and one of them is a woman and she availed of the lockdown to disappear... She worked out the logic later, but she just walked out the door. And it was the perfect timing.
"I think I have the makings of a collection in my head, but I have to write them all, obviously. But I finished three and I'd like to do about ten. Ten seems like a good number for a book, doesn't it?"
Doyle's new novel, Love, will be published on October 15.
If you have been affected by issues raised in this story, please visit: about.rte.ie/helplines.