Celebrity MasterChef reaches the semi-final stage, Great Continental Railway Journeys and Coroner return, while Mrs America continues to impress . . .
Pick of the Day
Celebrity MasterChef, 9.00pm, BBC One
After four weeks of intense competition, the best eight cooks remain. Tonight, it's the first semi-final, and the celebrities travel to the Guide Dogs National Breeding Centre at Leamington Spa to face their toughest challenge so far.
Cooking in tents and faced with unfamiliar equipment, the celebrities have to cook up a feast to celebrate the 90th anniversary of Guide Dogs for the Blind with 120 staff, volunteers and people whose lives have been changed by the organisation.
Split into two teams, it's a race against the clock as the celebrities design and create four mouthwatering dishes each (meat, fish and vegetarian dishes and a dessert).
Then it's back to the MasterChef kitchen, where they must recreate their favourite takeaway. At the end of this challenge, two more celebrities will be going home.
Don't Miss
Mrs America, 9.00pm, BBC Two
The star-studded look back at the political movement to pass the Equal Rights Amendment and the unexpected backlash led by conservative activist Phyllis Schlafly (Cate Blanchett) in 1970s USA continues with another double-episode.
In 1977, Bella Abzug is appointed to head the revived Women's Commission, and has to organise the first ever National Women's Convention in Houston. Phyllis is determined to mobilise her own supporters to attend.
Later, Exhausted from a long-distance drive from Illinois, Alice and Pamela arrive in Houston for the National Women's Conference to find their hotel overbooked and have to share a room.
Finding herself surrounding by such a diverse group of women, Alice begins to understand the plight of others and why they are battling for the ERA.
New or Returning Shows
Great Continental Railway Journeys, 8.00pm, BBC Two
Armed with a 1936 edition of Bradshaw's Continental Railway Guide, Michael Portillo (below) ventures onto the European rail network, beginning an emotional rail journey which takes him deep into his family's past.
In the golden city of Salamanca in northwestern Spain, Michael visits the University to hear of opposition to the fascist takeover of Spain by General Francisco Franco, and gains access to the General's archive of enemies of the state.
Travelling onto the capital city of Madrid, Michael hears how the bombing of a small town in the Basque region in 1937 inspired one of the 20th century's most shocking works of art, before making his way to the town of Huesca.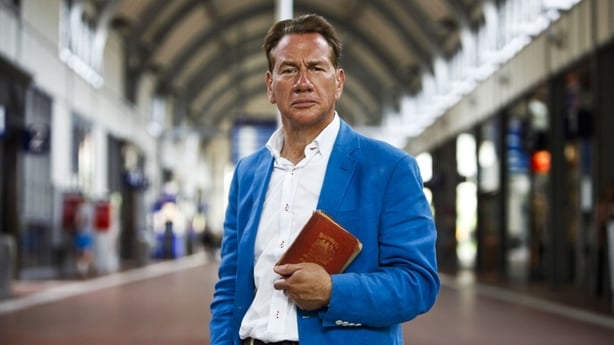 What We Were Watching: Summer TV Classics, 8.00pm, BBC Four
Grace Dent (below) explores the sights, sounds and schedules of the Great British Summer, an epic journey that covers everything that informs viewers attitudes to summertime.
She looks back at a range of influential television, from the travel shows of the sixties and seventies that first brought the world's finest resorts into living rooms, to Del and Rodney Trotter fooling about abroad.
Followed at 10.00pm by an episode of 1980s' sitcom Hi-De-Hi, about a fictional holiday camp in 1950s' Britain.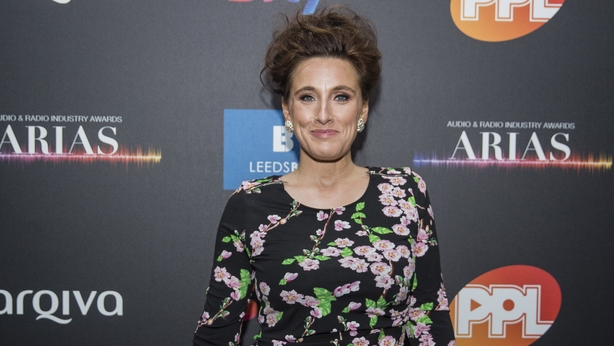 Coroner, 9.00pm, Sky Witness & NOW TV
Time for a trip to the morgue as the hit Canadian drama returns for a second run from its new home on Sky Witness.
Based on the best-selling books by M.R. Hall, the series follows recently widowed coroner Jenny Cooper (Serinda Swan) who investigates unnatural, suspicious or sudden deaths in Toronto as she speaks for the dead to protect the living.
In the second season, Jenny questions her own identity during a period of upheaval. Her son is leaving the nest, her father's memory is failing, and her boyfriend is confronted by his own push and pull with death
In the opening episode, as Jenny investigates a devastating fire in a low-income apartment building, she connects with a woman who has lost everything.
An Píopa, 9.30pm, TG4
Documentary exploring the issues surrounding the controversial Corrib gas pipeline - a development near Rossport on the west coast of Ireland that has divided the community.
Some locals see the project as a route to economic prosperity, but others bemoan the destruction of a coastline that has sustained generations of farmers and fishermen.
New to Download
Inside the World's Toughest Prisons: Season 4, Netflix
Journalist Raphael Rowe lives like an inmate while investigating dangerous prisons in Paraguay, Germany, Mauritius and Lesotho.

The Hater, Netflix
A duplicitous young man finds success in the dark world of social media smear tactics — but his virtual vitriol soon has violent real-life consequences.
The Speed Cubers, Netflix
Discover the special bond - and uncommon competitive spirit - shared by the world's Rubik's Cube-solving record breakers in this documentary.
Ending Today
Grey's Anatomy, 9.30pm, RTÉ2
The long-running medical drama's 16th season came to a sudden and far from ideal stop thanks to Covid-19 with this 21st episode.
Link tries to get Amelia to take it easy as she reaches the final stages of her pregnancy, while Owen gets a shock.
Click here for full TV listings