"Our new holiday home helped keep us going during Covid lockdown," says RTÉ's Northern correspondent Vincent Kearney. "We didn't have far to go as it's just a few steps from our back door."
The decision to build our barbecue lean-to in the back garden of our County Armagh home last Autumn proved to be an inspired one. My wife Louise and I refer to it as the 'holiday home' in an attempt to dampen the disappointment of having to cancel a much-anticipated foreign adventure.
We were thirty years married on July 30 and had foregone a holiday last year to save up, as we wanted to replicate our first overseas trip together when we Interailed across Europe. On that occasion we had to get by on a combined daily food and drink allowance of about €30. This time we were determined to be a little more extravagant and even manage to stay in an hotel the odd night. Alas, Covid scuppered the plan.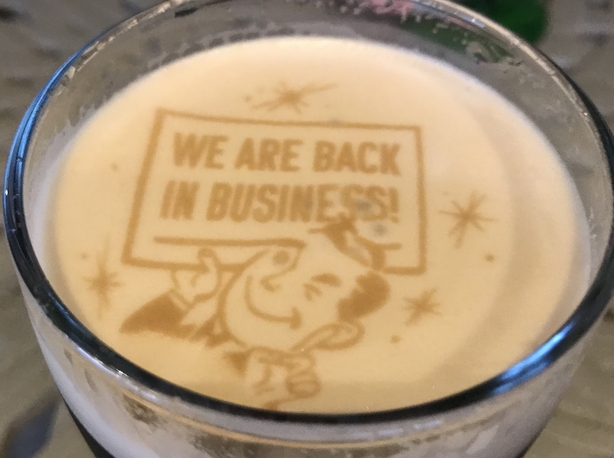 Instead of spending a few weeks travelling by rail from Russia to Finland, Sweden and Germany, and having an anniversary meal somewhere exotic, we spent it at home. We did at least get to have a fantastic meal in a Belfast hotel, and a wee glass of bubbly in the 'holiday home' on our return.
But Covid, while devastating for some many, did have an upside as it brought the Kearney clan back under the one roof. Our eldest, Vince, works as a software engineer for Trivago in Düsseldorf, but was able to quite literally work from home and decamped back to us for a month. My late mother in law's "granny flat" was perfect for initial period of self-isolation.
Second son Ronan took a year out after graduation and headed off to Canada, doing bar and hotel jobs in Vancouver and Whistler. The onset of Covid decimated bookings, and he and his friends lost their jobs virtually overnight and had to head home. After spending fourteen days together in a real holiday home owned by one of the other parents in County Fermanagh, he too then returned to the fold.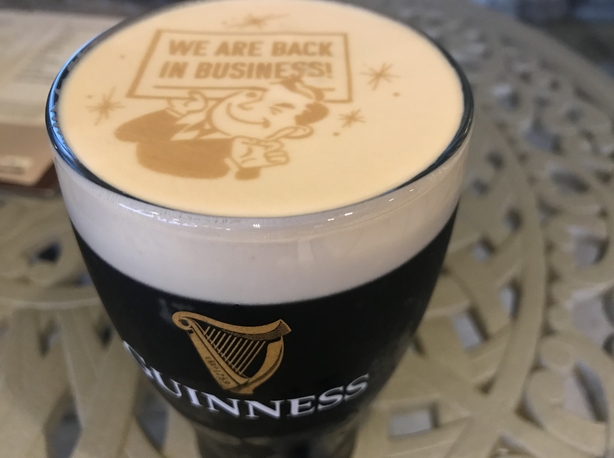 Third son Niall and our daughter Megan found themselves travelling back down the motorway from Belfast when their university lecturers and tutorials were cancelled. Niall breathed a sigh of relief when the Covid restrictions on numbers were relaxed as it allowed him to celebrate his 21st birthday with a handful of friends in the 'holiday home.'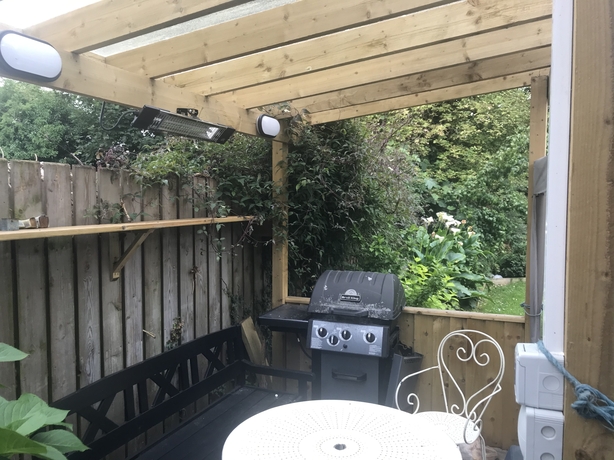 We bought a £45 gazebo and attached it to to bbq area to create more covered space and it's great. You can also tether them to ground. It doubled the size of the covered area and wouldn't have been purchased if not for Covid.
Megan wasn't so lucky. Her 19th birthday fell during the more stringent stage of the lockdown so we improvised. I took out the cocktail set and put it to good use. Home-made Mojitos, White Ladies and Cosmopolitans were made and then transferred into empty water bottles. Louise delivered one of each to the doorsteps of a few friends, complete with a slice of birthday cake in a plastic container. Her Zoom party had her friends pouring cocktails into glasses in an agreed sequence and munching cake. The howls of laughter indicated it was a success.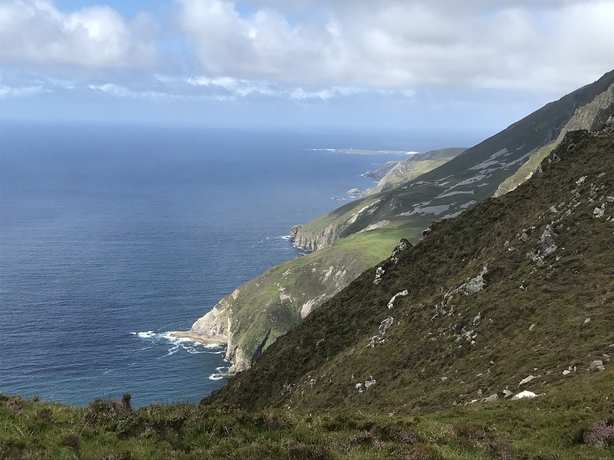 Our adorable Cocker Spaniel Charlie has loved lock down. A very sociable creature, he has soaked up the company and attention, and all the walks. At times even he has looked tired as the "kids," and then Louise and I have taken him for danders at different times. Our three cats have done what cats do and just continued to act like they own the place and that we are a bit of a nuisance, apart from providing food.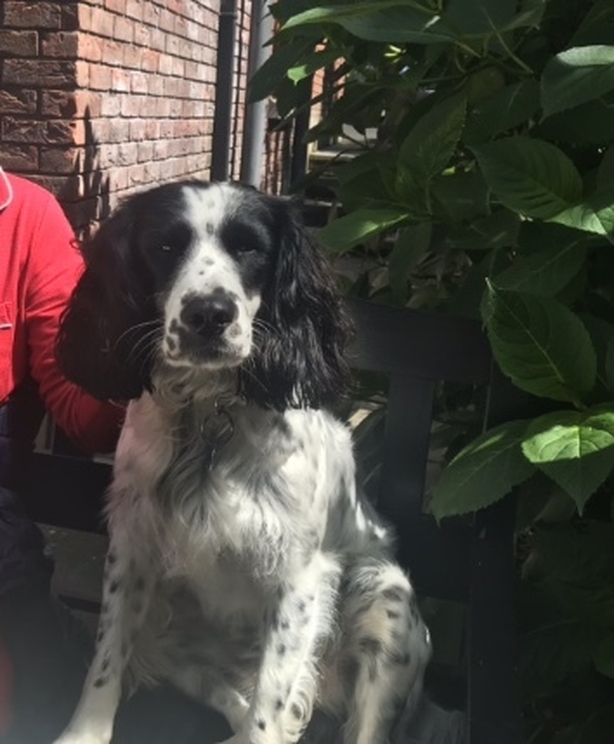 We have all rediscovered the joy of playing cards, with Jack Changes It and UNO topping the list, and the Scrabble-like word game Bananagrams helping pass the time. The computer games we tried for so long to wean the boys off have proven a very welcome distraction, with them surely at Olympian competitive levels now!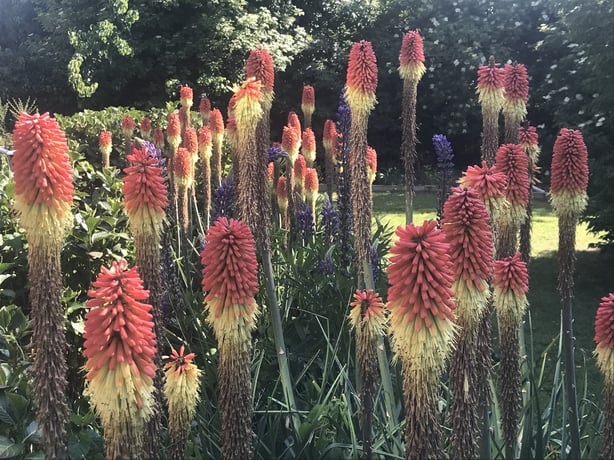 Lots of television has been watched, with Megan getting us into the excellent Money Heist to the extent that all four seasons were watched in less then two weeks. Fargo and Ozark have also been completed.
Our garden looks as good as it has for some time, with beds reworked, rocks moved and trees cut back. However, the novelty has well and truly worn off, and weeds are once again appearing where for a few weeks they dared to tread.
I managed to get around to rekindling my fondness for reading. The superb The Bone Field and The Hanged Man by Simon Kernick, The President is Missing by Bill Clinton and James Patterson (present from Megan), The Outsider by Stephen King, and I even eventually got round to reading the excellent Rebecca by Daphne du Maurer.
My kids all know my love of cooking so I made good use of one of their birthday presents to me, The Road to Mexico by Rick Stein. Louse and I honeymooned there back in 1990 so it had added meaning in our anniversary year.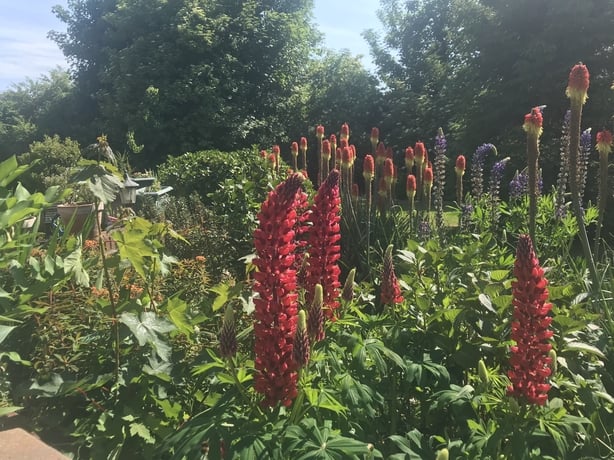 In terms of work, I was pretty lucky as it didn't have too much of an impact. Louise worked from home, with the phrase "I'm Zooming" becoming a regular part of everyday life. She juggled working, with constant demands for snacks and attention from the "kids." RTÉ's Northern Bureau in Belfast is a small, flexible unit so our team largely kept on working much like we did previously.
The only real differences are that the camera crew and I travel in separate vehicles, rather than together, and we no longer edit our pieces side by side. Hand sanitisers are on every desk and in every vehicle and interviews are conducted at a safe distance, using a stand, or long pole for the microphone, rather than up close and personal. But we've been much more fortunate than most as we can still function and have quickly adapted to the new regime. We have still been out on the road travelling to the same places and feeding into RTÉ's news programmes. Things have thankfully eased in recent weeks.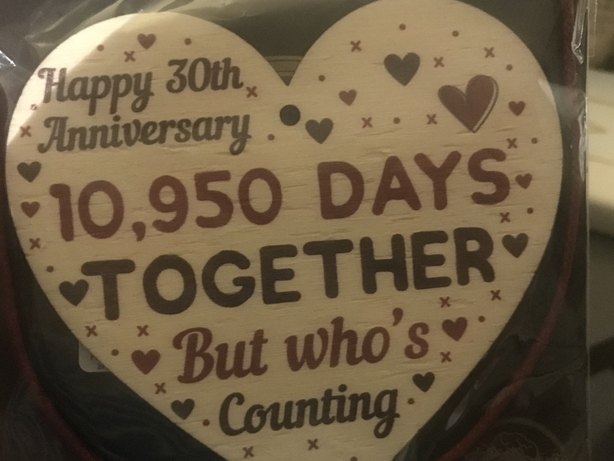 I love a good pint of the black stuff and the one I savoured on the first night I was able to go back to my local tasted like the best ever. Louise and I were also able to finally get away for a few days last weekend when we returned to the lovely Teelin in County Donegal to walk the stunning sea cliffs of Sliabh Liag. It was a different experience to last year, with capacity in the Rusty Mackerel Bar greatly reduced and a 10pm closing time, but the pints and food were as good as we remembered.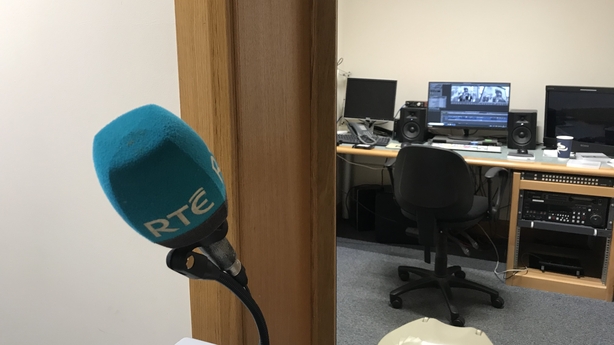 There is one more big outstanding project: tackling Covid Waistline. Let's just say that despite all the extra walking, the nights in front of the telly, the new cookery book and regular visits to our wee 'holiday home' for nibbles and tipples have taken their toll.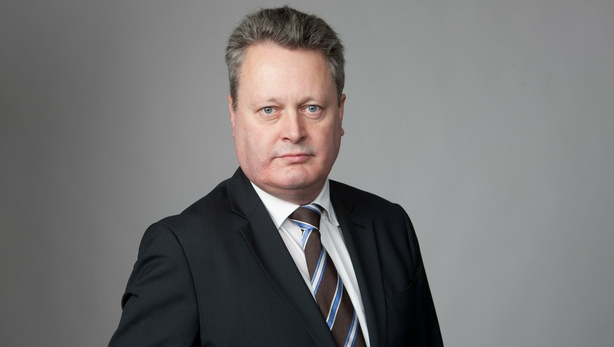 I have to add that the toll has been on me, not Louise, a point that was well illustrated during a walk with Charlie last week. We bumped into former SDLP deputy leader and Seanad member Bríd Rodgers. After a long chat, as we parted company she declared: 'You're a fair bit bigger than the last time I saw you.'
I said blame it on the Covid.