It's a case of en vino veritas or a bit of a wine-up for Rod Stewart when it comes to alcoholic assistance and song-writing.
The 75-year-old rocker tells the Mirror Online that the secret to his musical success lies in the imbibing of a good wine.
The singer reveals that getting tipsy in hotel rooms always got his creative juices going when putting an album together in his youth. "They used to have to lock me up with a bottle of wine and take the key and say, 'Get it finished in the next four or five hours.' That would work."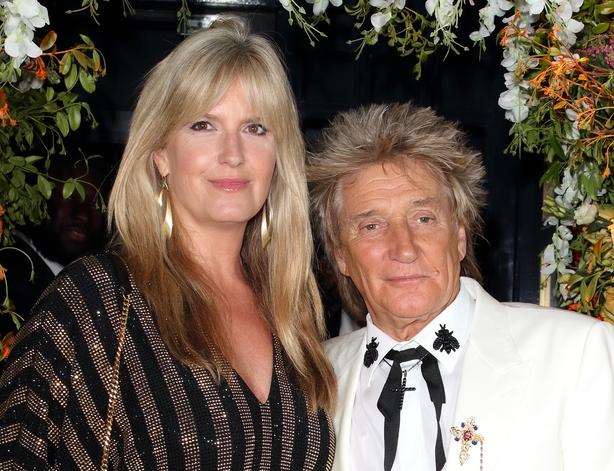 Much to the amusement of his fellow band members in The Faces in the late 1960s and early 1970s, the gravel-voiced frontman would sequester himself away in his en suite hotel room.
"I'd hear them all in the corridor, laughing, at the Holiday Inn: 'Oh yeah, look at Stewart. He is there trying to finish the lyrics.'
"You've really got it or you haven't," he said of the writing gift. "It's either in your blood or it's a natural feel for music. I've always loved listening to music.'
Stewart has sold over 250 million records and won numerous Grammy awards. He married model Penny Lancaster in 2007 at the medieval monastery of La Cervara in Portofino in Italy. The couple have two sons together, Alastair, who is fourteen, and Aiden, aged nine.
The rocker recently revealed that his wife means 'everything' to him. She had made him learn 'good manners,' a trait which he tries to impart to their children.
Conversely, he believes he has helped her gain 'a lot of confidence' throughout their marriage. 49-year-old Penny recently donated a number of designer items to the British Heart Foundation, including tailored trousers by Versace, chic shoes by Roberto Cavalli and Gucci, and a D&G corseted dress.
Stewart signed four of his albums and a tour programme for the charity. The couple recently spent a holiday on a yacht in Croatia, which the Mirror speculated may be a delayed anniversary vacation for the couple, who celebrated 13 years of marriage last month.