Cranberries guitarist Noel Hogan will perform the band's hit song Linger with Danny O'Reilly during Saturday night's Songs from an Empty Room.
Songs from an Empty Room will see a host of artists, including Picture This, Gavin James and Denise Chaila, come together to support Minding Creative Minds and the Association of Irish Stage Technicians (AIST) Hardship Fund in the wake of Covid-19.
The show, which is being broadcast on RTÉ2, RTÉ 2FM, and the RTÉ Player from 8.30pm and 10.45pm on Saturday night, will feature over two hours of musical performances, broadcast into homes from much-loved venues around the country, including The Olympia Theatre in Dublin, Cyprus Avenue in Cork, Dolan's in Limerick, INEC in Killarney and Galway's Roisin Dubh.
Hogan has teamed up with Coronas frontman O'Reilly for a special performance of Linger, with the guitarist praising O'Reilly's vocals on the song.
"It works really well and with Danny's voice over it, straight away you just knew it was going to work," he told RTÉ Entertainment.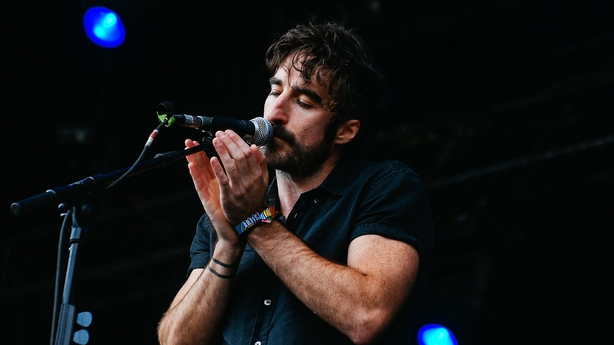 The event will celebrate the crews that make gigs possible.
"A lot of these guys are friends of mine and I owe so much to a lot of the crew, thinking of The Cranberries, we more or less had the same crew from the beginning bar a couple of changes over the years, they're not just crew, they're friends," Hogan said.
"To have the work pulled out from under them, a lot of them would know a year in advance where they'll be, then suddenly your whole livelihood is pulled out from under you, and that can have effects elsewhere, you're trying to not just draw attention to the financial side, but the mental health side too, the worry of not knowing where you're going to go or whats going to happen. It's not something thats going to end tomorrow, none of us know when its going to end."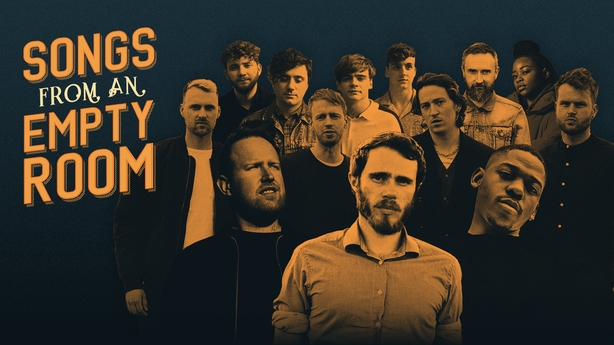 Ahead of his performance, Hogan said he was both nervous and excited about his return to the stage.
"I'm actually kind of nervous sitting here this morning, its been three years or more since I've been on stage so its exciting a nerve-wrecking at the same time, but most shows are," he said.
"It's nice to have that, even though the weird thing is there being no audience tonight, so I'd imagine that will be a little bit weird, usually they drive you, but in saying that having one song to do so it balances it out."
Eoghan McDermott and Jenny Greene will host the show.
"We're based out of the Olympia Theatre so the stage has been doubled in size out into the floor where the audience would normally stand. We'll been standing up at the seats, up in the rafters," McDermott said.
"Loads of different bands are coming in to sing a couple of songs some of them will chat to us, and then we're bouncing to big iconic locations around the country."
The event is produced by EPIC - Event Production Industry Covid-19 Working Group -a cross-event working group representing the Live Events Sector formed to help the industry during the current crisis.
The night will also feature footage from behind-the-scenes in Ireland's event industry, with a focus on the people whose livelihoods have been severely impacted by the Covid-19 pandemic. 
Stay up to date on Songs From an Empty Room and see behind-the-scenes footage on RTÉ2 and RTÉ 2FM's social channels, and by following #WeAreTheSupportAct.
You can lend your support by visiting www.songsfromanemptyroom.com and by donating via text or through the initiative's GoFundMe Page.
Songs from an Empty Room will be broadcast on RTÉ2, RTÉ 2FM and the RTÉ Player from 8.30pm and 10.45pm on Saturday.