There's Songs From an Empty Room, a two-part documentary about the LA music scene in the early 1970s, supernatural surfer drama called The Last Wave, a World Cup documentary and some cracking movie options . . .
Pick of the Day
Songs From an Empty Room, 8.30pm, RTÉ2
The Academic, Sorcha Richardson, and Gavin James (below) are among the Irish acts taking part in Songs From an Empty Room, a series of live concerts broadcast on RTÉ 2fm, RTÉ2, and the RTÉ Player.
A total of 20 bands and solo artists will perform from The Olympia Theatre, Dublin, Cyprus Avenue, Cork, Dolans, Limerick, INEC, Killarney, and Roisin Dubh in Galway to support live music initiatives Minding Creative Minds and the Association of Irish Stage Technicians Hardship Fund at a time when the live music industry faces an uncertain future due to the pandemic.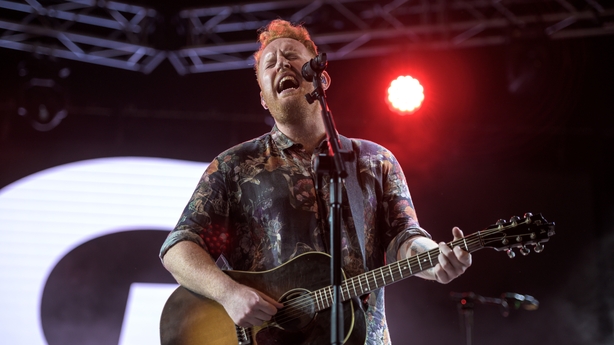 Don't Miss
Laurel Canyon, 9.00pm, Sky Documentaries
This is a pretty definitive two-part docu-series that promises to pull back the curtain on a near-mythical musical world and provides an up-close look at the lives of the musicians who inhabited it.
Through a wealth of rare and newly unearthed footage and audio recordings, the series features an intimate portrait of the artists who created a musical revolution that changed popular culture.
Uniquely immersive and experiential, this series takes viewers back in time to a place where a rustic canyon in the heart of Los Angeles became a musical petri dish as the Hippie Sixties gradually morphed into the Soft Rock Seventies.
Featuring the music of Joni Mitchell, Crosby, Stills, Nash & Young, The Doors, Linda Ronstadt, Eagles, and many more.
New or Returning Shows
The Last Wave, 9.00pm, BBC Four
The Beeb set the bar for superior, subtitled drama with their Saturday night strand on BBC four - and here's their latest, and weirdest, offering.
It's a supernatural French drama, starring David Kammenos and Marie Dompnier, where the participants of a surfing contest acquire exceptional and inexplicable powers after being engulfed by a huge 3km-high wave.
In episode two (9.50pm) The surviving surfers discover they are endowed with strange powers, while the cloud is about to appear again.
I couldn't find a subtitled trailer, but here's a dubbed German one. You'll get the, eh, drift:
World Cup 1966: Alfie's Boys, 9.00pm, BBC Two
Here's a timely documentary, given the recent passing of Jack Charlton.
David Jason presents a documentary about how Alf Ramsey recruited the England football team that won the world cup in 1966, and was able to unite the members into a world-class side. Featuring archive footage of the team in action and contributions from Bobby Charlton, Jack Charlton, Jimmy Greaves, George Cohen, Tina Moore (Bobby's widow), Harry Redknapp, Terry Venables, Geoff Hurst and Gordon Banks.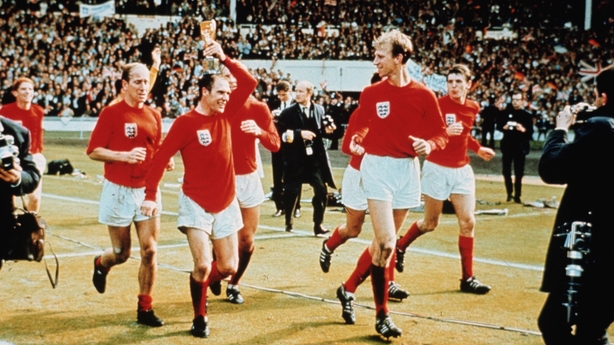 Skeletons of the Mary Rose: The New Evidence, 7.15pm, Channel 4
Scientists and historians use isotope and DNA analysis to identify the crew of Henry VIII's flagship, which sank off the coast of Portsmouth in 1545.
With the help of Mary Rose Trust curator Alex Hildred, the programme uncovers evidence that many of the sailors were of African origin, and traces surviving descendants of the only two members of the crew who can be identified by name.
Plus, the little-known story of a 16th-century Guinean free-diver who retrieved several treasures from the wreck.
New to Download
Jim Gaffigan: The Pale Tourist, Amazon Prime
This is a stand-up special featuring the Grammy-nominated, Emmy Award-winning and New York Times best-selling author, actor and comedian Jim Gaffigan.
He embarks on a seemingly impossible quest: to land in a country with no material, experience the culture and food, and then write and perform all-new material, all in one visit.
Movie Picks
Quantum of Solace, 9.40pm, RTE One
Daniel Craig's second outing as secret agent 007 is a direct sequel to Casino Royale, and the supporting cast includes Olga Kurylenko, Mathieu Amalric, Gemma Arterton, Jeffrey Wright and Judi Dench.
Bond seeks revenge for the death of his lover, Vesper Lynd, and is assisted by Camille Montes (Kurylenko), who is plotting revenge for the murder of her own family.
The trail eventually leads them to wealthy businessman Dominic Greene (Amalric), a member of the Quantum organisation, which intends to stage a coup d'état in Bolivia to seize control of their water supply.
The Post, 9.00pm, Channel 4
Steven Spielberg's fact-based drama, starring Meryl Streep, Tom Hanks, Sarah Paulson and Bob Odenkirk.
In 1971, American newspapers race to expose a government cover-up of Vietnam War secrets. Streep and Hanks swap verbal punches as The Washington Post's socialite publisher and hard-nosed editor who find themselves caught up in a legal battle when a story lands that could expose US President Nixon's administration while an unpopular war rages in Vietnam.
Blazing Saddles, 11.40pm, RTE One
Hollywood simply wouldn't allow this film to be made now. It would be considered far too outrageous and offensive. For me, it's one of the greatest comedies ever made.
Legendary director Mel Brooks is in great form here in this Western parody, where the racist population of Rock Ridge get more than they bargain for when a new sheriff arrives in town.
Family Flick
Zootropolis, 5.00pm, BBC One
Disney animated comedy, with the voices of Ginnifer Goodwin, Jason Bateman and Idris Elba.
In a city populated by animals, a rabbit achieves her dream of becoming the first bunny to become a police officer - but faces prejudice at every turn.
When the disappearance of an otter hints at a terrible conspiracy in the city, she enlists the aid of a con-artist fox in solving the mystery.
Click here for full TV listings