Wexford-born singer-songwriter Saige has released her new post-breakup anthem, Late Nights. We asked her the BIG questions...

Talking about the new song, she said: "Late Nights is about that initial thrill of a rebound to quash self-doubt after a breakup. You might regret it in the morning but that's tomorrow's problem, the 'love comes down'." Late Nights follows the release of Saige's first two singles, Soothe Me and Ultraviolence, both released earlier this year.
A graduate of music college BIMM, she describes her music as having "the moodiness of the alt-pop I loved as a teen combined with my musical loves as an adult such as Hozier, Lykke Li, London Grammar and The XX."

Describe your music?
It's a mix of Indie and Alt pop, with retro-synths and honest lyrics. Some have described it as 'Dream Pop' and I quite like that.

Tell us three things about yourself?
I'm from Dublin originally but grew up in Wexford. The video for my first single Soothe Me was filmed in my hometown. I studied music in BIMM Dublin. We were in the 1st year of the course and it's where I met the band, the backbone of Saige. My current single Late Nights is one of the first songs I'd written. It's still my favourite.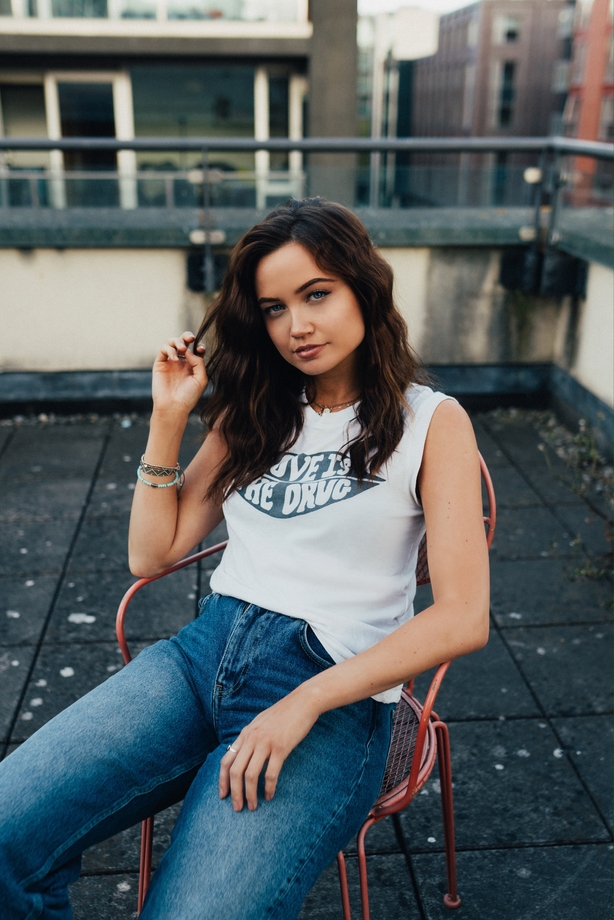 Who are your musical inspirations?
I'm a huge fan of Hozier - lyrically he was my first inspiration to begin writing. I'm also loving Maggie Rogers, Saint Sister and The xx at the moment.

How have you been occupying yourself during the coronavirus lockdown?
I was actually busy enough during lockdown, I've now released three singles during it and also moved house. I initially was unsure whether to release during the lockdown - I was nervous but really happy with the reaction. Everything was recorded last year and I'm glad it was ready to go in the end - it kept me busy musically which was nice while we can't be gigging.

What's your favourite song right now?
Break my Heart - Dua Lipa.
Favourite lyric of all time?
"She is frequently kind and she' s suddenly cruel. She can do as she pleases, she's nobody's fool. But she can't be convicted she's earned her degree. And the most she will do is throw shadows at you, but she's always a woman to me" - She's Always a Woman, Billy Joel.

If you could only listen to one song for the rest of your life what would it be?
Creep - Radiohead. It's one of my favourites.
Where can people find your music/more information about you?
Website 
Instagram 
Facebook