Donegal native, Belfast-based musician Joel Harkin has released his new single, Vada. We asked him the BIG questions . . .
Harkin recently released his debut album Never Happy and played Other Voices Mayo and Output Belfast last February. He has also supported Junior Brother, Joshua Burnside and Kitt Phillipa.
His current single Vada showcases his unconventional approach to songwriting and blends real life with fiction, as he inserts his childhood friend from Donegal, the son of an undertaker, into the narrative of the classic 1991 movie, My Girl, starring Macaulay Culkin and Anna Chlumsky.
Tell us three things about yourself
Non-Smoker. Good sense of humour. Owns own reverb pedal.
How would you describe your music?
Sad folky songs drowned in reverb from the mouth and guitar of a Donegal boy.
Who are your musical inspirations?
Phoebe Bridgers, Conor Oberst, Meredith Godreau, SOAK, Kitt Philippa, Modest Mouse.
How did you occupy yourself during the coronavirus lockdown?
I spent a lot of time working on music and pushing my album Never Happy, which came out in the middle of all the chaos. I went on some lovely walks and watched a lot of television and got very depressed for a time but I'm kind of ok now again. It was a very strange couple of months for everyone.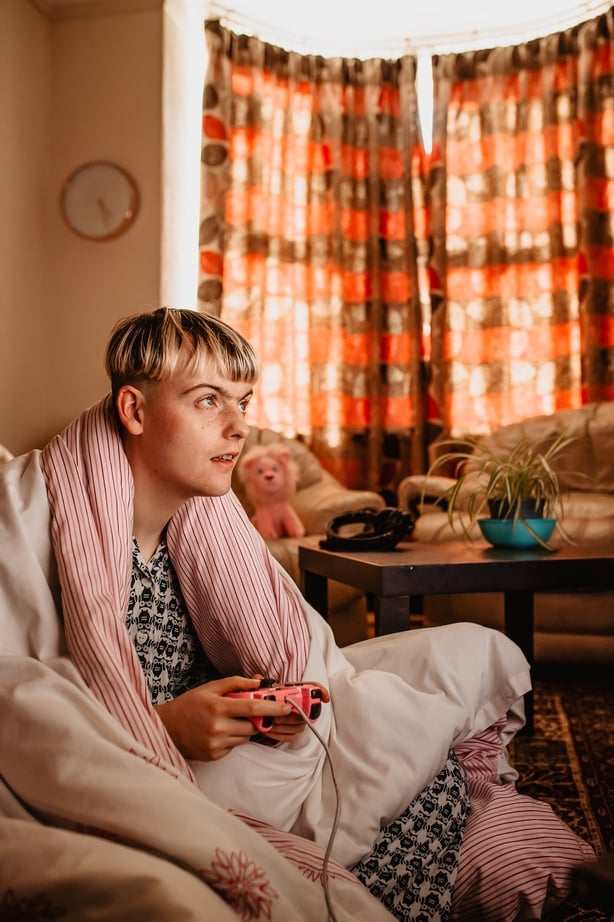 What's your favourite song right now?
Do I have to pick just one? I'm absolutely loving Joshua Burnside's new song 'and you evade him/born in the blood' I have had it on loads! And I've been listening to Let's Go Out Tonight by The Blue Nile flat out as well.
Favourite lyric of all time?
Oh god! This is very difficult. The drunk kids, the catholics, they're all about the same. They're waiting for something, hoping to be saved. - from Drunk Kid Catholic by Bright Eyes.
If you could only listen to one song for the rest of your life, what would it be?


An American Trilogy. It's a song I must have listened to a hundred and one times when I was child. My Ma is a massive Elvis fan. I didn't listen to Elvis for a long time after I moved away from home to Belfast but I eventually did listen again and I really, really listened to this song. It's so beautiful and powerful. And it's kind of like three songs in one so I think it would do the job in keeping me going if I did only have one tune to listen to.
Where can we find more of your music and more information about you?
On my rented home on the internet - JoelHarkin.com has my music and the links to all my other social media.