Singer Andrea Corr has said that she found it hard to deal with the fame that came with being in her family's band, The Corrs.
Speaking to The Guardian newspaper, she said: ''It made me more self-conscious and shy. You always want it to last, but I don't think we could have taken the intensity."
The Co Louth band, made up of sisters Andrea, Caroline and Sharon and brother Jim, had multiple hits in Ireland, the UK and the US. The quartet went on an extended hiatus in 2006 but returned in 2015. Their most recent album, Jupiter Calling, was released in 2017.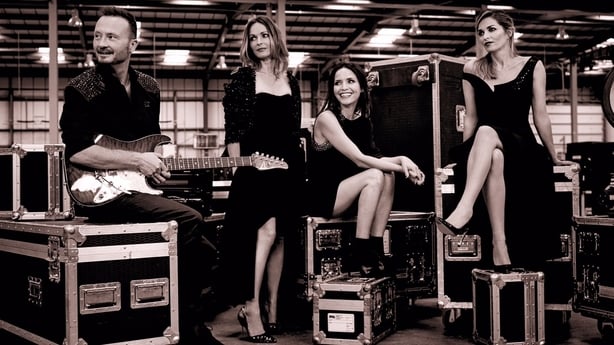 Forty-six-year-old Andrea Corr said of her brother: ''He was spared the competition because he was a boy. Maybe on one hand they are leaving him out, but they are assuming he is the musical genius because he is male, while they are comparing our looks. I don't miss that at all.''
When asked about her life now, she replied: ''Sometimes I feel like I'm watching somebody that isn't me anymore, which it isn't, I suppose. We lived and breathed that life. Now I live and breathe another life.''