There's a documentary with the self-explanatory title Trump in Tweets, a Late Late Toy Show Singalong, the FA Cup clash of Chelsea and Manchester United, and the final episode of period drama The Luminaries . . .
Pick of the Day
Trump in Tweets, 10.00pm, BBC Two
Documentary taking an in-depth look at US President Donald Trump's use of social media, examining the impact of his tweets on politics both in America and across the world.
The programme accesses people in his inner circle, interviews with experts - haven't we had enough of them? - and journalists (Boo! Fake News!), as well as some of his most avid Twitter followers.
The programme tells the story of how Trump has used Twitter as a tool to shape policy, conduct diplomacy and wage war on the establishment.
Here's a bit of background:
Don't Miss
The Late Late Toy Show Singalong, 6.30pm, RTÉ One
Ryan Tubridy presents some of the best Late Late Toy Show musical performances in recent years, with the lyrics appearing across the screen so viewers can join in.
The host also reveals his favourite opening number, from a selection including The Little Mermaid (2017), Beauty and the Beast (2015), Willy Wonka and the Chocolate Factory (2010), Mary Poppins (2013), Chitty Chitty Bang Bang (2014), The Jungle Book (2016), The Greatest Showman (2018) and Frozen 2 (2019).
Donald Trump: All-American Billionaire, 11.15pm, BBC Two
In a programme first shown in 2010, well before he became US President, Emily Maitlis profiles the property tycoon, exploring the controversy surrounding his plans to develop a golf resort on sand dunes near Aberdeen.
She also investigates how he amassed his multi-billion-dollar fortune, and discovers why his extravagant lifestyle serves to reinforce his business brand.
Featuring interviews with Trump himself, as well as members of his family and TV producer Mark Burnett, who helped make the businessman one of America's biggest small-screen stars on the original version of The Apprentice.
Hitsville: the Making of Motown, 9.00pm, Sky Documentaries
It's been elsewhere before, but this is well worth a watch, whether its first or fourth time around. It's an excellent documentary and a remarkable story.
And the music is just sensational.
This documentary includes rare performances, interviews and rarely seen footage come together to paint a picture of the history and origins of the music machine that was Motown.
New or Returning Shows
Sam Smith/Anderson East: Austin City Limits, 9.00pm, Sky Arts
Performances by Oscar-winning English singer-songwriter Sam Smith (below), and American R&B musician Michael Cameron Anderson, aka Anderson East.
The Front Room Festival continues with an hour of blue-eyed soul courtesy of global superstar Sam Smith, performing alongside up and coming singer-songwriter Anderson East. Smith sings mega-hits and tunes from sophomore album The Thrill of It All, while the Alabama soul/R&B singer East romps through songs from his acclaimed LP Encore.
Followed at 10.15pm by David Bowie - A Reality Tour, filmed at Dublin's Point Theatre in 2003.
The set list includes tracks spanning Bowie's career, including The Man Who Sold the World, Five Years, and Hang on to Yourself, which he hadn't played live in more than 20 years.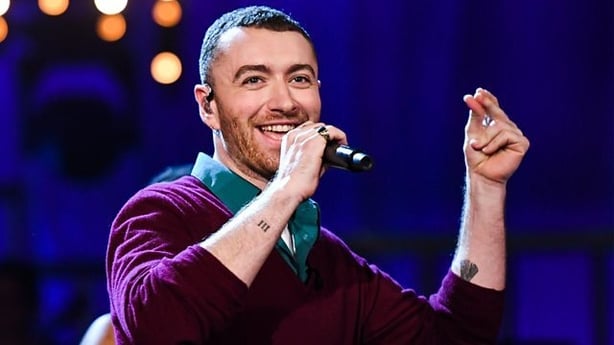 Hitler Was My Neighbour, 9.00pm, Sky History
The intriguing story of a 92-year-old German Jew named Edgar Feuchtwanger, who grew up living on the same street as Adolf Hitler in the 1930s.
Historian Feuchtwanger came from a prominent German Jewish family: the only son of a respected editor, and the nephew of best-selling writer Lion Feuchtwanger.
He was a carefree five-year-old, pampered by his parents and his nanny, when Adolf Hitler, the leader of the Nazi Party, moved into the building across the street in Munich.
BBC Proms Classics, 7.05pm, BBC Four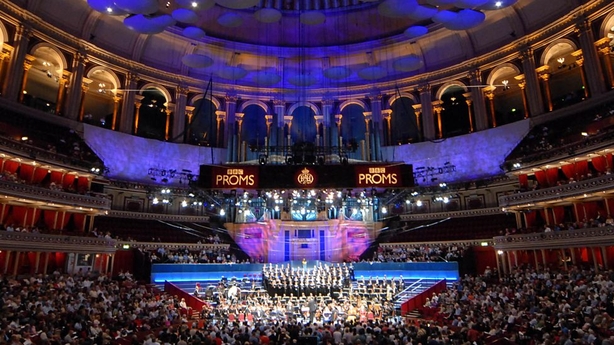 Katie Derham presents this 2017 concert by the City of Birmingham Symphony Orchestra, conducted by Mirga Grazinyte-Tyla.
The show features Beethoven's Fifth Symphony, Stravinsky's Violin Concerto with soloist Leila Josefowicz, and a piece by Gerald Barry, featuring tenor Allan Clayton.
The FA Cup Semi-Final: Manchester United v Chelsea, 5.30pm, BBC One
Gary Lineker introduces live coverage from Wembley stadium in London as Manchester Utd travel down to the English capital to face local side Chelsea in the second of the weekend's FA Cup semi-finals.
Given that fans aren't permitted, it seems a bit bizarre to play the game in a deserted Wembley. Still, fingers crossed it's a decent game of ball.
Ending Today
The Luminaries, 9.00pm, BBC One
It's the sixth and final episode of the confusing period drama starring Eve Hewson as Anna Wetherell, a young adventurer who travelled from Britain to New Zealand to start a new life.
As the story concludes, Anna is tried for murder, and new evidence reveals a connection between Lauderback and Crosbie Wells.
Movie Pick
Some Like It Hot, 3.30, RTÉ One
Certainly one of the greatest comedies ever made, this Billy Wilder classic stars Jack Lemmon, Tony Curtis and Marilyn Monroe and bears repeated viewing.
After witnessing a mob hit in Chicago, two male jazz musicians don drag and hide out with an all-girl band to evade the gangsters pursuing them.
But the pair of crook-avoiding cross-dressers struggle to disguise their attraction for the beautiful lead singer - while one of them catches the eye of a smitten millionaire.
Click here for full TV listings