Singer Mary Byrne has told RTÉ Radio 1's Liveline that she is "on a mission" to find the Good Samaritan who came to the aid of her sister Betty, who has dementia.
On Friday's show, Byrne explained that she and Betty were on holidays with other members of the family in Brittas Bay when Betty disappeared from where they were staying.
Mary's Byrne's sister BETTY, who has dementia was missing until yesterday morning ..A tall 'handsome' man found her wandering the roads near Brittas Bay in Wicklow . @MaryByrneMusic and her family desperately want to thank this tall stranger..
1850 715 815
51551
joe@rte.ie pic.twitter.com/vr0CRZi7oi

— Liveline (@rteliveline) July 17, 2020
"Everybody went out in their cars, we searched the park," Byrne told presenter Katie Hannon. "The worst thing we were thinking was, 'She's gone down to the sea' and God knows what would happen."
However, when Betty's daughter rang Betty's mobile phone Betty answered - and said she was back home in Tallaght.
We need your consent to load this SoundCloud contentWe use SoundCloud to manage extra content that can set cookies on your device and collect data about your activity. Please review their details and accept them to load the content.Manage Preferences
"Somebody had picked her up in a car and brought her home," Byrne continued. "She was wearing damp jeans, no shoes and a housecoat...
"So we asked her how she got there. She first of all told us a fella pulled up and she said she knew him, because she's one of these people who would not get into a strange car. She was always that nervous about, you know, getting into a different car she didn't know. Even when she was alright she wouldn't go near another car if she didn't know who was in it. And for her to get into this car that she didn't know... She was obviously exhausted and I'd say she just seen a relief to get in [sic].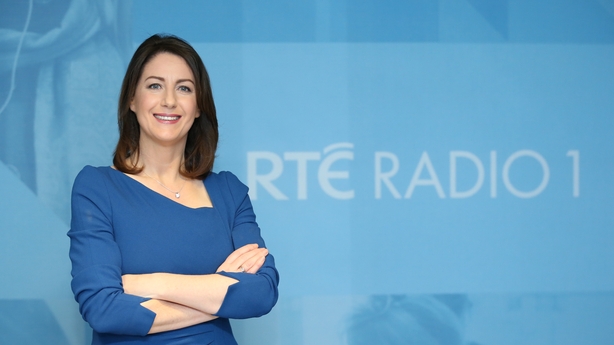 "She told the man and the man said, 'I'll bring you to the police station'. She said, 'No, I want to go home to Tallaght'. She gave him her address; he stopped off somewhere apparently and got her tea. And the next thing my niece realised she'd turned up at her door at a quarter to eight yesterday morning.
"She did turn 'round to me and say, 'Mary, you would've loved him. He was gorgeous! He was six-foot-odd and you would've fell in love with him!' Then she told my niece the same thing that she would've fell in love with him!"
"We don't know who this man is and we really, really want to find him," Byrne added. "I'd like to speak to him and shake his hand if I can, if he'd like. And the girls just want to say thank you for looking after their mother.
"That man stopped us from having a horrible situation, and I would love to just say, 'Thank you'. Even bring him for a meal or something or just to shake his hand. There are good people in this world, and we forget that sometimes."