"On Friday March 6, I just finished presenting a week of Liveline and was looking forward to a nice meal in town to celebrate my daughter's 18th birthday and my son's 14th. Their birthdays are two days apart. As I was leaving, I was told to stay home and not come into studio except on Saturdays for the foreseeable future. Since then, I have only been to the office on a handful of days during the week. But I go in every Saturday morning to present Countrywide.
"I was asked to stay home and isolate as much as possible. Within a week, the whole country was more or less doing the same. I have adapted well. On the upside, I love cooking and the Pyrex dish is my new best friend. I buy fresh meat and vegetables and throw the whole lot into the oven every evening. Where once I more or less never ate dinner at home, I am now cooking seven nights a week. I think discipline and routine have been the keys to working successfully from home.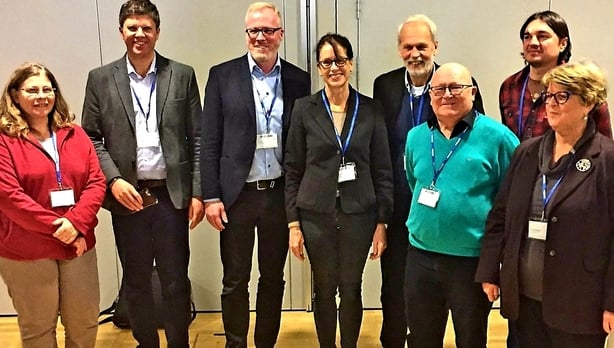 "I live right beside the Phoenix Park so I try to go for a nice six or 7k run every day there. Combined with home cooking, I am feeling as fit and healthy, mentally and physically as I've ever been. This helps with concentration and organisation. Every Tuesday morning, my producer Eileen Heron and I chat on the phone and lay out the week ahead.
"Then we set about piecing the bits and pieces together. There are only the two of us working on Countrywide so a lot of planning goes into each programme,although it is only on for less than one hour a week. But we have five or six slots to fill and we carefully assess what to do each week, making sure it balances well. We have a great team of reporters who feed us with stories too.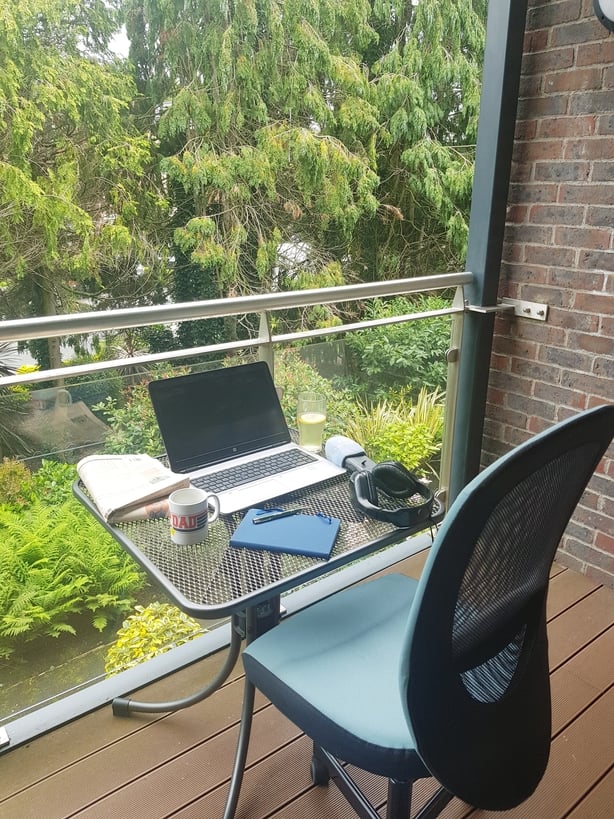 "I try to get on the road one day a week to record. In 'peace time', I would do my editing in RTÉ, but now I do it from home. I have the technology on my laptop. And on the few warm days we have enjoyed this summer, I sit out on my balcony and edit. I feel so lucky that I can do this. I love my job and I love editing. It is like a painter with a blank canvas before I begin editing.
"Sound is vital to good reports so I am a stickler for that. Ironically I don't get to listen to much radio these days. I switch off the TV and radio when I am working at home. I am not in the car as much. And I am trying to create a vacuum between what is my home and what is my office although they are both physically the same space.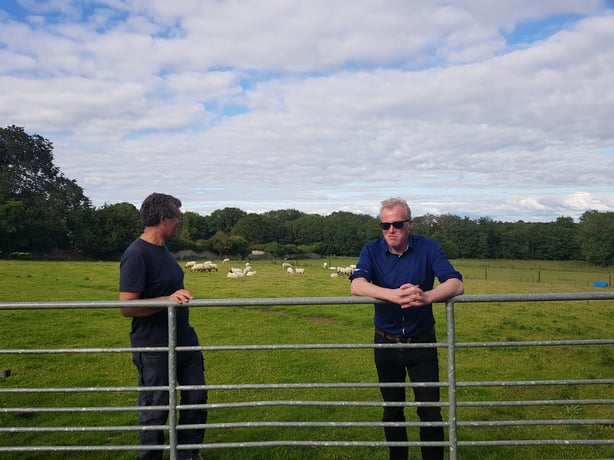 "So I only relax with the radio, TV, a book or Netflix out of office hours. It is important to have that balance. Anyway, the news has been dominated with only one thing. So I have been very careful to minimise my exposure to the relentless broadcasts by confining daily news intake to Six One news and maybe BBC Two's Newsnight.
"I love travelling abroad. Most of my best friends live across Europe. So I am really sad that I cannot travel to meet with them. European cities are beautiful and I love the outdoor bohemian atmosphere of places like Berlin, Brussels, Tallinn or Milan during the summer. So the moment it is possible to go away, I will be out to the airport in no time!"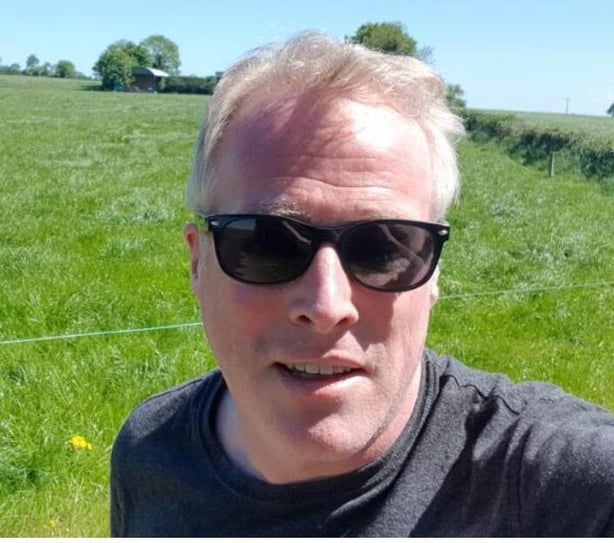 Damien O'Reilly has worked with RTÉ Radio since June 1998. He is the presenter of Countrywide on Radio 1 every Saturday morning, 8.10am. The show has won many awards, with the latest being the International Federation Star Prize for broadcasting 2020. This is the fourth time Countrywide has won this international accolade. In 2015, Damien was named the PPI Irish Radio awards Speech Broadcaster of the year.
He has also acted as stand-in presenter on a variety of RTÉ programmes in recent years, including Liveline, Today with Sean O'Rourke, Drivetime and The Brendan O'Connor Show. Damien was also part of the RTÉ team which covered the Olympic Games in Beijing 2008 and Rio 2016. He was due to fly last week to his third Olympic Games in Tokyo to work as part of the RTÉ coverage. Damien lives in Castleknock in Dublin.