Ryan Tubridy has said that this year's Late Late Toy Show will be happening and that it will be "the most important yet". 
Speaking on Thursday morning's Ryan Tubridy Show on RTÉ Radio 1, he said that he had met key members of the Toy Show team earlier this week and that it's full steam ahead with plans for the show.
"I've got some really good news for you," Ryan told listeners. "The Toy Show 2020, it's happening. It's going to be arguably the most remarkable Toy Show we have ever put together.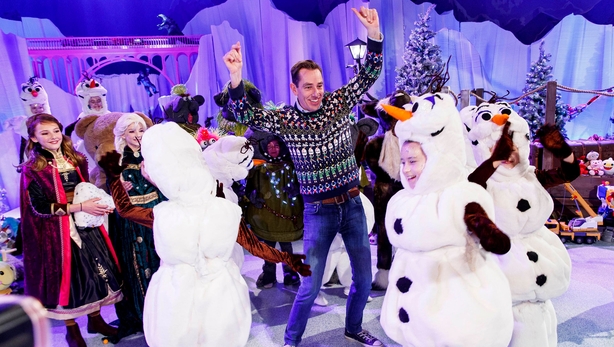 "It's going to be like something you've never heard or seen before," he continued.

"You won't be able to even guess because I was onto the North Pole, I don't have a direct line to your man, but I do have contacts with the diplomatic corps and the Big Man is getting very excited about having to Covid his way through Christmas.
"There are regulations in place this year and he made contact to say make sure the Long Fella, as he calls me, in Ireland does that show because those children need it more than ever because they deserve some sunshine in their lives."
Tubridy also said that more details will be revealed in November and added: "I was talking to some people who are critical to the programme itself, and I was so blown away by their ideas, and their passion and their sense of mission. 
"It's arguably going to be the most important Toy Show I have done, and by 'I', I mean 'we'."
Meanwhile, fans of The Late Late Toy Show can get a summer taste of the show, with The Late Late Toy Show Singalong, which airs this Sunday on RTÉ One at 6.30pm. 
During the show, Tubridy will take viewers back through some of his favourite opening performances from the annual extravaganza, as well as stand-out songs from children around the country, with lyrics on screen, so that all of the family can gather around for a singalong.