"In the first few weeks of lockdown I was literally inundated with requests as listeners wanted to connect with loved ones through the Lyric airwaves," says Lyric FM presenter Aedín Gormley
"Thinking back to March when the country pretty much closed down, my initial reaction was to go into overdrive. I definitely peaked too soon, painting and cleaning everything in sight. My living space is not particularly big, so I was done and dusted pretty soon. I still had energy to burn and was incredibly restless, but thankfully, I soon calmed down.
"What helped? Walking, yoga, radio and staying connected with family and friends. I don't own a car and so walk everywhere. I absolutely love it and depend on it for my well-being. Even though I live close to the city in Dublin, I am lucky to have wonderful walks nearby along the canal and up by the Dodder River which have kept my heart and head healthy through this.
"I love nature and spotting the herons, new ducklings and cygnets has been amazing. Yoga online has been great too, although I look forward to getting back into classes when it is safe to do so.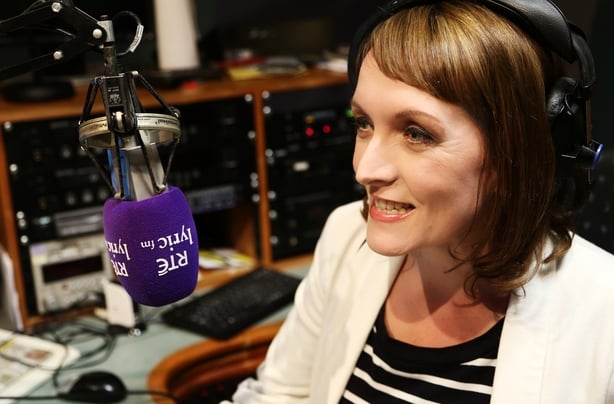 "I have heard people say that they have found it difficult to read books during this time due to lack of concentration and I can totally relate to that. I have been reading books very slowly. The ones that have stood out are Actress by Anne Enright and Olive, Again by Elizabeth Strout. Next on my list is Our Little Cruelties by Liz Nugent which I know will be the page turner I need.
"Work has changed quite a bit with a mixture of working from home and broadcasting solo from the Radio Centre at weekends. It is clear that radio has been very important to people during this time and, as always, lyric fm has been a welcome escape for listeners and indeed for me.
"I have felt privileged to broadcast over the last few months. In the first few weeks of lockdown I was literally inundated with requests as listeners wanted to connect with loved ones through the lyric airwaves. Some of the requests were very moving, particularly those between grandparents and grandchildren and families who couldn't celebrate momentous occasions together. I had a lump in my throat on more than one occasion reading out such dedications.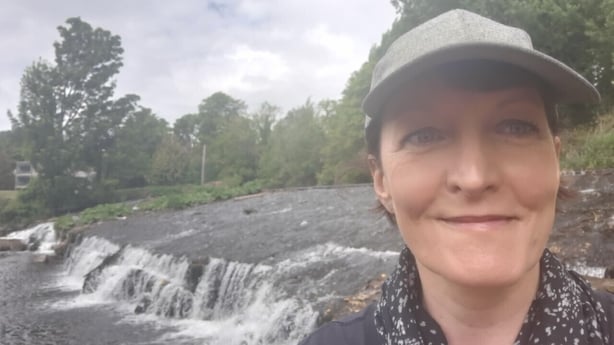 "Before Covid-19, my working week included attending film previews which I have really missed. I think the last film I saw on the big screen was Herself, the closing film of the Dublin Film Festival in March.
"I cannot wait to go to the cinema again and have that magic feeling of sitting back in my seat as the lights go down and escaping into another world for a couple of hours.
"In terms of the small screen, it has been a particular joy to see new drama like Normal People, which was superb. I had loved Sally Rooney's novel and was blown away by Paul Mescal and Daisy Edgar-Jones, brilliantly directed by Lenny Abrahamson and Hettie Macdonald.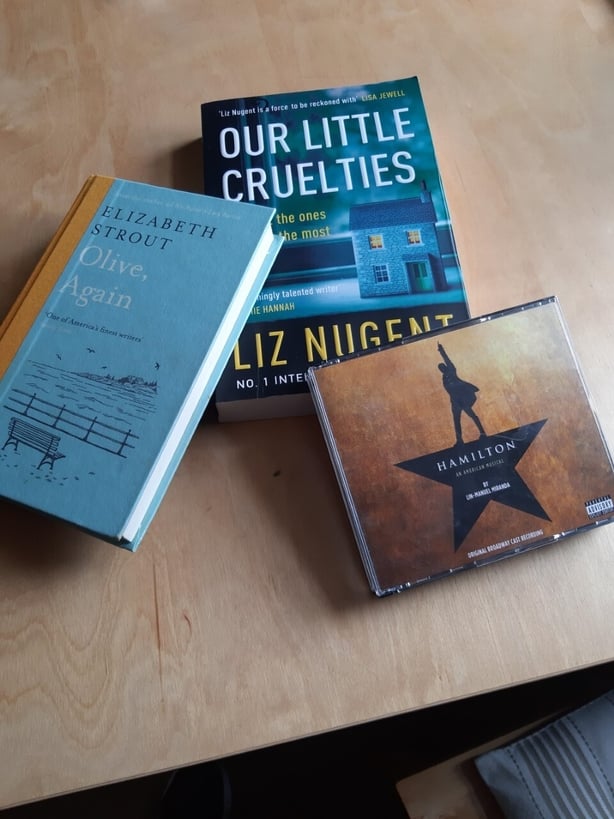 "Special mention must be given to Paul and Daisy's fabulous return to screen with Andrew Scott for RTÉ does Comic Relief. I also binged watched Grace and Frankie for some light relief and enjoyed season one of You on Netflix, the story of a fairly creepy boyfriend, but told with a good dash of dark humour. Then, the huge treat more recently, of the filmed Broadway cast production of Hamilton. I have seen Hamilton on stage in London twice, but to see that incredible original cast..well , let's just say tears were shed.
"For me, Hamilton creator Lin-Manuel Miranda is a bit of a genius, as is Stephen Sondheim. Last week I had booked to see Sondheim's musical Sunday in the Park with George in the West End, starring Jake Gyllenhaal.
"Alas, it was cancelled. It is a very hard time for those working in the arts in terms of both performers and those who work behind the scenes. I really hope artists are properly supported and that, when it is safe to do so, we can return to our theatres and concerts halls once again. But for now, it's one step at a time as we salute, support and respect our front-line workers and care for one another.''
Aedín Gormley presents Movies and Musicals (Sat 1pm- 4pm) and Sunday Matinée (Sun 1pm- 4pm) on RTÉ lyric fm)