Kanye West is said to have dropped out of the race to become US president just two weeks after declaring that he was running for the White House.
Earlier this month, the controversial rapper said he planned to challenge Donald Trump for office, and revealed a number of details about his campaign, although there was widespread scepticism about the seriousness of his bid.
However, Steve Kramer, a member of West's campaign team, has now told New York Magazine that the 43-year-old rapper has quit his campaign for high office. "He's out," Kramer said.
The election strategist had earlier claimed that there was "overwhelming support" to get West's name on the ballot in Florida and South Carolina.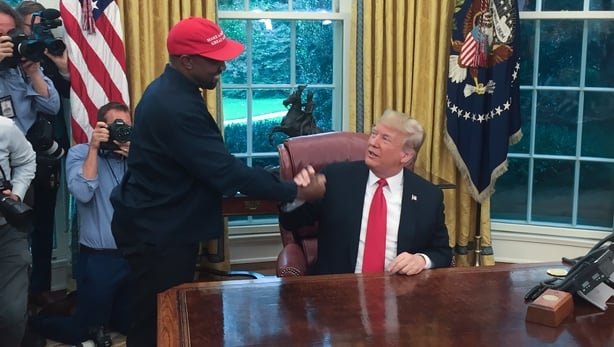 He added that there were 180 people working in the ground in Florida when the decision was made to cancel West's run.
Speaking to New York Magazine, Kramer added that he had 'nothing good or bad to say about Kanye. 'Everyone has their personal decision about why they make decisions.'
He added, 'Running for president has to be one of the hardest things for someone to actually contemplate at that level. Any candidate running for president for the first time goes through these hiccups."
The news comes after a US presidential poll revealed West had the support of just 2% of voters.
West has not publicly commented on whether his run for the presidency is continuing.