Singer Lianne La Havas has said that she thinks about her friend and mentor Prince every single day and wonders what he would think of the recent protests in his hometown of Minneapolis following the death of George Floyd. 
Speaking to RTÉ Entertainment, south Londoner La Havas, who releases her new self-titled third album on Friday, said, "He was my friend so I think about him all the time. I guess I'm particularly thinking about him now because of everything that's happened in Minneapolis recently with the protests and the riots.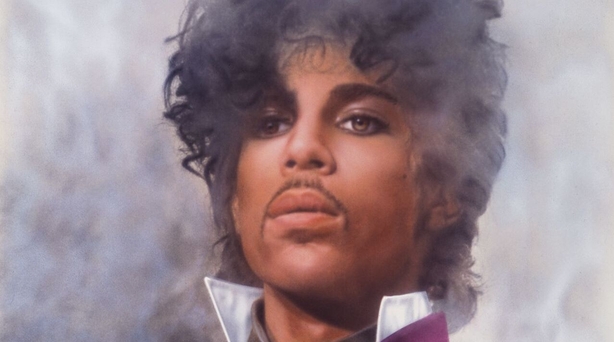 "Lately I've been thinking what would he have thought, and would he have said something and how would he have felt in lockdown. All of these things have definitely been churning up in my mind more often."
La Havas became friends with Prince, who passed away in 2016, on one of his frequent visits to London. He went on to hold a press conference and play a gig in her front room in 2014 and she in turn sang on his album Art Official Age and appeared with him on Saturday Night Live.
"There's not really a day that goes by when I don't think about him or miss him or want to talk to him or see what he thinks of my new album or hear what he's been working on," she says.
"Find out when he's next coming to town. So it's been a very crazy four years of accepting the reality that he has passed . . ."
La Havas's third album comes five years after her last release and it sees the 30-year-old explore new musical horizons, including a gorgeous version of Radiohead's already gorgeous Weird Fishes. 
We need your consent to load this YouTube contentWe use YouTube to manage extra content that can set cookies on your device and collect data about your activity. Please review their details and accept them to load the content.Manage Preferences
"I wanted the album to be live and real and my style, which is a lot of looseness and also very neat in other ways." she says. 
The free-spirited but deep-thinking La Havas first made her mark in 2012 with her debut album Is Your Love Big Enough?. Her second album, 2015's Blood, consolidated her position as one of the finest soul voices in Britain. 
Her latest release touches on the playful spirituality of Al Green, the crispness of 90s r 'n' b, and the luminous quality ofJoni Mitchell. The late Issac Hayes even gets a song-writing credit on new track Bittersweet. 
Along with that sumptuous new sound, comes a conceptual outlook, which calls to mind the astral excursions of Stevie Wonder in the seventies - with a dash of big time sensuality.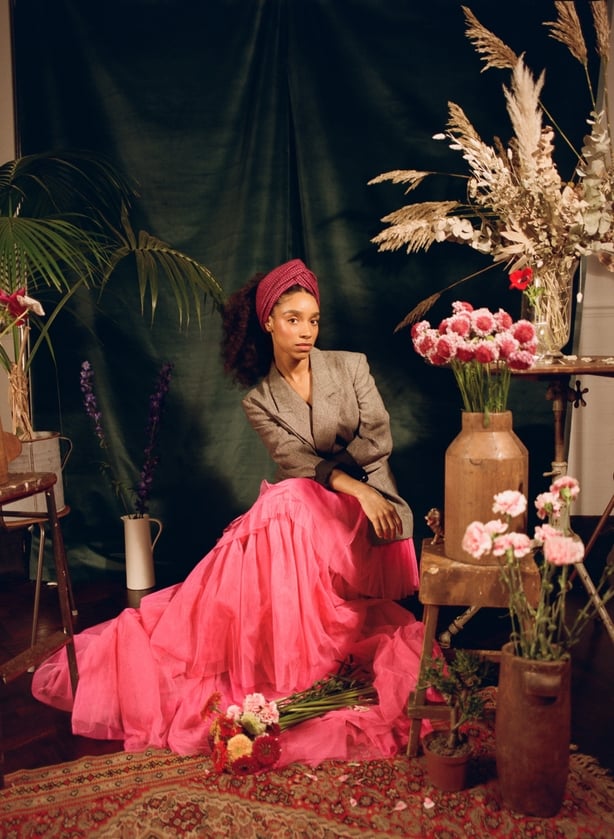 "I really wanted to make something that was entire running piece of music with a storyline. I just didn't know that the storyline would turn out the way it did," La Havas says. "I wanted something that was inspired by the recordings of the 1970s.
"And I wanted to produce it myself because I had such a good time producing the song Green and Gold on my second album that I just thought, well, this is how I want to make everything - with a live band.
"I could play with them and get their style but I could also get them to do what I wanted them to do as well," she laughs. "It came together in a way that I didn't plan or imagine and I'm just so happy that it turned out this way."
Shimmering, sparkling and spacious it may be but the new record was born out of a period of change in La Havas's life following the breakup of a long term relationship with her boyfriend, an un-named musician who lives in LA. 
Recorded in New York, Bath and Peckham (naturally), some of the album is about the push and pull of romance (the syncopated Can't Fight), and also those ideas of rebirth (Soul Flower).
"The album is not about the breakup," La Havas says flatly. "It's about my growth as a person, going from 25 and 30, and everything that happened in between.
"It's my account of what happened and what I learned from it rather than 'I broke up with this person'. It's about me embarking upon a new relationship with myself, which is why it's self-titled."
She adds, "I wanted to live my life and be 25 so I did that and eventually came to it naturally. I can hear music in my head again and I can do it when I feel like doing it, which is how it should be I think.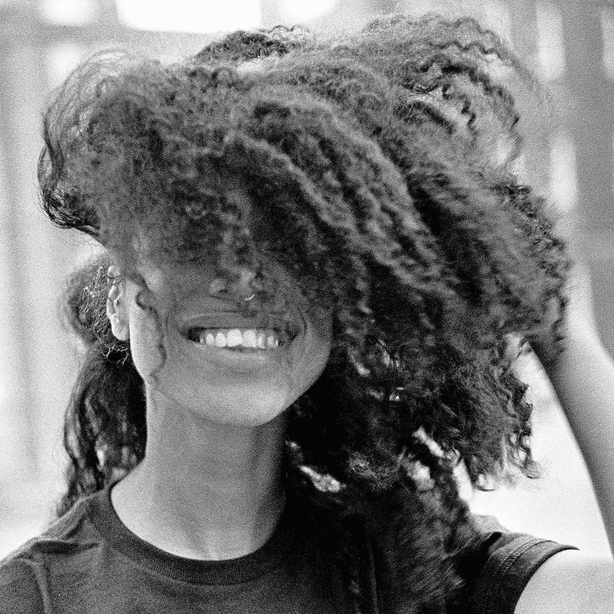 "The record label have their role and purpose but my whole reason is not for that. I had to grow and learn and understand and so did they. I needed some time to hear myself think." 
Into this airy, panoramic sound comes La Havas's distinctive guitar style, by turns brittle, jazzy, and rippling, it darts in and out or those arrangements and her silky vocals. It has more than a touch of tropicalia. 
Her guitar features on her miraculous version of Radiohead's Weird Fishes, which she performed at her maiden Glastonbury performance in 2013, and which now takes pride of place on the new album. 
"It's from my favourite Radiohead album and it's one of my favourite Radiohead songs," she says. "So I just wanted to sing it because I love the song and with this album I finally got to do a studio version.
"I also resonated with the lyric in a whole new way having gone through what I'd gone through, which is why I think it deserved a place on this album. I don't know if Radiohead have heard it. Probably not." she laughs. 
La Havas's plans for her world tour have been postponed due to the pandemic but she did play a live show in the Roundhouse in London on Thursday night but for the moment, future live appearances are up in the air for her and pretty much every other musician.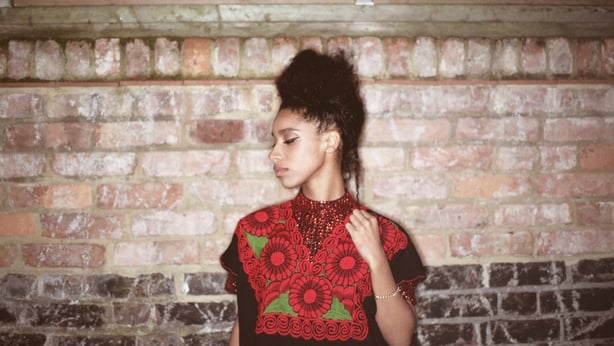 "People are hungry to go out, hungry to go and be in public places," she says. "I don't think that aspect will ever be replaced by virtual concerts but I think it will take a while for people to feel totally at ease in those situations but honestly I think people will be ok going to a show when everything feels a bit more safe and calm. 
"It is the weirdest aspect of being a musician at this time, not being able to play live. It seems counterintuitive. I'm missing it a lot but we will be back." 
Somewhere out there on his own astral plane, Prince is nodding his approval. 
Alan Corr @CorrAlan2