Fleabag creator, writer and star Phoebe Waller-Bridge has said that she never described Andrew Scott's character in the hit BBC show as the "hot priest".
In an interview with a Bafta panel she was asked about introducing the character, played by Dubliner Andrew Scott, during the show's second season, Waller-Bridge said: "I want to be clear that I didn't call him the hot priest, the internet did!"
Waller-Bridge also admitted there were "many terrible versions" of the first episode of the second season of Fleabag.
She told the panel: "I wanted to be able to recap everything without recapping everything because it had been two years since the last series, to show the emotional updating of where everyone was.
"The first image I had ever when thinking about the second season was that whole opening scene and she has the blood.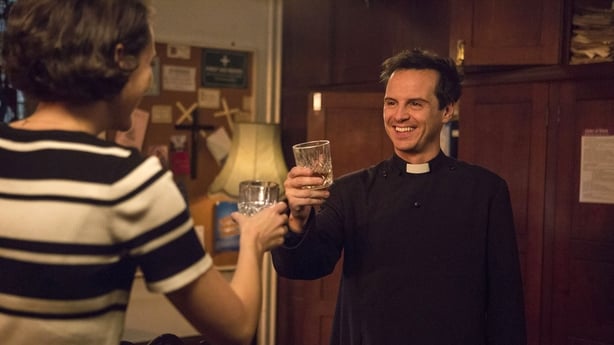 "I wrote so many terrible versions," she added. "I have buried them so deep."
Another quirky feature of the hit BBC comedy was that it featured many unlikely animals, Waller-Bridge said: "They come out very instinctively, but I retrospectively analyse it and go 'why is there another rodent?'
"I can't speak from the point of view of what made me write it because I'm not sure
"It's about there being something truly vulnerable, in terms of Hilary, there is something vulnerable in the world that I thought it was funny that Fleabag hated a tiny guinea pig, and then you realise it's the most precious thing to her in the world.
"The fox - there is something unpredictable and uncontrollable about animals that can surpise you, they are not going to work on the human rhythm and they can behave in any way, and it's about vulnerability and jumping you out of the human experience for a second.
"Also they are just fascinating, they live a whole other existence than we do."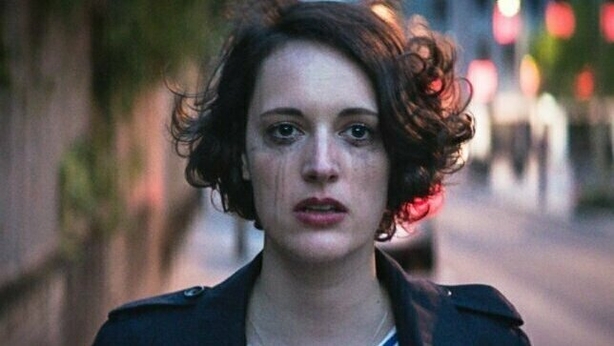 Waller-Bridge also addressed who Fleabag is talking to when she breaks the fourth wall, saying: "I love the idea people can interpret it how they like.
"It was symbolic of something I can't explain, it was never a certain person but I love that for some people it is that.
"I feel it's that pressure of being watched and feeling watched and, if you're not being witnessed, does what you're doing count for anything, does it matter?
"But then the flip side of that is if you're constantly witnessed you're too frightened to slip up or let someone see you be vulnerable.
"She's constantly grappling with this need for the audience to be there to validate her but also to leave her alone so she can experience things on her own."