Northern Irish duo The Rising have released their new single I Want You. We asked them the BIG questions. . .
The new track is the latest song in their monthly single release strategy and follows their second album, Moving On. The Rising host a live stream show every Monday night on their Facebook channel, which is filmed in high definition with studio quality sound.
We need your consent to load this YouTube contentWe use YouTube to manage extra content that can set cookies on your device and collect data about your activity. Please review their details and accept them to load the content.Manage Preferences
Tell us three things about yourself?
We are a songwriting Duo.
We are completely DIY artists who write, record and produce our own music.
Our name comes from a Bruce Springsteen album.
How would you describe your music?
We describe our music as blending the fresh-faced sounds of today's pop and rock music with modern country pop stylings coming from Nashville.
Who are your musical inspirations?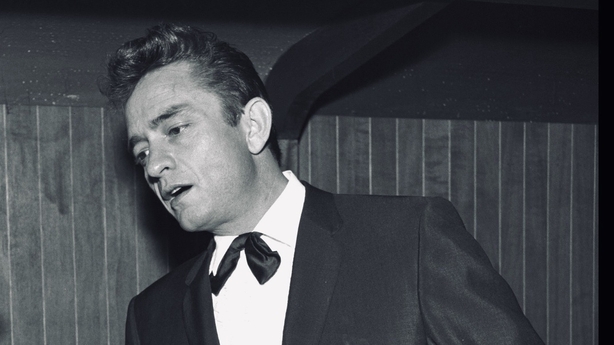 Well, we are named after a Bruce Springsteen album. So Springsteen features heavily. But we are all over the place influence-wise. Everything from Ariana Grande, Taylor Swift, Carrie Underwood through to Needtobreathe, Keith Urban, Tom Petty, Johnny Cash and James Taylor.
How did you occupy yourself during the coronavirus lockdown?
We are actually in the weird position where lockdown is the busiest we have ever been. We are super lucky that we have our own commercial recording studio, so we pretty much launched full steam into writing and recording as much material as we could. We ended up getting to the point where we had one fully written, recorded and produced song per week. We play pretty much all the instruments on our music ourselves so it has been a huge advantage.
We have also invested heavily into streaming technology and we are super excited to be able to deliver full HD/Studio quality live streams. We have been doing an hour-long weekly live show on our Facebook page which allows us to connect and interact with fans across the globe. We are even more excited to up this game after lockdown to turn this into more of a TV show idea where we could have guests and other content.
What's your favourite song right now?
Hang On by Needtobreathe. A song about wanting to leave a small town in search of better opportunities and a better life. How time passes by and we shouldn't let it pass by without reaching for our dreams. Such an important message
Favourite lyric of all time?
"Is a dream a lie when it don't come true, or is it something worse?" - Bruce Springsteen
If you could only listen to one song for the rest of your life what would it be?
Such a tough question, especially for us as we have such varied taste and influences. But one we both agree on is Queen - The Show Must Go On. It is the song we wish we had written. Plus it is such an inspiring message not to mention one of the greatest voices in history of music.
Where can people find your music/more information?
Our main home is our website www.therisingmusic.com where you can find everything about us, including our store and mailing list where you can sign up to get free music and other exclusive content.
We are also on all social media under the tag @therisingmusic. Besides Facebook, where we are @therisingofficial