Comedian/TV host Kevin McGahern had "a nice lockdown" in which he manged to make a TV show from home - Kevin Paints - and record podcasts and voice-overs from the comfort of the couch
"I have to say I got through the lockdown a lot easier than I anticipated. When I found out that the summer was basically a write-off I was devastated, but as the weeks went on I found myself starting to enjoy the Great Pause of 2020.
"It became an excuse to unplug, to take a breath, to drop down a gear and cruise for a while. After the initial shock of knowing I wasn't going to see my barman for three months, the positives began to outweigh the negatives.
"Myself and my wife spent more time together, we watched movies, read books, played music and made nice meals that took way too long to prepare. It was all fairly lovely.
"I bought a half decent microphone at the start of the lockdown which made working from home easy. I could record any podcasts or voice-overs from the comfort of my couch. And I somehow managed to make a TV show in my house during a pandemic. I was pretty proud of that.
"Painting was always a 'once in a blue moon' hobby of mine so it was great to take that and combine it into my other love, talking to funny people. Like a lot of people in the entertainment industry I was fairly worried about where the next job would come from so it was a relief to get something in this very odd time. I felt very fortunate.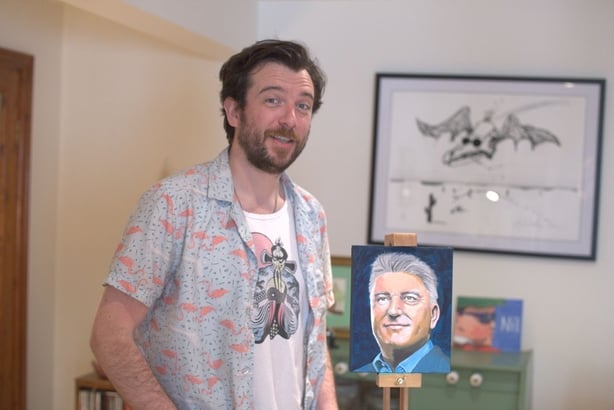 "In terms of TV and film watching during the lockdown, the first thing myself and Siobhán did was re-watch The Wire from start to finish. I think it may be the greatest TV show ever made. It's like looking at a giant tapestry that tells the complete story of an American city. We probably hadn't watched it in a few years and it felt like we were watching it for the first time, it's that dense. It makes you rethink how you see the world. I cant think of too many shows that do that.
"After we finished The Wire we looked at two other shows, both written by David Simon. The first being Show Me a Hero, and then his more recent one The Plot Against America. Show Me a Hero is based on a true story about 1980s social housing in a New York suburb.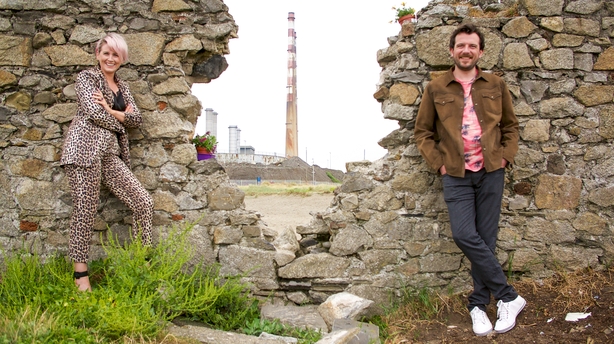 "It stars Oscar Issac as Mayor Nick Wasicsko, who is entrusted with the responsibility of building low-income housing units in the white neighbourhoods of his town. This eventually leads to conflicts and tears the city apart. Issac is amazing in it and it's well worth the watch.
"But as good as Hero is, The Plot Against America blew us away. It takes place in an alternate history of 1940 where Franklin Roosevelt is defeated by well-known aviator Charles Limbaugh. It's a fascinating examination of how a country can gradually slide into fascism before your eyes and by the time most people realise what's happening, its too late.
"It proposes the crazy notion that the 1940 presidency could have been won by a celebrity rabble rouser, with no political background, who stokes division with racism and fear, has the slogan 'America First,' talks about 'taking our country back,' shakes hands with murderous dictators and behaves like their puppet. Crazy stuff, eh? Keep in mind it was based on a book written in 2004. We loved this show and nearly watched the whole thing in one setting. It's that good.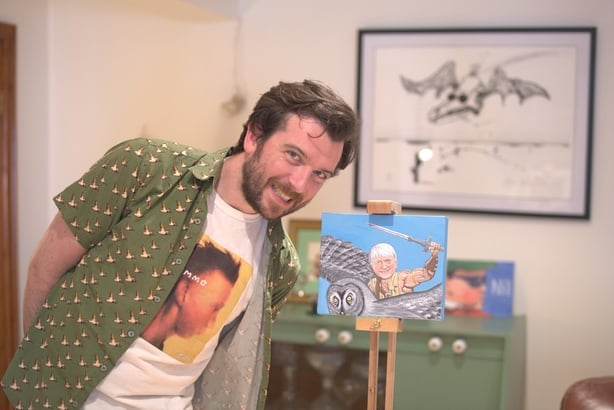 "Regarding movies, We find it difficult to pick a film on Netflix so sometimes we like to pick a theme and just watch a bunch of films over a few weeks. It's like running your own film festival. We'll pick something like British folk horror and over a week we'll watch The Wicker Man, Witchfinder General, Blood on Satan's Claw, etc. In a time where we have so much choice to watch things online, it's easy to spend an hour scrolling and end up watching nothing so we like watching films this way.
"When I'm by myself I like to learn new songs on the guitar. I bought an electric guitar for €40 when I was doing my Leaving Cert as a way to relax during studying and I like to come back to it in times of stress. A musical instrument can bring you great joy, especially when you manage to play a song that you've loved for years. I tend to learn songs that are easy to play. A lot of Johnny Cash, Waylon Jennings, Luke Kelly, mostly country tunes.
"I saw Bressie sent 200 ukuleles to people cocooning during the lockdown. I thought that was amazing. It was a perfect instrument to send to beginners because it's a very easy instrument to play, with just four strings, and it has such a happy sound to it. It's near impossible to play a sad song on a ukulele.
"All in all I had a nice enough lockdown. I think we should do this for a month every year."
Kevin McGahern and Sinéad Kennedy present Summer at Seven, RTÉ One, 7.00pm, Thursdays