There's a new supernatural drama called The InBeTween, Daniel Radcliffe and Steve Buscemi return in Miracle Workers, Well Groomed delves into the world of dog grooming, and Once Upon a Time in Iraq looks at the war with Isis . . .
Pick of the Day
The InBetween, 10.00pm, Sky Witness
This supernatural drama stars Harriet Dyer, who should be familiar to anyone who saw the recent Invisible Man film.
Here, she stars as a woman who can communicate with the dead uses her powerful ability to help the police, beginning with a copycat seemingly emulating a deceased serial killer.
It only lasted one season that consisted of ten episodes, but it's got a lot of favourable reviews Stateside. Gotta be worth a watch . . .
Don't Miss
Perry Mason, 9.00pm, Sky Atlantic & NOW TV
This show's coming along nicely after an iffy pilot episode.
A great cast and superb production values have been met with some solid story-telling (usually the one elusive ingredient these days) and it's well worth watching and/or to catch up through Sky on Demand.
This week, Mason and Strickland lean on Virgil for extra-legal assistance. Following Sister Alice's recovery from a frightening episode, Birdy urges her daughter to renounce her claims about baby Charlie.
New or Returning Shows
Miracle Workers: The Dark Ages, 9.00pm, Sky Comedy & NOW TV
Daniel Radcliffe and Steve Buscemi return in the second season of the divine comedy, which sees a pretty significant change of scenery.Leaving Heaven Inc behind, this run is set in medieval times, as a group of villagers attempt to stay upbeat in the face of extreme inequality, widespread ignorance and the possibility of catching the plague. Sound familiar?
As the season kicks off, Prince Chauncley (Radcliffe) is trying to live up to his father's expectations, but King Cragnoor (played by Peter Serafinowicz) has set a high bar.
Exhibition on Screen, 7.00pm, Sky Arts & NOW TV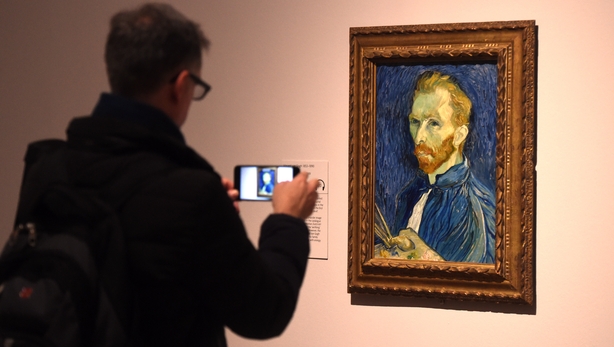 Perhaps more than any other artist, Van Gogh's life has long captured the imagination of storytellers as well as art lovers and anyone fascinated by extremes.
Delving deep into his fascinating and sometimes deeply troubled world comes this apparently definitive, award-winning documentary directed by David Bickerstaff.
Featuring exclusive interviews with the curatorial team at the Van Gogh Museum in Amsterdam, this film showcases Van Gogh's iconic works like never before.
Well Groomed, 9.00pm, Sky Documentaries & NOW TV
Head into the colourful, vibrant, and slightly surreal world of competitive dog grooming in this feature-length documentary following four champion groomers and their four-legged, fluffy friends.
Through the course of one year, these four women work the technicolour competition circuit while playfully exploring their creative process through the medium of what's known as dog floofing.
It's an up-close look at pets, families, friendship and how art can be anything you want it to be.
Lost Gold of World War II, 9.0pm, Sky History & NOW TV
The quest for the one of the largest treasures in modern day history continues for a second season.
It resumes the search for hundreds of billions of dollars-worth of stolen loot supposedly hidden in Southeast Asia by Japanese General Tomoyuki Yamashita.
It's all hands on deck, when an advanced satellite scan of the mountain reveals massive metal deposits underground.
Paramedics: Britain's Lifesavers, 9.00pm, Channel 4
This documentary follows the West Midlands Ambulance Service at the peak of the Covid-19 pandemic in April, from the perspective of the crews, control room staff and managers as they deal with the ultimate challenge of their lives.
To get more ambulances onto the frontline, managers deploy student paramedics, with 21-year-old Sam and 20-year-old Caitlyn encountering patients with breathing difficulties, in care homes, and with mental health issues that appear isolation-related.
Once Upon a Time in Iraq, 9.00pm, BBC Two
This five-parter examines the realities of war and life under Isis, with unique personal archive from civilians and soldiers from both sides of the conflict.
As war began, many Iraqis were hopeful. Ahmed Al Bashir, now a renowned comedian, remembers practising his English with US troops before the realities of occupation became clear.
Waleed Neysif was 18 when George Bush gave Saddam Hussein just 48 hours to leave Iraq. He was, like many Iraqi teenagers at that time, infatuated by the West.
But while many of his generation grew up enjoying songs by the Backstreet Boys, Waleed formed Iraq's first heavy metal band.
This world is one strange place.
University Challenge, 8.30pm, BBC Two
Jeremy Paxman presides as the academic quiz returns for its 27th season since the revival of the show in 1995, with the opening match of the first round seeing four students from the University of Glasgow take on a quartet from the University of Exeter.
Ending Tonight
Emergence, 9.00pm, Fox
Episode 13 is definitely an unlucky one for this drama, as it was the last one of the first season and the show was subsequently cancelled.
In fairness, it lost its way after a promising start, and never really made up its mind whether to go for the more geeky sci-fi collective or aim for a mainstream audience.
In this finale, Jo and Brooks are in danger and with Helen's mysterious plan nearly coming to fruition, Piper recruits an unexpected team of allies.
Sadly, the knots of mystery don't get tied-up here. The show's ending is lost. Just like its plot.
Click here for full TV listings