Modern Family actor Jesse Tyler Ferguson and his husband Justin Mikita have announced the arrival of their new baby Beckett.
The pair made the announcement through their representative to People magazine.
The statement said: "Jesse and Justin welcomed their little bundle of joy Beckett Mercer Ferguson-Mikita on July 7, 2020. The new parents are overjoyed and excited for this new journey as a family of three."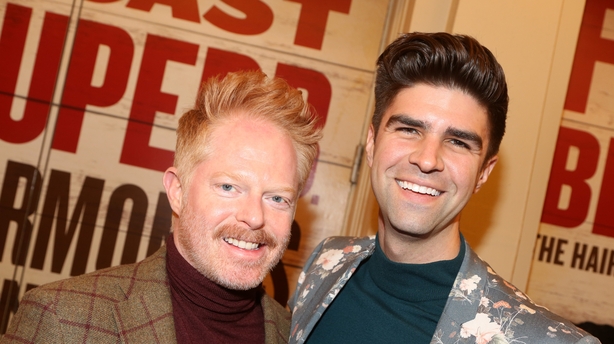 The 44-year-old announced that he and Justin were going to become parents in January on The Late Late Show with James Corden.
He said: "This is something I haven't even mentioned to anyone, if we could just keep it between the three of us and you all, but I'm actually expecting a baby in July with my husband."
Tyler Ferguson said: "It's trickier with a gay couple because you can't just try. You have to like really try. It's a process, and we've been in the process for like a year and a half."