Kevin Costner pops up as a cowboy farmer in Yellowstone, Wig tells the story of New York drag festival Wigstock, The Nolans Go Cruising does exactly as the title suggests - and Michelle Visage hosts a new chat show called How's Your Head, Hun?
Pick of the Day
Yellowstone, 9.30pm, RTÉ2
This is the feature-length pilot for a drama that's been running for three seasons on US pay channel Paramount Network.
The cast includes Kevin Costner, Luke Grimes and Kelly Reilly, with Costner starring as John Dutton, a farmer whose family controls the largest contiguous ranch in the United States.
He tries to protect his Montana ranch from land developers, an Indian reservation and America's first national park.
It promises to be an intense study of a violent world far from media scrutiny, where land grabs earn developers billions, and politicians are bought and sold by the world's largest oil, natural gas, and lumber corporations.
Don't expect another Justified, that's all.
Don't Miss
I May Destroy You, 10.45pm, BBC One
This BBC/HBO drama from Michaela Coel has been - by some distance - the best new TV show I've seen this year. It's not an easy watch, though.
In tonight's episode, after Simon inadvertently drops a bomb on Arabella, she heads to her mum's birthday dinner, where painful, long-forgotten memories bubble to the surface.
Kwame's no-strings-attached hook-up bender leads him to Tyrone, a stranger in search of a different kind of connection.
Betty, 9.35pm, Sky Comedy
We're up to episode five of HBO's look at life as a girl skateboarder in New York. It's a real grower.
Kirt turns to alternative medicine to heal her friendships, while the rest of the crew has relationship issues of their own. Indigo goes to desperate lengths to make some money.
New or Returning Shows
Wig, 9.00pm, Sky Documentaries
More HBO, this time a colourful film exploring the history and influence of Wigstock, the annual drag festival that showcases the personalities and talent that makes up the drag community.
Late one night in 1984, drag artist Lady Bunny and a few friends drunkenly wandered from the Pyramid Club in the East Village to Tompkins Square Park and staged an impromptu drag show.
This would soon become Wigstock, an annual drag bacchanal, which lasted until 2001. In 2018, Lady Bunny resurrected the festival, bringing together legendary queens with some of the new children of drag, creating one of the largest drag performances ever staged.
Black Nurses: the Women Who Saved the NHS, 9.00pm, BBC Four
This is the story of the thousands of Caribbean and African women who answered the call 70 years ago to come to the UK and help build the National Health Service.
Told by the women themselves, the documentary reveals the price they paid in leaving behind their families, and examines their struggle to overcome racism and their fight for career progression.
The Nolans Go Cruising, 10.00pm, Quest Red
This new series stars singing sisters Coleen, Linda, Maureen and Anne Nolan, as they cruise around the Mediterranean together on a luxury ship.
The holiday kicks off as the ladies trade Blackpool for Genoa. They discuss dating again after bereavement, sex post-40 and changing careers after life in pop music.
How's Your Head, Hun? 00.15am, BBC One
Like the rest of us, Michelle Visage (below) is on lockdown, but that hasn't stopped her from throwing open the doors of her family home, enlisting her husband as a cameraman and inviting you into her family life and into her head.
Jade from Little Mix is on speed dial, and they aren't letting a pandemic get in the way of a little girl talk.
Fashion guru and fellow Strictly friend Susannah Constantine weighs in on the great grey hair debate, and as a woman who hasn't washed her hair for six weeks, her advice may surprise you.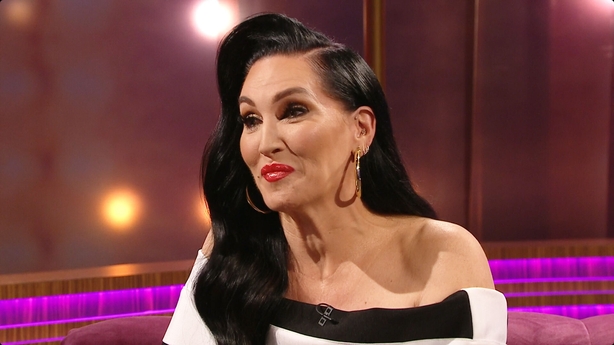 Pavlopetri - The City Beneath the Waves, 8.00pm, BBC Four
Archaeologists use submersible robots and computer simulations to investigate the submerged city of Pavlopetri, which lies off the southern coast of the Greek mainland.
Originally rediscovered in 1967, it is believed to be the oldest underwater city in the world.
Philip Glenister narrates this documentary following Jon Henderson of the University of Nottingham as he leads a team of experts hoping to discover what life was like 3,500 years ago.
Ending Today
The Choir: Singing for Britain, 9.00pm, BBC Two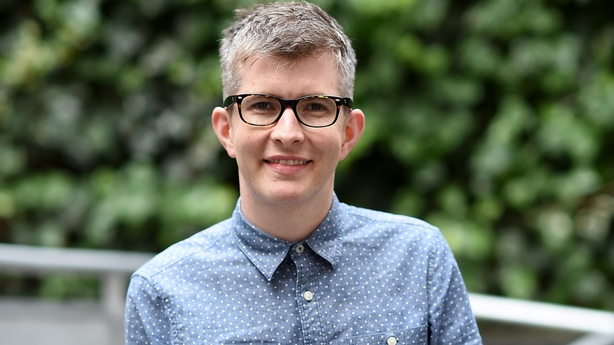 Gareth Malone (above) gets people from all walks of life from across the UK to perform a specially-composed song.
The final episode features some of the most vulnerable people, who have contributed to the project while self-shielding, and discovers their personal stories of finding hope during isolation.
Wildest Survival, 7.30pm, RTÉ2
Here's the how and why animals fight, either against other species or their own. Featuring footage of animals protecting their young and territory or battling predators.
Click here for full TV listings