David Schwimmer has said the Friends reunion will be a ''really meaningful experience'' and admits he can't wait to get back on the "actual set" of the popular sitcom.
The 53-year-old actor, who played Ross Geller on the much-loved series, said he is looking forward to reuniting with co-stars Jennifer Aniston, Courteney Cox, Lisa Kudrow, Matt LeBlanc, and Matthew Perry for the one-off special.
Speaking to E! News, he said: ''I guess what I'm honestly most looking forward to is just being in the room with those other five actors. It's five, right? That was a joke.
''But being on the actual sounds stage on the actual set for the first time in 10 years, the set that we shot on for 10 years, that to me is going to be a really meaningful experience.''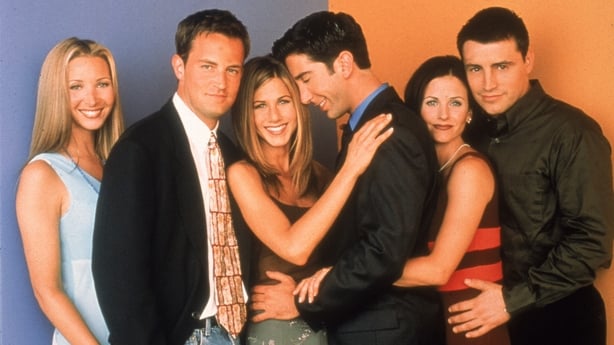 In April, the Friends cast offered fans a chance to join them at the filming of their reunion special in aid of the All-In Challenge to support the coronavirus relief effort.
The six stars offered one lucky fan - and five of their friends - the chance to visit the filming of the highly-anticipated reunion special in Los Angeles, as well as a VIP tour of Warner Bros studios.
The prize also includes a cup of coffee at Central Perk with Jennifer Aniston, Courteney Cox, Lisa Kudrow, Matthew Perry, Matt LeBlanc and David Schwimmer.