The Secret She Keeps lands on BBC One, Zoey Deutch's Buffaloed comes to Sky and NOW TV, Sue Barker presents some more Wimbledon magic, and there's an inspirational story in The Biggest Little Farm . . .
Pick of the Day
The Biggest Little Farm, 9.00pm, Sky Documentaries & NOW TV
This powerful and deeply personal documentary chronicles the eight-year quest of John and Molly Chester as they trade city living for 200 acres of barren farmland and a dream to harvest in harmony with nature.
Through dogged perseverance and embracing the opportunity provided by nature's conflicts, the Chester's unlock and uncover a biodiverse design for living that exists far beyond their farm, and its seasons.
Featuring breathtaking cinematography, captivating animals, and an urgent message to heed Mother Nature's call, this film provides us all a vital blueprint for better living and a healthier planet.
Don't Miss
Wimbledon: the Best of the Championship, 8.00pm, BBC Two
Despite there being no competition at Wimbledon this year, the Beeb are doing a great job of compensating with a series of related programming. Last Saturday's documentary about the great John McEnroe was an obvious highlight.
Tonight, Sue Barker presents from the All England club, where she is joined by Tim Henman (below) and Boris Becker in the studio, and by John McEnroe and Martina Navratilova via video link to look back on highlights of past tournaments.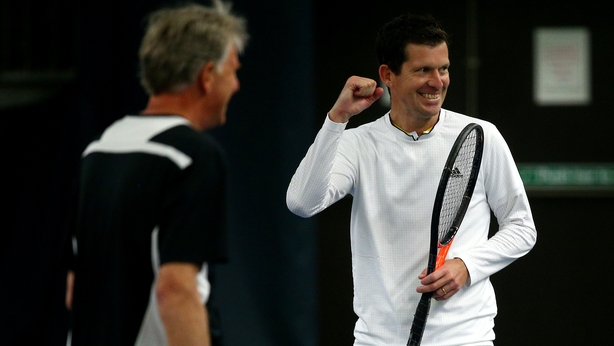 Love/Hate, 10.10pm, RTÉ One
Season two of the hugely popular crime drama opens one year on from the shooting and his failed quest for revenge, so gangland foot-soldier Darren Treacy is forced to turn to his former boss John Boy Power for help.
He's after running up a sizeable debt to loan shark Fran, who is now also threatening his sister Mary.
The kingpin makes it clear that his assistance will come at a hefty price - and Darren soon discovers his old colleague is far more dangerous than he used to be when he becomes embroiled in a drug deal with Fran.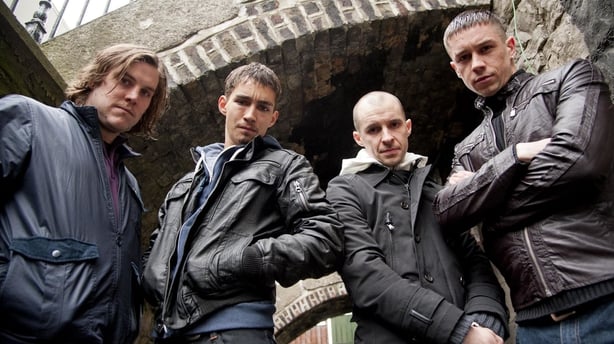 The Long Song, 10.00pm, BBC Four
This adaption of Andrea Levy's 2010 novel of the same name is a must-see for fans of period drama, especially if you missed it first time around on BBC One.
Tamara Lawrance, Hayley Atwell and Jack Lowden star in a story set in 19th-century Jamaica, where a strong-willed slave tries to survive at the Amity sugar cane plantation owned by her odious mistress, Caroline Mortimer.
The Christmas riots and the abolition of slavery turn the world of Amity upside down and throw July's destiny into question, but when order is restored and new overseer Robert Goodwin arrives, July and Caroline are both intrigued by his seemingly revolutionary plans to improve the plantation.
New or Returning Shows
The Secrets She Keeps, 9.00pm, BBC One
Already running on RTÉ - the penultimate episode goes out tomorrow night - here's another chance to catch this addictive Australian drama starring Downton Abbey's Laura Carmichael.
Meghan Shaughnessy is happily pregnant with her third child, husband Jack is less so, worried with money issues and stressed at work.
Agatha Fyfle (Carmichael) is also pregnant, but their two lives couldn't be more different. Both women have secrets, and their worlds are about to collide.
Pluto: Back from the Dead, 9.00pm, BBC Two
New discoveries from the edge of the solar system are transforming what is known about Pluto, thanks to the New Horizons space probe that took the first-ever close up images of the planet.
Pluto was once thought to be geologically dead, but the pictures revealed it to be an active world of stunning complexity, with mountains carved from ice, a nitrogen glacier that appeared to be moving and a recently active volcano, with data sent back lead some scientists to speculate that there may even be life on Pluto today.
Baby Chimp School: Miracles Can Happen, 8.00pm, RTÉ One
Documentary following life in a home for orphaned chimpanzees run by wildlife vet Jimmy Desmond and his wife Jenny.
The Desmonds started with just two rescued baby chimps, saved from the illegal pet trade, but now their home is bursting at the seams with 21 orphans to look after.
Their dream is to build them all a new sanctuary in the forest and, with help from friend and chimp specialist Ben Garrod, they teach the orphans the skills they would have learnt from their mothers in the wild.
Kevin's Grandest Design, 9.00pm, Channel 4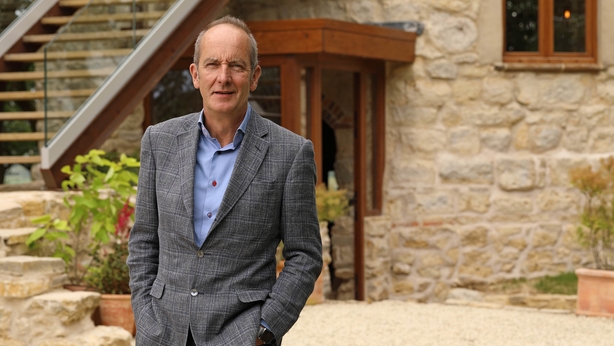 Kevin McCloud (above) reveals his top five properties from the show, revisiting the buildings and people who have most inspired him over the years.
From concrete-vaulted glass-fronted pavilions and heroic restoration projects, to handcrafted hobbit houses made of hedgerow, Kevin reflects on what it takes to build a truly great Grand Designs project.
New to Download
Buffaloed, Sky Cinema & NOW TV
Zoey Deutch stars in this late-capitalism satire as Peg Dahl, a young woman living in the upstate New York City of Buffalo, who's obsessed with making enough cash to escape her blue collar existence.
She's betting on her sharp mind - and even sharper mouth - to get her into an Ivy League university. But when an acceptance letter to the school of her dreams arrives, she quickly realises the impossibility of paying tuition.
One scalping scheme, stint in prison, and chance phone conversation with a debt collector later, Peg finds her calling in an ethically debatable industry.
Ending Today
Washington, 9.00pm, Sky History & NOW TV
This three-part documentary chips away at the bronzed and marbled image of George Washington, The United States of America's first President, and bring to life the man whose name is known to all, but whose epic story is understood by few.
Once the Revolution had been won, George Washington once again rose to the moment, becoming the inevitable, though reluctant, hero the young republic needed.
Washington built up the new United States while setting the country on a course that still dictates much of the American experience to this day.
Click here for full TV listings