Johnny Logan has teamed up with members of the Late Late Show House Band's Vintage Boombox project to record a cover of Cyndi Lauper's True Colors as a tribute to frontline workers.

The Vintage Boombox rework well-known songs in a Latin and Jazz style. During the lockdown they have made their own versions of Spandau Ballet's Gold, The Police's Roxanne and the Bond theme Diamonds Are Forever, originally sung by Shirley Bassey.
Logan told Miriam O'Callaghan on Sunday with Miriam on RTÉ Radio 1 that when the Late Late Show House Band's Ray McCann and Cormac Moore contacted him about the cover he was only too eager to take part.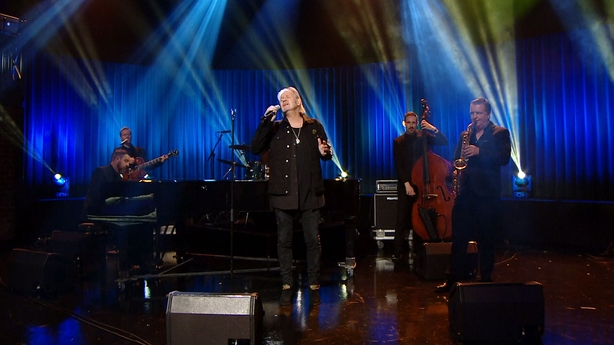 "In this particular time of our lives, I said, 'Anything that I can do that will just lift people's spirits...'" he explained. "The two guys play in the Late Late band, you know - Ray and Cormac. They've always been so kind to me, Ryan [Tubridy] and all the people there. So the opportunity to pay them back a little bit, pay the boys back as well, was something that I couldn't miss."
When the host said that Logan had made the song his own, he laughed as he explained how quickly the track had come together from his current base in Munich.
"The only way that I could record it, because the lads wanted a video as well, was I called a friend of mine Paul Daly, who owns the pubs in the centre of Munich," he recounted. "I went in and his mandolin player Paul Solecki has a sound system. He recorded my voice while I sang to the backing track and Paul videoed me singing it at the time. It was done in two takes.
"So I was more concerned with trying to get the melody right and get the timing right with the rhythm of the Bossa nova thing than focus on [making the song my own]. Normally you'd have a couple of hours in the studio, or an hour to play around with things, so you just had to get it right immediately. I think the song itself, the groove, kind of dictated very much how you should sing it."
Signing off, Logan added that he is looking forward to getting back home - and getting back on the road with his band.