Former champion boxer Mike Tyson has revealed that he forgot that he was due to film scenes for The Hangover due to to his excessive alcohol and drug use.
The revelations come in In a podcast conversation with self-help guru Tony Robbins, as reported by Complex. The 2009 comedy, the first of a trio of box office successes in the franchise, starred Zach Galifianakis, Bradley Cooper, and Ed Helms. Tyson met the cast in unusual circumstances the day before he was to be on set.
"I met the guys in a club, they were in the VIP section and I said, 'This is where I normally sit, nobody's normally here,'" he explained. "So I went in there, I'm checking these guys to see what they're doing in my section. It was Zach, the other guy, and he said, 'We're going to be in a movie with you,' and I said, 'Yeah? When?' And he said, 'Tomorrow.' "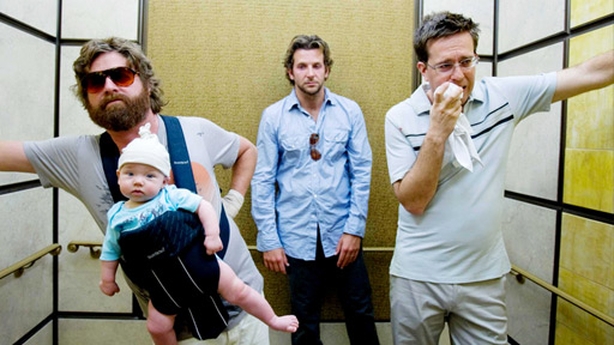 Addiction had made Tyson forget the next day's filming assignment. "I didn't know as I was drinking and smoking back then, doing drugs so I didn't know I was involved in the movie," he added. "So eventually I had to go and do the movie and it was a success."
In 2012, Tyson told Yahoo Sports that he was on cocaine at the time of filming. "I was a mess," he said. "I was overweight. I was a pig, high on cocaine."
In a 2016 interview with Rolling Stone, the former boxer said he was a manic depressive, who was suffering from persecution and depression. What had been deemed sexist and homophobic remarks had recently led to a petition to remove his name from the BBC's Sports Personality of the Year series of accolades.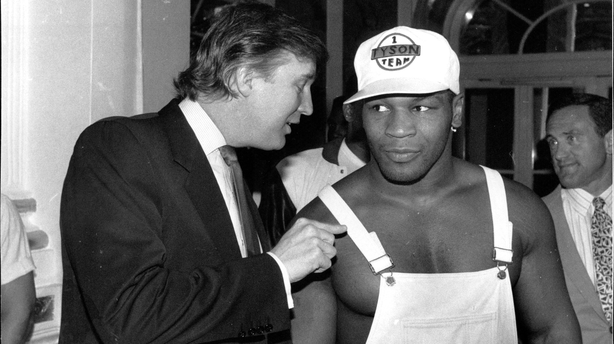 "I'm going through a lot of personal demons, trying to shake them off," he said at the time, adding that he had been sober for three days. "This has got nothing to do with my fighting - what I'm going through right now is my personal life."
Tyson smokes marijuana regularly at his 40-acre Tyson Ranch ranch in California. As outlined n his Hotboxin' podcast in August 2019 his plan was to develop a resort destination for growers and consumers of marijuana with a business partner.
A biopic on the life of Tyson, starring Jamie Foxx, is in pre-production. "It's a definitive yes," the actor said of the new movie.
"Doing biographies is a tough thing. Sometimes it takes 20 years to get them done, but we officially got the real ball rolling."