Socially Distant sees top Irish comedy actors play out a pandemic birthday party, there's a couple of cracking tennis documentaries, Billie Eilish storms Austin City Limits, while the Kemp brothers swap Spandau Ballet for a spot of spoofery . . .
Pick of the Day
Socially Distant, 10.35pm, RTÉ One
This pandemic comedy, written and directed by James Cotter, is the story of a dysfunctional family trying to arrange a surprise birthday party during the onset of the coronavirus crisis.
Starring Dermot Whelan, Oliver Callan, Mary McEvoy, Eric Lalor, Bernard Casey, Camille Lucy Ross and Karen Kelly, it's obviously top-heavy with talent.
Made in April, at the height of lockdown, the show was made in a uniquely challenging environment, with actors not just having to learn lines, but stand-in for an entire film crew.
Working remotely, they became all-in-one cinematographers, sound ops and stylists – following storyboards as they filmed, and sending takes via WhatsApp to the director/writer, James Cotter.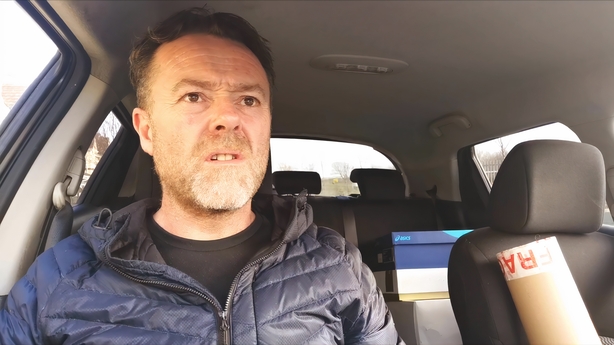 Don't Miss
Arthur Ashe: More than a Champion, 3.55pm, BBC One
This year marks the 45th anniversary of tennis legend Arthur Ashe lifting the Wimbledon men's singles title.
Here, Ashe's story is told poignantly by his brother Johnnie, along with friends Stan Smith, Donald Dell and rivals such as Ilie Nastase.
His life spanned America's Civil Rights struggle, the ending of South Africa's system of apartheid and Arthur's creating an awareness of the disease that would eventually kill him - AIDS.
Serena Williams, Martina Navratilova, John McEnroe and Andy Murray all explain Arthur's legacy and their own personal debt to the man.
Just Call Me Martina, 11.40pm, BBC One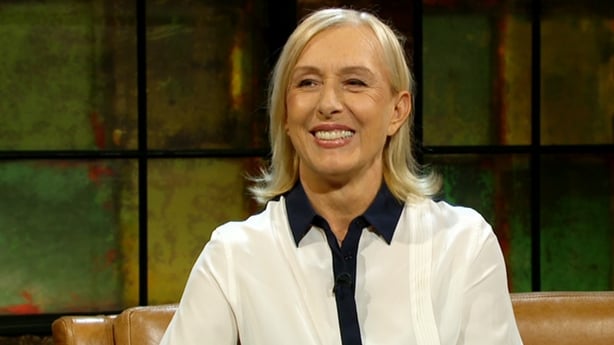 More tennis! Well, it is what should have been Wimbledon fortnight.
Sue Barker presents a documentary looking at the life and career of tennis legend Martina Navratilova.
They first met on the tennis tour in 1974, so Sue was there throughout the landmarks of Martina's life: defection, coming out and breaking records.
Martina takes Sue back to Revnice, her home in the Czech Republic, and allows the cameras to film her wedding in New York and their glamorous celebrations in Miami.
Austin City Limits: Billlie Eilish, 9.00pm, Sky Arts & NOW TV
Following last night's stunning live show from Beyonce, Sky Arts start a series of performances from Austin City Limits, the longest-running music series in American television history.
Showcasing popular music legends and innovators from every genre of the industry, they kick things off with the musical prodigy that is Billie Eilish.
New or Returning Shows
Alex Brooker: Disability and Me, 9.00pm, BBC Two
The Last Leg presenter (below, right) confronts what disability really means today.
Alex is reunited with a childhood friend who has spina bifida, who challenges him to consider the impact of making jokes about his own disability.
He also pays a visit to a bespoke disability helpline, meets members of Arsenal's disabled supporters club, and talks to Paralympic swimmer Susie Rodgers about her life.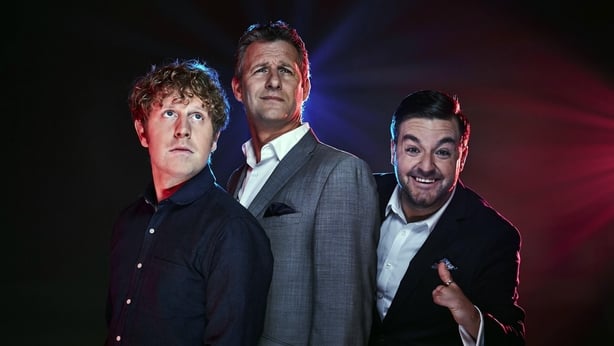 The Kemps: All True, 10.00pm, BBC Two
Spoof documentary, starring Gary and Martin Kemp as themselves, following the brothers as they launch new careers in the wake of Spandau Ballet's 40th anniversary celebrations.
While Martin tries to get a sci-fi movie franchise off the ground, Gary has a new brand of vegan meat substitute to promote.
This will be either superb or absolute rubbish. That's the nature of these things. It looks promising . . .
Animal Babies: First Year on Earth, 7.55pm, RTÉ2
Cameras follow six baby animals as they learn the basic skills needed to face the challenges of surviving their first year on Earth.
In Kenya, new-born elephant calf Safina learns how to keep up with her fast moving herd, and in Sri Lanka, one-week-old Jazir has to quickly learn the ropes of a primate society.
At the edge of the Arctic, five-week-old fox cubs must learn to hunt before their siblings beat them to limited food, and in Uganda, an eight-week-old mountain gorilla adapts to forest life.
Formula 1: Austrian Grand Prix, 2.00pm, Sky Sports F1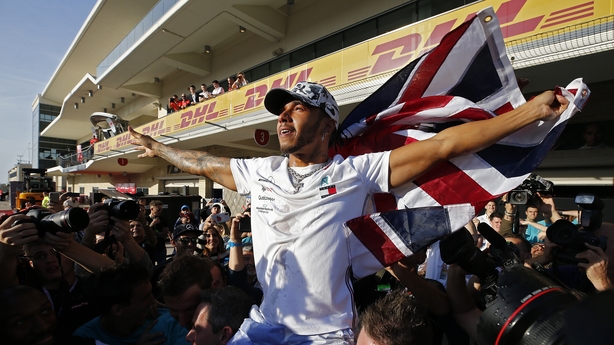 It's been a long time coming, but the lights finally go out on the 2020 Formula 1 World Championship this week as the Austrian Grand Prix takes place at the Red Bull Ring.
In terms of form, this track has been Max Verstappen's house in recent years, with him taking first place for Red Bull for the last two years running.
Reigning champion Lewis Hamilton (above) is looking to tie Michael Schumacher's record number of world championships this season with a seventh win but has not seen a podium finish in Austria since his win back in 2016.
Will this prove to be an inauspicious start for his campaign, or can he break the jinx?
Highlights are on at 6.30pm on Channel 4 if the entire race is too much for you.
Hustle, 10.00pm, Vice
John Henry works with Ashley from Trade Street Jams to turn her small, artisanal jam business into a profitable company with enough revenue to allow her to quit her day job.
Bear: Koala Hero, 9.00pm, Sky Nature & NOW TV
Presenter, blogger and wildlife activist Tyson Mayr follows the amazing work of koala detection dog 'Bear' and his team as they rescue and rehabilitate injured koalas from burnt-out bushland in southern Queensland and beyond.
During the summer of 2020, the Australian bush fires burnt through an area the size of England and Wales combined.
More than a billion wild animals perished. This is a story of courage in the face of fire, survival in the face of devastation and hope rising from the ashes.
Click here for full TV listings