The Beatles might have reunited for a 1975 tour if they hadn't been put off by the proposed opening act - a man wrestling with an 18-foot Great White shark.
Speaking to Washington radio station WTOP, the band's drummer, Ringo Starr said, "We did talk one time. There was a crazy offer out there."
Starr, who is about to preside over his star-studded 80th birthday celebrations on July 7, recalled the £50 million deal, which was offered to the legendary outfit to reform in 1975.
The four Liverpudlians briefly considered the offer from producer Bill Sargent, according to Ringo. "We called each other to see what we thought. We decided not to do it because the opening act was a guy biting a shark. So we thought no."
The Beatles disbanded in 1970, following the recording of the immortal Abbey Road album the previous year. Starr added that he often felt a reunion could not be ruled out.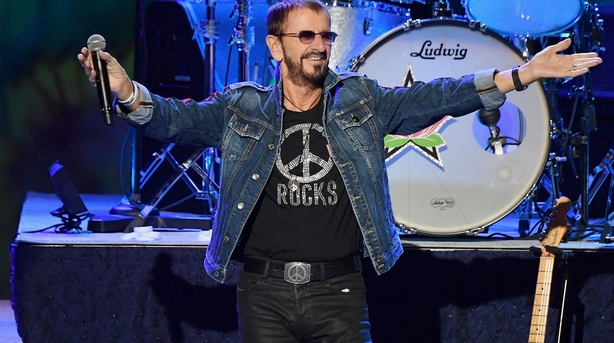 "If John and George had not died there was surely a possibility of that. Paul and I are still on the road. John would have still been on the road. I don't know about George. We'd still be doing what we love to do. Maybe separately, maybe together. Nobody knows.
"When we finished Abbey Road I did not walk away thinking that's the last album. I thought 'we'll be back in how many months and we'll do another.' Between times we did actually break. No one went away thinking 'That's it'.
"I didn't leave the studio thinking that will be the last record we'd ever make. I never thought that. I didn't think it would be the last time we'd ever tour together either."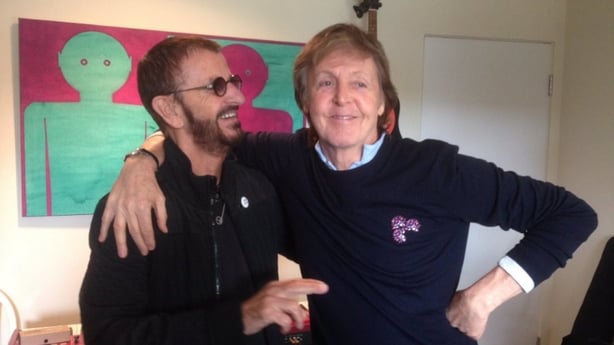 Lennon was shot dead at the age of 40 in New York in 1980 by obsessed fan, Mark Chapman. Harrison passed away from cancer in 2001, aged 58.
Starr is still great friends with McCartney and they often socialise together in Los Angeles. The drummer talked of the pain he still feels over losing his two other "brothers," Harrison and Lennon. 
The Yellow Submarine singer and his 73-year old wife Barbara Bach have been quarantined at home in Beverly Hills for the past three months. Tour plans and a visit by his three sons and grandchildren from England for a birthday party have been postponed.
Ringo has no issues with drink and drugs any more. "I look after myself," he told WTOP. "I work out. I watch what I eat - blueberries in the morning, broccoli at night. I have energy.
"I'm blessed every time I sit behind the drums. That was my dream when I was 13, to play drums, with good players.
"And I ended up with the best players on the planet. And I'm still playing with really cool players now."