Neil Young has again condemned Donald Trump after the US President used three of the music veteran's songs at his controversial Mount Rushmore event on Friday night.
Young, who has long championed the rights and criticised the treatment of Native Americans, has also said he "stands in solidarity" with Lakota Sioux, who have claimed the land around the iconic presidential monument as their own.
Mount Rushmore lies on Dakota territory in the US that was unceded in treaties in the Black Hills from 1851 and 1868.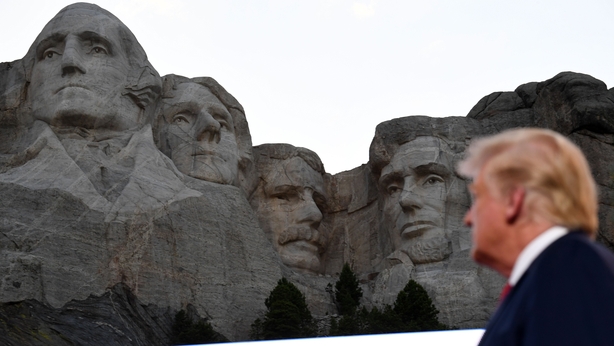 Following protests and the arrest of Native Americans, Trump took to the podium for the Independence Day event and used Young's songs Rockin' in the Free World and Like a Hurricane.
In a tweet posted from Neil Young's Archives, the singer said, "This is NOT ok with me…" alongside footage from the event.
In a follow-up post, he added: "I stand in solidarity with the Lakota Sioux & this is NOT ok with me."
Young, who recently released his archive album Homegrown, has yet to comment on Trump's use of his song Cowgirl in the Sand.
The artist, who holds dual American and Canadian citizenship, has spent his career addressing political issues and has previously excoriated Trump, most memorably in an open letter published last February in which he called the US President a "disgrace to my country".
Actress Mia Farrow has also repeated her disgust with Trump. In a tweet posted in the early hours of Saturday morning, she said: "Frank Sinatra would have loathed Donald Trump."