There's a concert by Beyoncé, some cracking documentaries, a trip down memory lane with Dustin the turkey, Dawn French is back with Little Big Shots - and there's the finale of Alan Carr's Epic Gameshow . . .
Pick of the Day
Beyoncé: I Am - World Tour, 9.00pm, Sky Arts
Certainly one of the greatest talents of her and pretty much anybody else's lifetime, R&B royalty Beyoncé performs hits from her album I Am - Sasha Fierce in concert.
This extraordinary concert takes you on her world tour and gives you a rare glimpse into the dynamic and personal world of this remarkable woman.
The tour ran from March 2009 to February 2010 and consisted of 108 shows in total, visiting the Americas, Europe, Asia, Africa, and Australia.
Preparations for the shows began eight months prior to the beginning of the tour with twelve-hour rehearsals for two months. Knowles described the shows as her best and most theatrical from all of her tours.
Worth watching just for this:
Don't Miss
Dustin - Twenty Years a Pluckin', 8.15pm, RTÉ One
After his turn on last week's RTÉ Does Comic Relief, here's a timely repeat of the documentary celebrating 20 years of Dustin the Turkey, featuring contributions by Bob Geldof, Gay Byrne, Ray D'Arcy, Nicky Byrne, Louis Walsh, Zig 'n' Zag, Amanda Byram and Marty Whelan.
Band of Brothers, 9.00pm, Sky Atlantic
Here's an absolute treat. Prestige television doesn't come much better than this.
Tom Hanks and Steven Spielberg's superlative drama recounting the Second World War actions of crack US paratroop unit Easy Company, whose daring exploits made them American heroes.
David Schwimmer and Damian Lewis star as the saga begins in 1942 with a group of volunteers who begin regimental training under the harsh leadership of Captain Sobel.
Followed at 10.25pm by episode two.
Ed Sheeran: Austin City Limits, 7.45pm, Sky Arts
The much-loved singer-songwriter takes to the stage, performing a selection of his many hits including Shape of You and Thinking Out Loud.
Sheeran shines in a ten-song tour de force, opening with the soaring anthem Castle on the Hill, from his Divide album.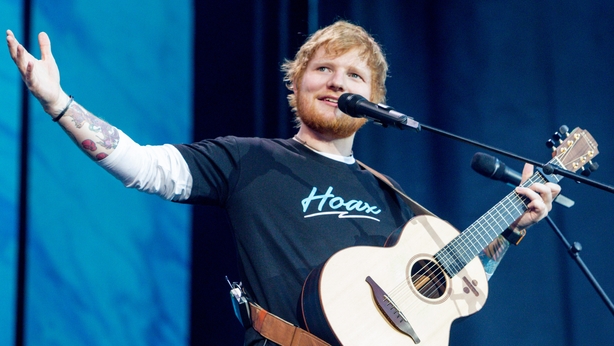 New or Returning Shows
Little Big Shots, 6.00pm, Virgin Media One
Cynics beware! Dawn French returns to host a variety show featuring some of the world's most talented children, including the TNT Boys, a trio of young singers, and a youngster and his dog who demonstrate a spectacular display of canine agility.
On the Record, 9.00pm, Sky Documentaries
The powerful and haunting story of music executive Drew Dixon her decision to become one of the first women of colour, in the wake of #MeToo, to come forward and publicly name hip-hop mogul Russell Simmons of sexual assault.
Chronicling not only Dixon's story but that of several other accusers, this premiered at the Sundance Film Festival to critical acclaim and a standing ovation.
Washington, 9.00pm, Sky History
This three-part documentary chips away at the bronzed and marbled image of America's first President, George Washington.
Washington has been called the Father of His Country for his leadership in the formative days of the new United States of America.
It also brings to life the man whose name is known to all Americans and to many millions around the world, but whose epic story is understood by few.
Narrated by Emmy-award winning actor Jeff Daniels and executive produced by Piltzer Prize-winning author Doris Kearns Goodwin.
How to Build British: Bentley, 8.15pm, Channel 4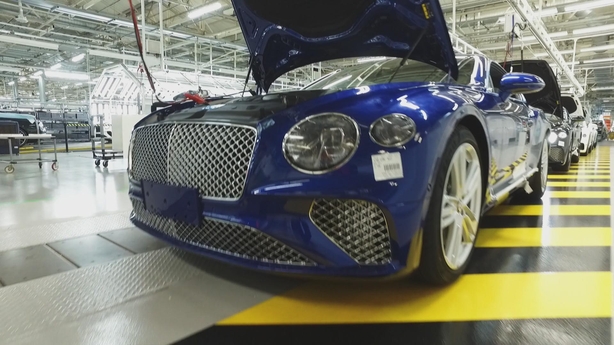 This documentary charts the step-by-step process of the construction of impressive vehicles, beginning by following the making of a new £170,000 Continental GT in the Bentley factory.
From the design teams to the craftsmen in the wood shop, this is the definitive guide of how to build a motor car.
Oh, and don't bother trying this at home.
Keith Haring: Street Art Boy, 9.15pm, BBC Two
International art sensation Keith Haring blazed a trail through the art scene of 1980s New York and revolutionised the worlds of pop culture and fine art.
When he was diagnosed with Aids in 1989, he asked writer John Gruen to write his biography, and the subsequent audio interviews form the basis of this profile.
They are combined with archive footage and contributions from friends, critics and contemporaries, telling the artist's life story.
Here's a great introduction to his art:
Ending Today
Alan Carr's Epic Gameshow, 8.30pm, Virgin Media One
The comedian concludes his run of revivals of classic gameshows with a round of Bullseye, which originally ran from 1982 until 1995, with Jim Bowen hosting throughout its run.
Four plucky pairs of contestants take on the dart boards and questions to get the chance to play the all-new epic endgame and win a hoard of prizes - which may include the original show's infamous speedboat.
Click here for full TV listings