Socially Distant is a lockdown comedy on RTÉ One this Sunday. Here, John Byrne talks to writer/director James Cotter about putting a TV show together under such trying circumstances.
As the easing of lockdown has shown, things have changed considerably in the world, and much of what we took for granted is - for the foreseeable future - gone.
Now imagine being involved in film or TV, and trying to work around the restrictions still necessary to minimise the spread of Covid-19. It's a far from ideal situation.
But, as anyone who's ever been involved in filming a TV show or movie will tell you, that's pretty much par for the course. It's another obstacle to overcome. It's just a new and pretty formidable one.
BBC soap EastEnders is back filming again, and apparently trying every trick in the book to make Albert Square both compliant and watchable.
The Beeb has also filmed and broadcast Alan Bennett's Talking Heads 2020, a reworking of the series of monologues aired back in 1998, and Staged, with David Tennant and Michael Sheen.
ITV has also contributed to the made-in-lockdown movement with Isolation Stories, which included Sheridan Smith in its cast.
You could throw in RTÉ Does Comic Relief as an example, but in terms of scripted shows, Sunday's Socially Distant on RTÉ One has the privilege and/or burden of being the first on Irish TV.
Starring Dermot Whelan, Oliver Callan, Mary McEvoy, Eric Lalor, Bernard Casey, Camille Lucy Ross and Karen Kelly, it's a comedy that tells the story of a dysfunctional family trying to arrange a surprise birthday party during the onset of the coronavirus crisis.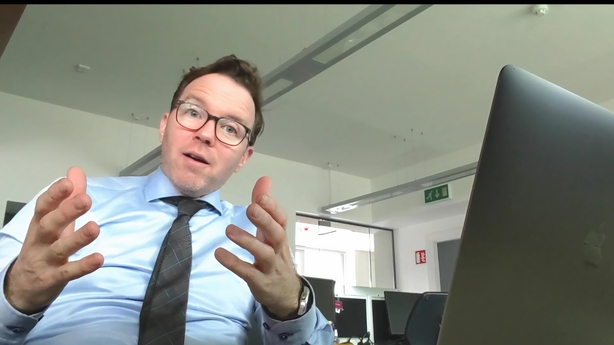 Made in April, at the height of lockdown, the show was made in a uniquely challenging environment, with actors not just having to learn lines, but stand-in for an entire film crew.
Working remotely, they became all-in-one cinematographers, sound ops and stylists – following storyboards as they filmed, and sending takes via WhatsApp to the director. Given social distancing restrictions, many of the actors never even met.
Written and directed by James Cotter, whose impressive CV includes The Republic of Telly, The Fear, Callan's Kicks, a well as various Rubberbandits projects, this is very much his baby.
Who better to talk to about it, eh?
(John Byrne) Hi James. Can you explain the genesis of Socially Distant?
(James Cotter) When lockdown first started, every paper I opened and every radio show I heard was filled, rightly, with catastrophe and bad news.
But when I looked around me in the real world, I saw people being sound, and really doing their best - not just to follow the rules, but to help each other.
I was initially worried about my Mum, who lives in rural Kerry, Moyvane, 200 miles from me, and was cocooning. But the whole community rallied around to look after her, getting here whatever she needed. It was the same story all around the country.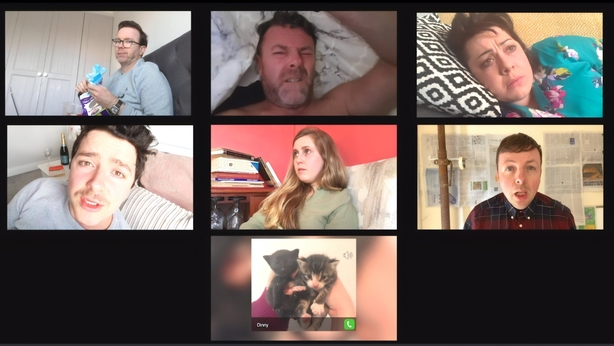 So, I wanted to tell a story about the great way, after a little wobble, people were reacting to this unprecedented event.
I had the idea that it could be about a dysfunctional family who don't have much time for each other, trying to arrange a party as the country shuts down. I thought of the actors I know who'd be funny enough to pull it off, and I basically started writing.
I knew if I stopped to think about how difficult it would be to make, that I'd give up, so I just wrote like mad. The whole script came together in about 24 hours, and I started sending it to the actors the next day.
Tell us a bit about the characters in Socially Distant . . .
The show is about an extended family trying to arrange a birthday party for their Auntie Brid (Mary McEvoy). I wanted characters in the kind of jobs that were affected by the lockdown, so we've teachers, delivery drivers, coffee shop workers, and people who were laid off when the crisis struck.
And they are from all over Ireland - North Dublin (Eric Lalor), South Dublin (Bernard Casey), Westmeath (Mary McEvoy), Limerick (Dermot Whelan) and Oliver plays two different characters - from either ends of the country - Donegal and Listowel!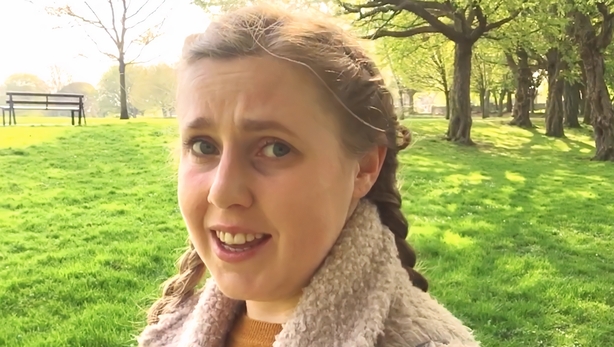 Was it difficult assembling the cast given the circumstances?
Making Republic of Telly, Callan's Kicks and other comedies means I'm lucky enough to know some great comic actors. And when I wrote the show - I wrote with them in mind.
In the first draft of the script, Dermot Whelan's character is called Dermot, Mary McEvoy's is called Mary etc. Luckily, when I called them, they didn't just hang up!
It was a really tough gig for them - not just performing, but doing the camera, sound, props - doing everything a whole crew would do.
The actress who plays Laura, Karen Kelly, had to make her kitchen look like a coffeeshop, and have arguments with 'customers' who weren't there.
There's a scene where Eric Lalor's character goes out to in Temple Bar the night before the pubs shut, so Eric had to somehow turn a corner of his house into a fake nightclub - disco lights and all! He had his son dancing behind him to make it look real!
There's even a scene where Eric had to deliver a birthday cake to Mary McEvoy's character, Brid. But she lives in rural Westmeath and he's in Dublin. So we ended shooting the same scene in completely different counties and putting it together in the edit.
And they had no other actors to bounce off, which is so important in comedy. Instead they were sending me every take via Whatsapp, so I could give them feedback.
They were brilliant.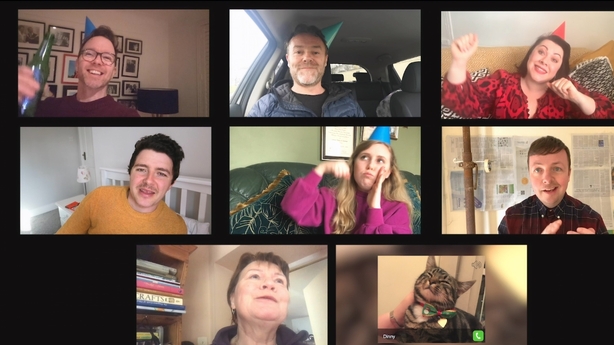 Sounds like it was a bit of a logistical nightmare for you, to be honest . . .
Making it was very intense, because there was no production team. I was running around trying to do everything.
As the shops were shutting, when everyone else was panic buying toilet roll and disinfectant, I was racing around buying birthday cakes, party hats and selfie sticks!
I'm sure people thought I was mad.
Social distancing is pretty much here to say - how do you think it will impact on TV and film-making?
A show like Socially Distant gets around the difficulties of filming, because it's about the crisis, so those limitations are a natural part of our world, but trying to make a film that is just about normal, everyday life pre-pandemic is a real challenge.
TV and film, especially drama and comedy, rely on people being close together. It's difficult to create a sense of intimacy on screen when people are six feet away from each other.
Large productions will do a lot more work with greenscreen and other methods of cheating, but I think how we tell stories will really be affected until we see a vaccine.
Socially Distant is on RTÉ One this Sunday July 5 at 10.35pm