Tonight there's a Supervet special featuring the work of our own Noel Fitzpatrick, The Directors returns with a look at the career of Francis Ford Coppola, while Hillary and You Are What You Wear are among several shows coming to an end . . .
Pick of the Day
The Supervet: Puppy Special, 8.00pm, Channel 4
Six years ago, Channel 4 started broadcasting the work of Professor Noel Fitzpatrick, the Irish vet surgeon who uses hi-tech solutions to save animals' lives.
This documentary looks back at some of his most memorable cases and catches up with the animals at the heart of the stories.
Up first are puppies, including four-month-old West Highland terrier Rodney, who had been born without back feet, bulldog puppy Chica, who required urgent surgery to repair a serious elbow fracture, and Rottweiler puppy Elvis, who was given a unique spinal implant developed by Noel.
Here's something to keep you going:
Don't Miss
How to Get Away with Murder, 10.00pm, Sky Witness & NOW TV
The final season of this Shonda Rhimes' drama starring the wonderful Viola Davis as corpse-magnet Annalise Keating is an enjoyable romp so far.
Tonight, during therapy, a young Annalise is forced to acknowledge a very emotional and pivotal reality that makes her admit a hard truth.
Meanwhile, a brutally beaten Frank returns home with a secret to share about Laurel's disappearance.
Elsewhere in an attempt to get to know her father, Michaela accepts an offer to work alongside him but quickly learns that it's not all that it's cracked up to be.
New or Returning Shows
The Directors, 9.00pm, Sky Arts & NOW TV
This series should be on the 'must-watch' list of anyone interested in movies.
The Directors returns to Sky Arts for its fifth season, beginning with an examination of the career of Francis Ford Coppola (below).
Perhaps best known for his cinematic masterpiece The Godfather and its two sequels, Coppola is also familiar to cinema-goers for the likes of his dark adaptation of Bram Stoker's Dracula and the children's film Jack starring Robin Williams.
He has also courted controversy as of late with his criticism of the modern Hollywood blockbuster, in particular the dominant superhero genre.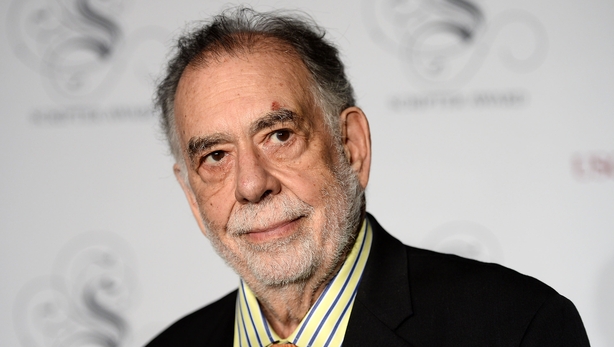 New to Download
Warrior Nun, Netflix
This is an American fantasy drama web television series created by Simon Barry, and based on the comic book character Warrior Nun Areala by Ben Dunn.
After waking up in a morgue, an orphaned 19-year-old woman discovers she now possesses superpowers as the chosen Halo-Bearer for a secret sect of demon-hunting nuns.
She discovers she is now part of an ancient order that has been tasked with fighting demons on Earth, and powerful forces representing both Heaven and Hell want to find and control her.
Thiago Ventura: POKAS, Netflix
In what promises to be a rollicking special, Thiago Ventura jokes about life in the hood, politics and more, explaining how actions speak louder than words.
Ending Today
Hillary, 9.00pm, Sky Documentaries & NOW TV
It's the fourth and final episode of this look back at the life (so far - of course!) of Hillary Rodham Clinton, former First Lady of the US and the one who lost out to Donal Trump in the race for the White House in 2016.
After two terms as First Lady, Hillary steps out on her own as candidate for office. This episode follows the leaps forward and setbacks on her path from Senator to becoming a US Presidential nominee, and the final days in that 2016 election.
The School That Tried to End Racism, 9.00pm, Channel 4
Second of the two-part documentary about a pioneering British school giving 11 and 12-year-old pupils a series of activities designed to uncover and eradicate hidden racial biases.
The students explore the notion of white privilege. A 12-year-old white British student is shocked to hear her black classmates' experiences of racism, while an 11-year-old girl is keen to create an Asian and bi-racial work group.
At the end of the course, the pupils are tested again for racial bias, to see if anything has changed.
You Are What You Wear, 8.00pm, BBC One
Rylan Clark-Neal (below) declares his department store open for another day of super styling as he welcomes four very different customers looking to solve their fashion faux pas and wardrobe woes.
This week he meets the husband-and-wife slimmer of the year champions who are looking for winning outfits for a glitzy gold-themed ball, while 24-year-old Grace from Bournemouth is looking for a Baroness Brady-inspired wardrobe for her new high flying job.
There's also Jill, a 56-year-old, young-at-heart raver who is looking for a style she can throw some serious shapes in, and Mel from Doncaster swaps her all-weather obsession with flip flops and leggings for a sophisticated new look with emotional results.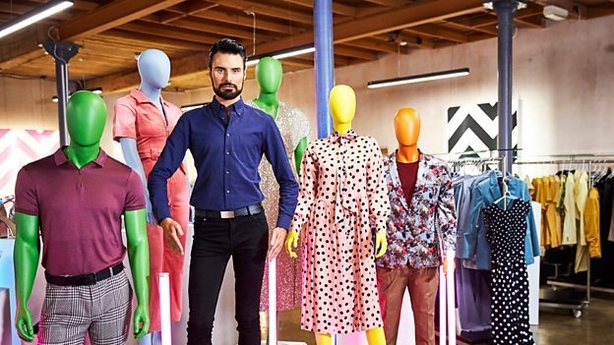 The First Team, 9.30pm, BBC Two
The quite unfunny football comedy comes to an end as Chris Booth's methods are bringing results for the team - but that doesn't stop Petey plotting to bring an end to his run of success.
Jack gets a girlfriend and plans a special party with a romantic surprise, Mattie tries to protect Chris from a shocking revelation and Benji has had enough of his social media manager and decides to fire him.
Harley Quinn, 10.00pm, E4
Here are the final two episodes of the first season of this cracking (and most definitely for adult eyes and ears) animated version of Harley Quinn (voiced by Kaley Cuoco), the Joker's now former girlfriend.
First up, Harley thinks the Legion of Doom is behind Ivy's capture and the tree monsters currently ravaging Gotham. But it could be a trap.
Then, in what should be a grandstand finale, and with everything to play for, Harley faces her final showdown with the Joker.
Click here for full TV listings