Controversial and provocative as ever, Dustin the Turkey has channeled Shakespeare, Robert De Niro, and The Undertones in an impromptu audition for hit Channel 4 comedy The Derry Girls.
The superstar turkey caused global uproar last week when he offended American One Direction fans with his hilarious treatment of Niall Horan during RTÉ Does Comic Relief - and now he's struck gold again and displayed great acting chops as he angles for a part on the anarchic sitcom. 
Here's an exclusive look at my audition for Derry Girls. I know I've nailed it but I'll leave it to @LisaMMcGee to officially announce I've been cast. #Grateful #BAFTAS @Channel4 @BAFTA pic.twitter.com/6TB702WvU2

— Dustin The Turkey (@DustinOfficial) July 1, 2020
Under the watchful eye of a portrait of Muppet Show greats Waldorf and Statler, Dustin can be seen quoting a flurry of famous lines from movies such as The Shawshank Redemption, Gone Wind the Wind, Police Academy 7 and, perhaps more suitably, a snatch of Derry band The Undertones song My Perfect Cousin.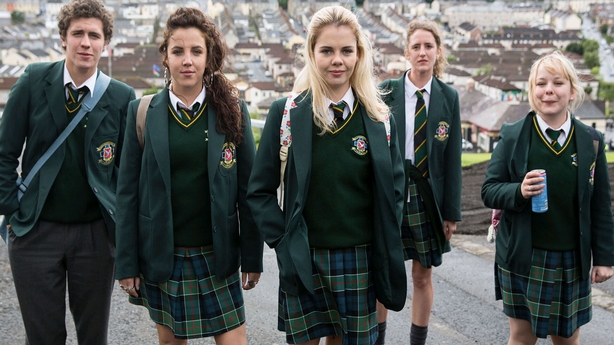 He may not even try to disguise his thick Sallynoggin accent but as usual Dustin is thinking big and has also included the hashtags #Bafta and #Channel4 in his twitter post in the hope of catching the eye of all the right people in the film and TV industry. 
He also appeals to Derry Girls creator Lisa McGee to consider him for a part in the third series of Derry Girls, which is sadly in limbo due to the coronavirus pandemic.