U2 X-Radio, a new round-the-clock digital station dedicated to the music of U2, will go on air for the first time today.
The North America station will launch on Wednesday at 3.00pm Eastern Time (8.00pm Irish time) on SiriusXM channel 32 in North America and is described as, "A complete immersion into the work and influences of the band,"
Everything aired on the station will be curated by the band and as well as songs from U2's forty-year plus career, U2 X-Radio will also feature famous fans, including Matthew McConaughey, talking about their favourite U2 songs and a weekly show in which frontman Bono will interview fellow musicians and artists.
The first week of the new station will include new shows and appearances from Bono, The Edge, Cait O'Riordan of The Pogues, DJ Paul Oakenfold, and special guests, including Chris Rock and Talking Heads frontman David Byrne.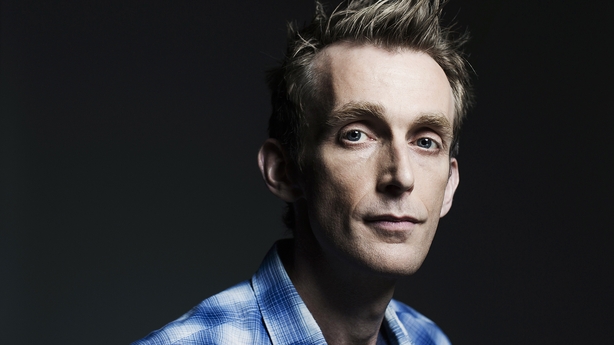 RTÉ broadcasters John Kelly and Dan Hegarty will also broadcast shows on the station.
The station will only be available to listeners in the US and Canada but plans for a global launch are being made and a monthly highlights show is also in the pipeline.
Speaking ahead of the launch, Bono said, "Radio introduced me to music so you could say that radio introduced me to my life.
"It has kept me company all my life. Music dared me to dream outside the four walls of my childhood bedroom… Radio Caroline, Radio Luxembourg, all my heroes, far away at sea, pirate radio rocking me to sleep… Radio is all around, it is air you can be on… revolutionary sounds coming down to meet me on the airwaves… Music is everything to me, I like to sing and I have been known to talk… This will be a bit of both… From the Northside of Dublin, this is the U2 group on the radio."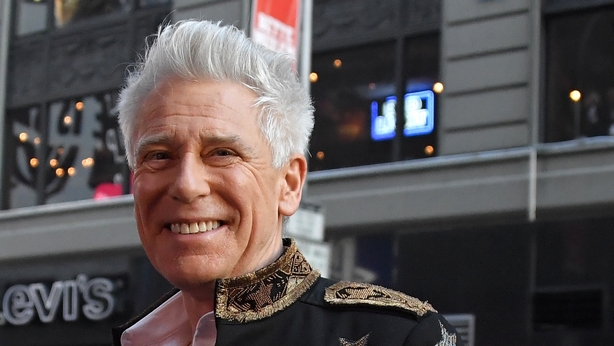 The Edge and Adam Clayton have also been speaking about launching the band's own radio station.
"Like most of the world, U2 find ourselves in a strange suspended moment," said The Edge. "We can't tour, we can't even really get in a room and record together. U2 X-Radio gives us a chance to stay connected with our audience in a new way - to speak directly from our homes to listeners across North America.
"We are coming up with ideas every day - new music, new guests, new subjects to talk about. U2 X-Radio gives us a unique opportunity to engage in a sort of trans-Atlantic town hall.
"Bono said yesterday, "Can you believe we have a radio station to play with?' Thanks to our friends at SiriusXM, U2 is going to be on the air and in your ears as much as you want us to be - even while the old world is changing around us."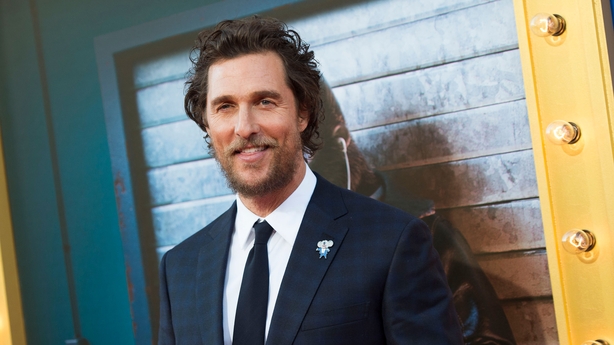 Clayton added, "I listen to a lot of radio, I like it as I always find it so informative. America was the land that took radio big and wide, to a whole other level, one that exposed listeners to new voices, ideas and concepts. That is the spirit in which we bring you U2 X-Radio. We hope you enjoy it."
The team behind U2 X-Radio includes long-time creative director, artist and musician Gavin Friday, along with friend, the journalist and radio host Bill Flanagan, author of U2 at the End of the World.
A characteristically dry Larry Mullen added, "It all sounds exhausting to me but if people really want to listen to us for 24 hours a day, this is the way to do it."
Here is the full line-up for the first week of U2 X-Radio:
BONO CALLING: Bono explores seven questions about life, work, hope and the future with guests from every discipline, from world leaders to local activists to movie stars. First up, BONO CALLING CHRIS ROCK.
CLOSE TO THE EDGE: The Edge talks with fellow musicians, artists and thinkers. A series of revealing conversations about the creative process and more.
DISCOTHÈQUE: Electronic music pioneer, Paul Oakenfold, presents a weekend dance show featuring U2 remixes and club mixes alongside electronic music from other artists and friends for the ultimate summer soundtrack.
DESIRE: A show hosted by the U2 audience themselves. Each episode, a different voice will take to the airwaves to tell their own U2 story and play their five favourite tracks.
ELEVATION: A weekly show celebrating good news and ideas from the worlds of science, medicine, faith and the arts. Hosted by Irish broadcaster and writer John Kelly, ELEVATION will feature music and poetry; interviews with artists, activists, thinkers and scholars; plus the occasional member of U2. Upcoming guests include civil rights attorney Bryan Stevenson.
(GUEST) PLAYS U2: Tune in to hear fellow artists and friends talk about their favorite U2 songs. First show - MATTHEW McCONAUGHEY PLAYS U2.