There's the concluding part of Inside Ireland's Covid Battle, Bake Off: the Professionals faces chocolate changes, Line of Duty season 5 hits RTÉ and Marc Almond looks at the last days of Judy Garland . . .
Pick of the Day
RTÉ Investigates: Inside Ireland's Covid Battle, 9.35pm, RTÉ One
This documentary two-parter continues to go behind the scenes at St James's Hospital, Dublin as healthcare staff across the hospital fight to keep Covid patients alive.
The final episode looks at the important role of ongoing infection control, the potential and wide-ranging impact a single case can have on a hospital system.
The news that a patient is coming off a ventilator and is leaving the Intensive Care Unit is welcomed by patients, their families and hospital staff alike.
But for many patients, leaving the ICU is only the first step in their very long recovery journey as they will spend days, weeks and in some cases, months recovering from the virus.
Speaking to Covid-19 survivors the programme demonstrates that people can and do survive and with help and support get back to living the rest of their lives.
Don't Miss
Bake Off: the Professionals, 8.0pm, Channel 4
Liam Charles and Tom Allen welcome the four remaining teams in this heat to face the challenges of chocolate week. It's apparently a cracker.
The first round features a mystery assignment that will test the competitors' instincts and teamwork, while the second challenge is to construct a towering showpiece inspired by a famous skyline, incorporating geometric chocolate tarts and moving parts.
Judges Benoit Blin and Cherish Finden are on hand to assess their efforts and decide who will be going through to the next phase of the contest.
New or Returning Shows
Line of Duty, 12.25am, RTÉ2
Season five of Jed Mercurio's much-loved BBC drama about the police who police the police. If you know what I mean.
This run of the show features the great Stephen Graham as missing undercover officer DS John Corbett, alongside regular cast members Adrian Dunbar, Martin Compston and Vicky McClure.
An attack is made on a police transport carrying seized drugs, leaving three officers dead. Suspicion immediately falls on the head of a criminal syndicate, who is suspected of having police officers on his payroll providing him with information.
AC-12 are assigned to investigate and root out the corrupt cops - but realise they are up against their most destructive adversary yet.
Passions: Judy Garland By Marc Almond, 8.00pm, Sky Arts
Singer Marc Almond pieces together the last days of his idol Judy Garland (below), whose talent and popularity was countered by a troubled home life.
The former Soft Cell front man pieces together the poignant last days of the "hardest working woman in Hollywood" and one of the greatest (an d most-loved) voices of the 20th Century.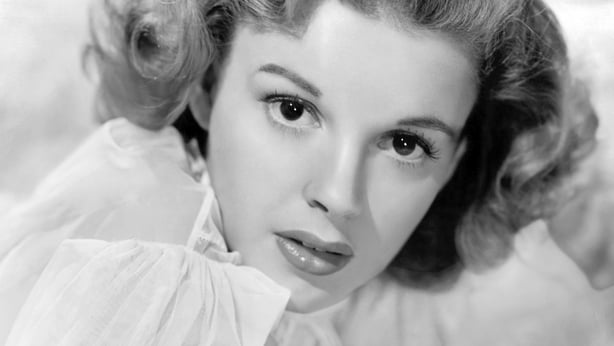 Leonard Bernstein: Larger Than Life, 8.00pm, Sky Documentaries
This documentary explores the work of the acclaimed composer and conductor Leonard Bernstein, from his TV series Young People's Concerts and his Mahler cycle to West Side Story and his Chichester Psalms.
The documentary explores Bernstein's wide-ranging career in music, and how he influenced so many people. It includes interviews with his children, former conductor students, orchestra members, collaborators and other acquaintances.
The Inventor: Out For Blood In Silicon Valley, 9.00pm, Sky Documentaries
Documentary from HBO that investigates the rise and fall of Theranos, the one-time multibillion-dollar healthcare company founded by Elizabeth Holmes.
With extraordinary access to never-seen-before footage and testimony from key insiders, the film explores the psychology of deception, and tells a Silicon Valley tale that was too good to be true.
Directed by ace documentary maker Alex Gibney, it offers an unbiased account of what happened, leaving the viewer to make up their own mind about what happened.
New to Download
George Lopez: We'll Do It For Half, Netflix
Comedian George Lopez returns to his stand-up roots making his Netflix original comedy special debut.
True to form, Lopez delivers an exploration of race, politics, and life lessons to be learned from the Latino community - especially the elders.
Filmed at The Warfield Theatre in San Francisco, the one-hour special dissects cultural differences, emotional support animals, gender reveal parties, elevator etiquette and more.
Adú, Netflix
Three stories transpire in Melilla, on the border between Spain and Morocco, as immigrants risk their lives to cross the Strait of Gibraltar.
Ending Today
Pretty Single, 10.00pm, BBC Two
It's the final episode of this anti-makeover show from BBC NI, where those taking part dress down a little, rather than up.
This week features Pamela, a thirty-something single mother, who wouldn't usually contemplate going on a night out without her make-up - but feels the time has come to let potential partners see her without the mask.
Stripping back the glamorous exterior she loves leaves her feeling exposed, but it remains to be seen whether it will help her find a man to share her future.
Das Boot, 9.00pm, Sky Atlantic
As season two of this German drama about life on a U-boat comes to an end, Wrangel catches up with Johannes, leading to a dramatic showdown out in the Atlantic. An injured Hoffmann shows up at Cassandra's place.
Later, in the second part of this double-bill, Hoffmann struggles to hang on as his chance to escape heads toward US shores. In La Rochelle, Margot continues her plan to liberate the prisoners.
Click here for full TV listings