Inside Ireland's Covid Battle and Italy's Frontline: a Doctor's Diary show the reality behind the frontline pandemic battle, the BBC opens up its Wimbledon vaults, while Phillip Schofield hosts The British Soap Awards Celebrates 21 Years . . .
Pick of the Day
RTÉ Investigates: Inside Ireland's Covid Battle, 9.35pm, RTÉ One
This documentary two-parter goes behind the scenes at St James's Hospital, Dublin as healthcare staff across the hospital fight to keep Covid patients alive.
In the immediate aftermath of the peak of Covid-19 cases, the RTÉ Investigates team spent almost 30 days filming during May and June in the hospital, which has one of the biggest intensive care units in the country.
Tonight's opening programme will take viewers inside the Intensive Care Unit in the hospital where we hear from doctors and nurses as they endeavour to keep people alive and well.
Student nurses describe what it's like to be catapulted from the lecture halls to the frontline of a worldwide pandemic.
There are also stories of hope and triumph from patients who survived Covid-19 and returned to their families.
Part two is on RTÉ One at the same time tomorrow night.
Don't Miss
EastEnders: Secrets from the Square, 8.00pm, BBC One
The EastEnders' support group continues.
This week, Stacey Dooley sits down for a chat with two of show's original cast members - Adam Woodyatt (below) and Letitia Dean, who play Ian Beale and Sharon Watts - as they reflect on their careers.
The pair reminisce about starting on the show together as teenagers, revisit classic scenes - and classic hair-dos - and share their best backstage stories.
They also tease what's in store for Ian and Sharon when the show returns.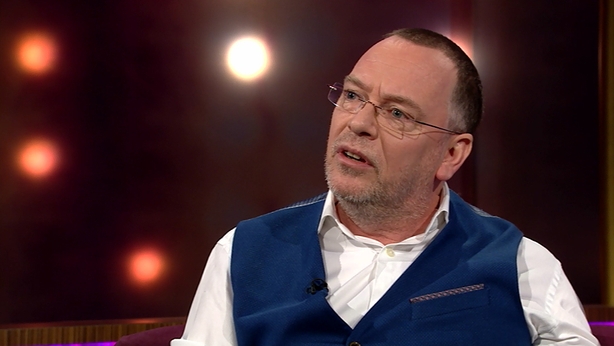 Perry Mason, 9.00pm, Sky Atlantic
Last week's opening episode looked great, but the story itself wasn't exactly spellbinding. As ever, Matthew Rhys is riveting, this time around as the eponymous Perry.
Good, too, to see John Lithgow in the mix as Mason's attorney mentor EB Jonathan.
This week, we meet two new and key players in this saga about a child kidnapping gone wrong: Tatiana Maslany's Sister Alice - a radio evangelist - and Officer Paul Drake (played by Chris Chalk), a young black cop who appears to do everything right.
This show is only a script tweak or two from being up with the best of HBO. Here's hoping they deliver.
Here's an introduction to the show's main characters:
New or Returning Shows
Italy's Frontline: a Doctor's Diary, 9.00pm, BBC Two
The British actor Florence Pugh narrates this documentary featuring an unprecedented and intimate insight into three months of life on the Covid frontline in Italy with A&E doctor Francesca Mangiatordi.
In the early days of the outbreak, the hospital is overflowing and Francesa works gruelling 12-hour shifts caring for those who have been most affected by the virus.
Due to a lack of life-saving equipment she faces the traumatising task of prioritising which lives to try to save.
Meanwhile, at home, Francesca is fearful of infecting her husband, who suffers from a respiratory condition, and she hasn't touched him - or her children - for more than a month.
Wimbledon: the Best of the Championship, 8.00pm, BBC Two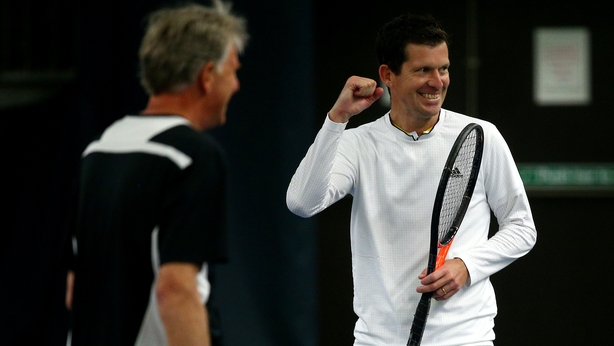 After a superb weekend of Glastonbury music memories, the Beeb now focuses on the world of tennis.
Today was meant to be the day Wimbledon began its 2020 championships.
Sue Barker presents from the All England club, where she is joined by Tim Henman (above) and Boris Becker in studio and by John McEnroe and Martina Navratilova via video link to look back on highlights of the past.
Viewers also have the opportunity to contribute with online votes, quizzes and the chance to send in their attempts at trick shots for review.
The programme also takes a look behind the scenes and into the inner sanctum of one of the most beautiful sporting venues in the world.
The British Soap Awards Celebrates 21 Years, 9.00pm, Virgin Media One
Phillip Schofield (below) hosts this celebration of the only UK TV awards ceremony dedicated entirely to soap as it reaches its 21st anniversary.
He looks back at some of the most memorable winners, including the soap icons who have scooped the outstanding achievement award, the issue-led storylines that have swept the board, spectacular scenes and the big laughs along the way.
He also looks at some of the soap double acts, such as Roy and Hayley, Kat and Alfie, and not forgetting the super-villains, including Corrie's `Norman Bates with a briefcase' Richard Hillman and EastEnders' murderous bride Janine Butcher.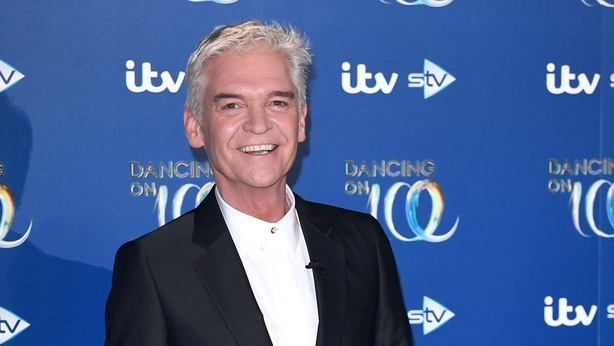 Twiggy: The Face of the 60s, 8.00pm, Sky Documentaries
Retracing the steps of English supermodel Twiggy, this documentary takes viewers on a journey through 1960s' London, with its parties, exuberant energy and incredible creativity.
She was a British cultural icon and a prominent teenage model during the swinging sixties in London, before going on to an acting career in the 1970s, which generated two Golden Globes and a Tony award.
New to Download
Military Wives, Sky Store
Kristen Scott Thomas, Sharon Horgan, Jason Flemyng, Greg Wise, Emma Lowndes and Gaby French feature in The Full Monty director Peter Cattaneo's felgood dramedy.
With their partners away serving in Afghanistan, a group of women from different backgrounds come together to form the very first military wives choir, helping each other through some of life's most difficult moments.
As the word gets out, they quickly find themselves at the centre of a media sensation and inadvertently spark a global movement.
Ending Today
Murder in the Carpark, 9.00pm, Channel 4
Here's the thiird and concluding episode of this docudrama about the inquiry into the killing of private investigator Daniel Morgan, who was found in the car park of a south London pub with an axe lodged in his skull.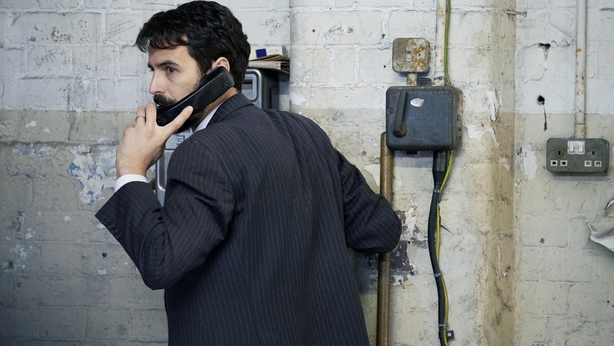 Art of Persia, 9.00pm, BBC Four
Samira Ahmed wraps up this series by going back to when Persia faced its gravest threat - Genghis Khan - and reveals how the Safavids, who succeeded the Mongols, give Iran a powerful new identity.
Click here for full TV listings