Glastonbury dominates again, with Bowie, Ed Sheeran, Amy Winehouse and more. There's also a great doc about Robin Williams, another on dictators and football - and the tale of Texas killer Dale Wayne Sigler . . .
Pick of the Day
David Bowie at Glastonbury 2000, 9.30pm, BBC Two
Highlights of the singer's headline set on the Pyramid Stage that closed the festival on Sunday 25 June 2000, regarded as one of his greatest live performances since the 1970s.
Only the first five songs and the encore were broadcast on the original TV coverage, although the entire set was captured on film.
This re-edited version includes previously un-broadcast performances of hits including Ashes to Ashes, Starman and Let's Dance.
Don't Miss
Pele, Argentina and the Dictators, 11.45pm, BBC One
To most fans around the world Brazil and Argentina's World Cup wins in 1970 and 1978 were wonderful football stories.
But to the people of these two nations there was a hugely significant political context to these tournaments.
Both nations won the World Cup while suffering under repressive military dictatorships. And in both cases these violent military juntas used their successful football teams to help improve their image around the world.
In this revealing documentary, filmed in Brazil and Argentina and featuring the players and people directly effected by the tournaments, a darker story emerges.
Manhunter, 9.00pm, Sky Atlantic
Michael Mann's superb, stylised thriller (with more synthesisers than a 1980s' nostalgia tour), based on Thomas Harris's novel Red Dragon, with William Petersen, Dennis Farina, Tom Noonan, Brian Cox and Joan Allen.
A former FBI agent is coaxed out of retirement to track down a serial killer behind the slaughter of entire families.
The detective needs an angle on the murderer's psychology and the only way to get this insight is to face his nightmares and consult cannibalistic psychopath Dr Hannibal Lecktor (they changed the spelling from 'Lecter' for this adaptation) in prison.
New or Returning Shows
Robin Williams: Come Inside My Mind, 9.00pm, Sky Documentaries
Fascinating documentary that offers an intimate portrait of the life and work of the beloved comedian and actor, Robin Williams, featuring previously unseen footage and interviews with those closest to him.
A Killer Uncaged, 9.00pm, Sky Crime & NOW TV
Thirty years ago, in the State of Texas Dale Wayne Sigler was sentenced to death for capital murder: a cold-blooded crime he freely admitted to committing.
Now three decades later, having spent more than half his life behind bars, Sigler is not only off death row but about to be released back into a world he hardly recognises.
Extraordinary access reveals a truly incredible story as this documentary series follow Sigler from inside prison and on his first steps to freedom as he's released into the custody of Carole, the 70-year-old prison pen pal he barely knows.
Glastonbury Tea Time Legends, 6.30pm, BBC Two
Mark Radcliffe and Jo Whiley introduce some of the best performances from the Glastonbury Festival's regular Sunday evening legends slot, including Kylie Minogue's acclaimed set from the 2019 festival.
Other artists featured include Neil Diamond, Brian Wilson, Shirley Bassey, Lionel Richie and Al Green.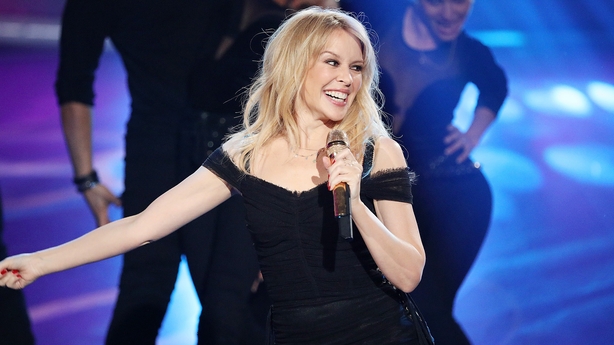 Ed Sheeran at Glastonbury 2017, 11.30pm, BBC Two
Another chance to see Ed Sheeran's performance at the Pyramid Stage, which marked the singer's debut as a Glastonbury headliner. The set features hits Shape of You, Castle on the Hill and Thinking Out Loud.
Also on BBC Two: The Glastonbury Experience Live (8.00pm), which includes Nick Cave and the Bad Seeds in 1999, REM in 2003, Blur in 2009, Lady Gaga's one and only appearance in 2015, and Mary J Blige in 2015.
Amy Winehouse at Glastonbury 2007, 9.30pm, BBC Four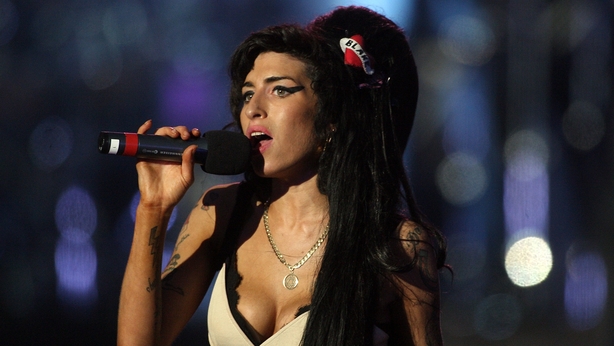 A look back to 2007, when Amy Winehouse performed twice in one day at the festival, featuring classic tracks such as Tears Dry On Their Own, Back To Black and Rehab.
Also on BBC Four: Nile Rodgers & Chic at Glastonbury 2017 (8.00pm), Glastonbury Backstage Acoustics (9.00pm), and Best of Glastonbury 2011 (10.30pm).
Ending Today
Travels in Euroland with Ed Balls, 8.25pm, RTÉ2
The former British MP concludes his travels in Italy and France, finding out how years of austerity have affected politics across Europe.
In Italy, he compares the lives of multimillionaire fashion entrepreneur Valeria Marini, who lives in Italy's wealthiest city, Milan, and a farming family from Calabria, one of the poorest regions.
Ed ends his trip in France, where Marine le Pen has increased the vote for her rebranded National Rally party, in part by promising to protect French industry from foreign traders.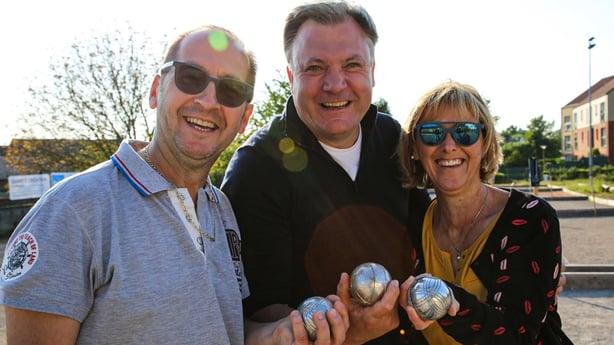 Sé Mo Laoch, 9.30pm, TG4
A profile of musician Sarah Ghríallais, a member of the Griallais family from Muiceanach idir Dhá Sháile in Conamara, and widely known for the musicality of her voice and clarity of her style.
With contributions from Mícheál Ó Conghaile, Lillis Ó Laoire, Meaití Jó Shéamuis, Síle Denvir and Iarla Ó Lionáird. Last in the series.
Click here for full TV listings