The cast of Derry Girls were left singing for their supper after hitting a bum note with Saoirse Ronan during a hilarious sketch for RTÉ Does Comic Relief.
The epic video began by Saoirse-Monica Jackson, who plays the much-loved character Erin Quinn on the popular sitcom, trying to convince her co-stars that she was BFFs with the 26-year-old actress.
When asked how she knows the award-winning star, Jackson sheepishly explained how she hung out with Ronan during last year's big screen outing of Little Women.
"We were involved in this movie together - Little Women," she said.
"You weren't in Little Women," Dylan Llewellyn, who plays James Maguire was quick to point out.
"Well I was in the audience - so," a red-faced Jackson said.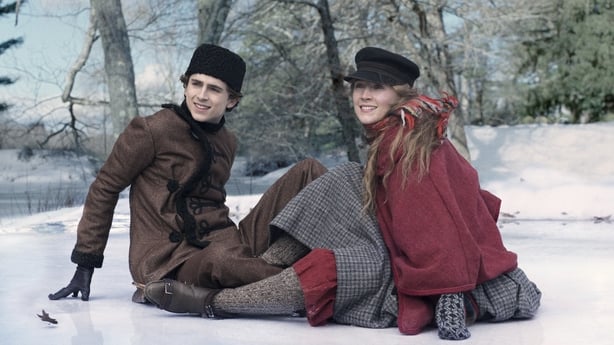 Jamie-Lee O'Donnell, who plays the part of Michelle Mallon, kicked off the Zoom chat by telling Ronan that she really admired her - but their chat quickly took a turn in the wrong direction.
"Em, Saoirse Ronan. Can I just say that I really really admire you. You're just such a role model. You've achieved so much that I one day hope to achieve myself," she said.
While Nicola Coughlan (Clare Devlin) was eager to praise the Oscar nominee on all of her success, O'Donnell praised the star for a, eh, different reason.
"Actually, I was talking about you tonguing Timothée Chalamet. That is actually one of my ambitions as well," O'Donnell declared.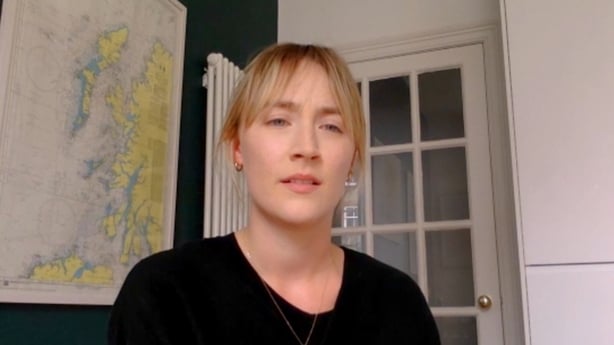 Ronan tried to sweep the comment under the carpet and said she was up for working alongside the Derry Girls' cast on one condition...
"Ok, well listen, I got your email Saoirse. Your many, many emails. I'm actually not sure how you got my email address," Ronan said.
"I'm really up for this Comic Relief thing - mainly because it's obviously such a great cause and everything."
"But if i do it, will you stop emailing me?'" she quipped.
She asks the #latelate producers the same thing every year!#RTEComicRelief @comicrelief pic.twitter.com/Qc6cYxxJPd

— RTÉ One (@RTEOne) June 26, 2020
When Ronan asked the cast what their "brilliant idea" was, an incredibly awkward, but absolutely awesome version of John Lennon's classic Imagine broke out.
Phonelines are now closed but online donations continue here for the next two weeks.
Click here to catch up on all the best bits from RTÉ Does Comic Relief on the RTÉ Player