Myrkur [from the old Norse meaning 'darkness'] is the name chosen by Danish singer Amalie Bruun for one of the most compelling solo careers of recent years. After showcasing her love of black metal on a series of acclaimed releases, she's now turned her heart back to folk with the release of Folkesange, an album divided between original material and traditional covers. She tells Harry Guerin about why she waited so long to make a record that was always on her wishlist.
We need your consent to load this YouTube contentWe use YouTube to manage extra content that can set cookies on your device and collect data about your activity. Please review their details and accept them to load the content.Manage Preferences
Harry Guerin: This album is a return to the folk music of your childhood. What is your earliest musical memory and what came back into your mind making the record?
Amalie Bruun: I think my earliest musical memory is my mother singing lullabies to me. I think that some of the feeling of that is captured on the album. There is some sort of childhood memories, feeling and sound to it.
I read that you played a lot of Irish fiddle music as a youngster. Were there standout traditional Irish albums and tracks for you?
I am not a fiddle player by any means, but I do play violin and I was always extremely fascinated with Irish folk music, Celtic music, etc. Of course, what I knew as a child were songs like The Drunken Sailor and completely standard songs, and the more Celtic songs too. I absolutely loved The Corrs as a very young child! I knew all the violin parts of their debut record. They did introduce me to some of the classical Irish songs that I'd never been introduced to before because they had songs like that on their record. And furthermore, I was very into The Cranberries and Dolores O'Riordan's vocals, which reminded me of the classical folk singers that I just love.
You wanted to make this album for a long time. Do you think there was an element of fear or self-censorship in that at any stage, or did you just feel that the time wasn't right?
The reason that I think it took so long for me to make this album is that I had a very strong sense, or a very strong need to go out and perform the folk music live first. I believe that folk music should be played live, should be shared. It should be played in a circle by the fire or in front of an audience. But it's very interactive; it's not supposed to be just a recording studio thing. It's a very lively, wholesome experience in that way. It touches all your senses. I didn't feel I had earned my stripes and earned the right to record a folk record before I had toured and played in different locations - in the woods with other folk musicians, with children etc. Not 'til this moment was I ready for that [recording the album].
We need your consent to load this YouTube contentWe use YouTube to manage extra content that can set cookies on your device and collect data about your activity. Please review their details and accept them to load the content.Manage Preferences
Was the plan to always have half original material and half traditional tracks on Folkesange?
No, there was never a plan per se. But once I started really diving into the traditional folk songs that I wanted to interpret, I realised that I also wanted to write [my own]. I have a need to write music and it fits with traditional folk songs, so that became the dream.
The album flows beautifully. Was it difficult to choose which songs complemented each other and the sequencing?
It was a little challenging because in a way folk music is quite similar, but then also it's very unique, all the different songs. And when you put together a tracklist for a record you're telling a story, and it was challenging with this particular album. But it was also very fun. Me and Chris [Juul, producer] spent, I think, half a day or even more just trying to feel what felt right.
What has surprised you most about the reaction to the record?
I think one of the things that surprised me about the reaction to the record was the response to the song Tor i Helheim. It's a song I actually almost didn't want to put on the album. We recorded it and I contemplated just leaving it out. It's very long and it could've been much longer - there's a lot more verses! But it's a song where I wrote the melody and chord progressions to one of the classic Nordic poems. It's from the Icelandic Sagas, and then rewritten by a Danish national poet in 1800s. I didn't think that really many people would like it, but it seems to have become a fan favourite already. So that has surprised me!
We need your consent to load this YouTube contentWe use YouTube to manage extra content that can set cookies on your device and collect data about your activity. Please review their details and accept them to load the content.Manage Preferences
Was it the most nervous you have been before the release of any album?
No, I think it was the least nervous I've ever been before releasing an album! First of all, I had this fundamental belief inside that people would like this record, or at least the people that had been asking about it for years and years on the Internet! And second, when the album came out in March I had just become a mother, so between breastfeeding and trying to become this new role as a woman I didn't worry about anything else except my son.
Could you envision alternating between your folk music and black metal from album to album, or does that feel too prescriptive?
I don't think I will ever go as a pattern between different genres, but I will always love black metal and this is not the last black metal or metal-inspired album that I've made [will make]. And it's probably not the last folk record that I've made [will make]. But I could imagine that the next music that I work on will be some sort of hybrid of everything and maybe a whole new alien! So, yeah, I'm excited about that!l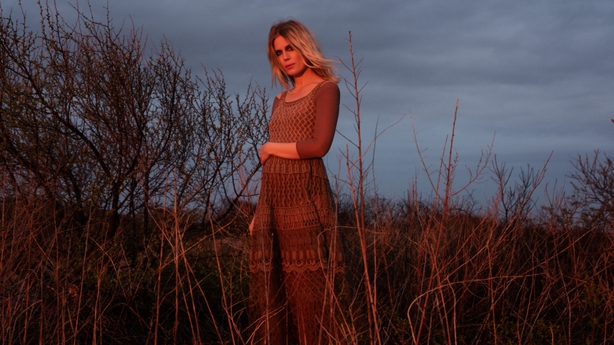 You've covered a lot of ground, and genres, as an artist over the past 15 years. How would you describe the feeling or sensation that tells you when it's time to move on to something else?
It's a very intuitive feeling that you're just driven as a musician towards something else. It really is like a pull from the Universe or maybe the Gods or just your Inner Child, who knows? But for me a lot of the time I discover some new crazy instrument that I just have this need to learn how to play and I just work on that. And then from that instrument comes new music and that can be a new genre as well.
You've had an exhausting year - motherhood, releasing your album and then the Covid-19 emergency as your son and Folkesange arrive in the world. What have you learned about yourself over the past 12 months in relation to those three events?
Those are some very big events and I should say motherhood has, you know, changed everything for me. I think that you become... You give birth to a child and you give birth to a mother, so you almost start over as a human being a little bit. Or at least that's the feeling I had. Some people are perhaps more familiar with it in a way when it happens. I see everything differently now and it's very overwhelming. And as for releasing the album during the lockdown, I don't have an opinion about that - that's just what happened. I think that it is going to change the world as we know it, that this happened, and we just have to wait and see where we land. Because I'm pretty sure nothing will return to 'normal', but we will find a new way to live.
You've performed in plenty of unusual venues. Could we see yourself sitting in with Irish trad musicians for a session over here in a pub when this Covid-19 emergency is over?
Yes, absolutely! I could see that, and I would do that in a heartbeat. I think that is the absolute spirit of folk music right there. And also, I would add, would be extremely fun to do.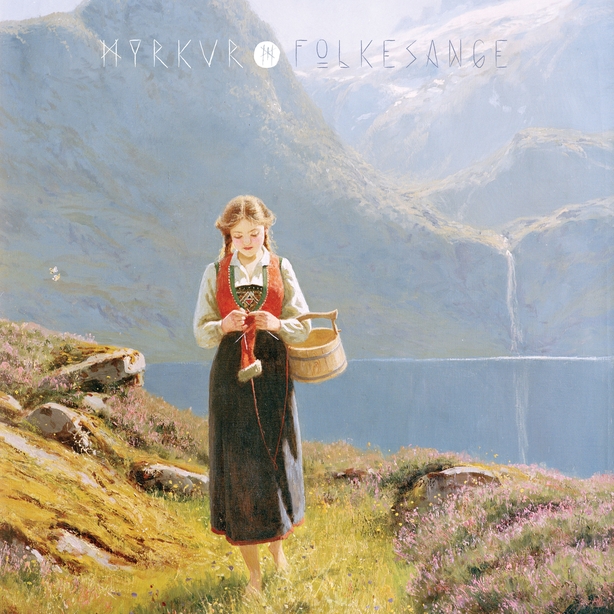 Folkesange is out now on Relapse Records.