RTÉ Courts Reporter and newsreader/newscaster Vivienne Traynor feels there has already been a long summer, as she and her family live five minutes from the beach in Skerries where they passed much of the time in recent weeks.
"I've been spending the lockdown between home and the RTÉ newsroom where I have been mainly newscasting on radio and television. The shifts I have been on are either very early or very late, so I have found myself at home at different times and days to my usual working week in the courts.
"Much of my time initially was spent trying to home school my eight-year-old. I'm not sure who gave up first, him or me. His school has been fantastic sending out weekly emails, videos etc, but I think my teaching skills and patience levels leave a lot to be desired. Having spoken to other parents though, I know I'm not alone and he will catch up."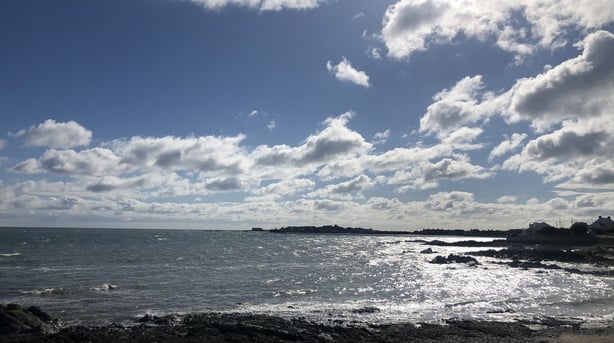 "It has been a strange time for all of us to be at home together - my husband and I, our four children and my mother, who has been cocooning. My older son had just returned to Canada after a visit home when the Covid crisis began and he was back home within a couple of weeks. I was relieved to get him home, but sad for him that his travels ended prematurely."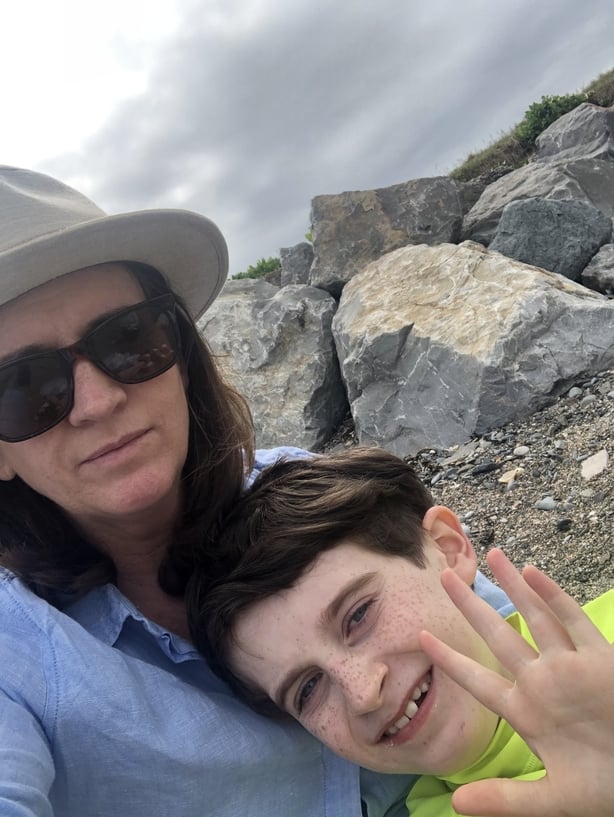 "We also had a bit of scare at the beginning when my eldest daughter was admitted to hospital with a ruptured appendix. It was her first time in hospital and I could not be with her, so that was tough, but she was amazing, and made a speedy recovery after her surgery.
"We celebrated two of their birthdays in lock-down, a 21st and a 13th, and obviously neither could have a party but they didn't mind at all.
"Zoom became a huge feature of our lives. Kids were using it to talk to friends, and we are using it for work meetings. We also had a few Friday night family Zoom quizzes which involved more than 20 people at times and they were great fun."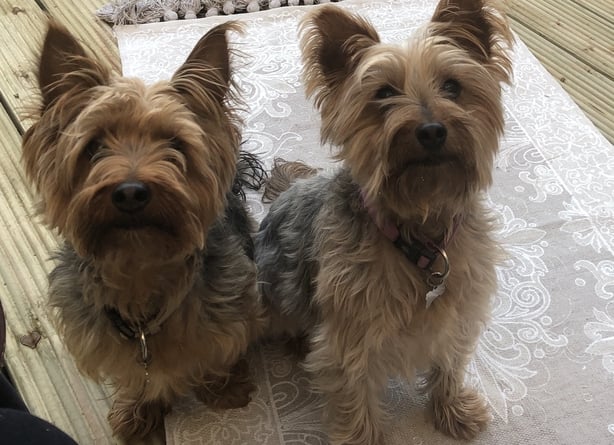 "I found myself cooking a lot more because everyone was at home. It's something I usually enjoy but I failed miserably at making sourdough bread. Again, I ran out of patience with the starter process!
"I did take a new interest in the garden though, which is usually my husband's domain, so he was glad of a little bit of help I think. He (Justin Treacy) is a sports presenter for RTÉ News so when all sports stopped he was redeployed to the foreign desk. Thankfully, he has been able to work from home which allowed me to go to work in the newsroom."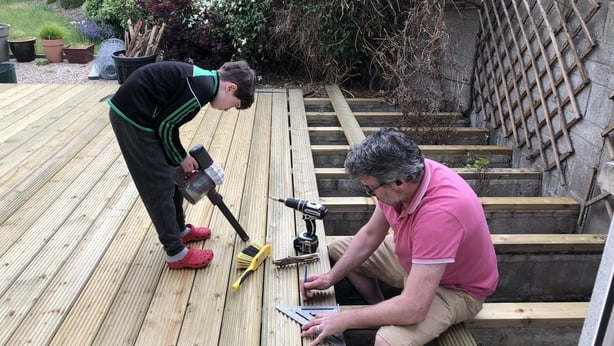 "I watched with envy as people posted on social media about all they'd achieved during the restrictions, whether it was house renovations, massive clear outs etc. I felt I hadn't done much more than plant a few flowers! We did manage to replace our decking at the back of our house however. I suppose that was our biggest lock down achievement, but I can't really claim any credit. All of the work was done by husband, with a little help from the eight-year-old."
"That job and the amazing weather has allowed us to spend so much time outdoors. We usually would not get to do this until the summer holidays in August so I feel we have had a really long summer already. We are also lucky to live just minutes away from the beach so we have great places to walk and the kids have been able to swim.
"I've enjoyed spending more time walking my dogs who are delighted to have everyone at home all the time. A few weeks back I started running again to improve my fitness, so that's another positive result of lockdown I suppose."