Legendary brothers from another planet Zig and Zag are back for one night only to re-live the glory days of The Den this Friday as part of RTÉ Does Comic Relief. We caught up with the two friendly aliens . . . 
You're back for RTÉ Does Comic Relief this Friday. What have you planned?
ZIG: Planned? What do you mean planned? We have to plan something?
ZAG: Alan, we're doing what we always did on The Den and that's fly by the seat of our pants!
ZIG: Yeah, flying pants! I want a pair of those!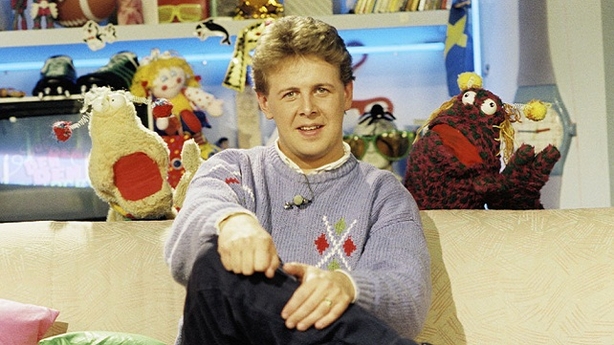 ZAG: It'll be just like the old days…
ZIG: Yeah, 'cause Ray is realy old now.
ZAG: I mean we'll be back in the Den, pictures competitions, chats and hopefully not Ted!
What were your memories of the very first day you went on air with the show with Ian Dempsey?
ZIG: It was kind of a mistake, 'cause like Ian was using our spaceship as a chair in his Den.
ZAG: And we were kind of embarrassed to say anything to him.
ZIG: Then we found out he was a superstar DJ on FM2 and had the worlds largest collection of jumpers.
ZAG: And he showed cartoons, which we didn't have on Zog so we hung around.
I think you started on RTÉ in 1987. What was planet Ireland like back then?
ZIG: It was coo-el. TV only had like five channels and everyone watched The Den. 
ZAG: People used to send letters back then.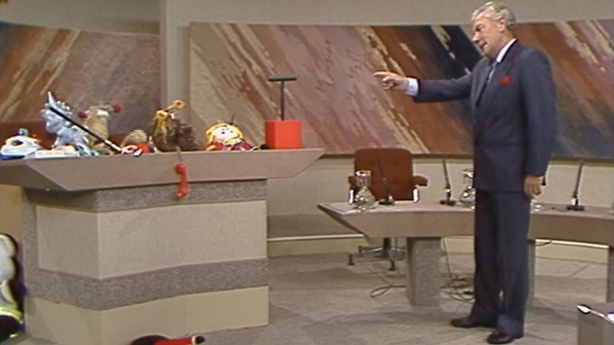 ZIG: And you could tell what Irish people were eating as you could smell fry-ups and literally find stray coco pops in their letters.
ZAG: A fella called Charlie Haughey was the Ireland's Trump at that time.
ZIG: U2 had The Joshua Tree album and students wore desert boots . . . which was really silly because there are no deserts in Ireland.
ZAG: And everyone was leaving Ireland cause there was no jobs here. Kinda like now.
Highlights of your time on The Den?
ZAG: Has to be when Mary Robinson appeared when she was just made President. It was her first TV appearance as President! That was coo-el!
ZIG: When we did The Rotten Apple Club every Friday, where I was Sunny Daze, lounge singer and Zag was Mr. Comedy! And Ray and Ciara were waiters and Ronan Deelite provided the tunes. That was lots of fun!
Any lowlights? 
ZIG: The time the Director General of RTE sent us to Moscow! We were in big trouble. And we had to bring our own toilet roll! That's a fact!
ZAG: That time when Postman Padraig who was really Podge tried to ruin Christmas on everyone in Ireland. Luckily we saved the day!
Then you conquered new worlds and spread your intergalactic empire and started working on The Big Breakfast on Channel 4. What are your memories of your first day on the show?
ZAG: The Big Breakfast was fun. Uncle Bob Geldof brought us over, but didn't think it would take off. They put us in a real bathroom, which was even smaller than the Den.
ZIG: And it smelt of blocked stinky pipes too!
ZAG: We met Paula Yates, Bob was there too and Chris Evans…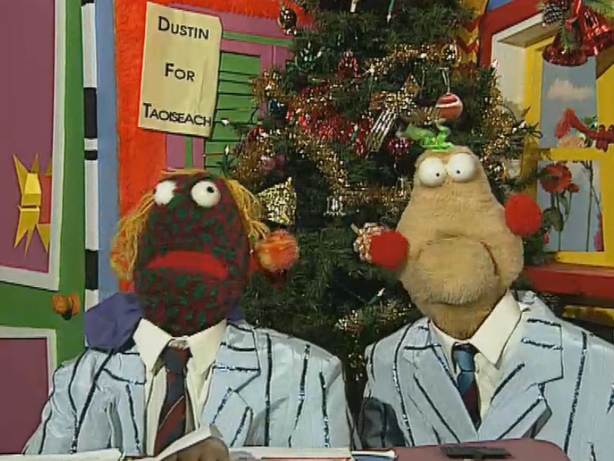 ZIG: But we didn't know who he was, we thought he was there to make us tea. I wonder what ever happened to him?
ZAG: It was kinda mad like The Den, so we fitted in!
ZIG: And people don't remember, but we did The Den and the Big Breakfast together for a whole year.
Highlights and lowlights?
ZAG: Meeting some cool people in the bathroom!  And some of the cool trips we got to go on - to Dallas with Aerosmith, Cannes film festival, Miami with Will Smith and New York with Michael J Fox.
ZIG: When Chris left, it was never quite the same.
Who is the most famous person you ever interviewed?
ZAG: Donald Trump?
ZIG: Loads. Robin Williams, David Bowie, The Beastie Boys, Johnny Rotten, Sonia.
How's your old mates Dustin and Zuppy?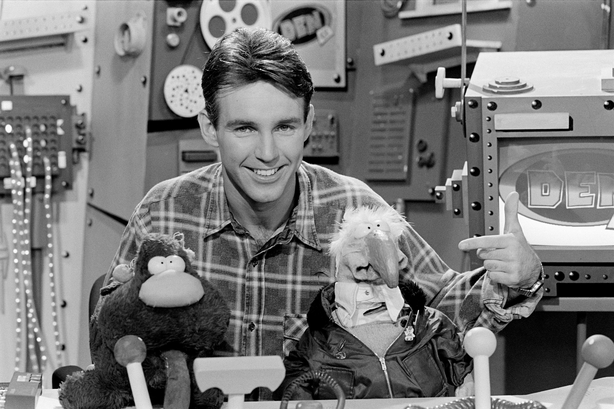 ZAG: Dustin's still calls around, especially when he's hungry, needs the toilet or needs the slates off our roof! So we still see Dustin a lot.
ZIG: Zuppy is living with a kind farmer in a field in Kildare, well, that's what Ray told us! Hopefully, he might turn up for Comic Relief.
Where have you been for the past few years 
ZIG: I've been back on Zog working in the Zupermarket; I'm head 'bipper' - I make the 'bip' sound when something is scanned at the checkout.
ZAG: I've been manily Djing around the world. Let's just say, no-one's ever seen those guys under the Dedmau5 mask . . . 
Was Bob Geldof easy to work with?
ZIG: He's like a grumpy Grandad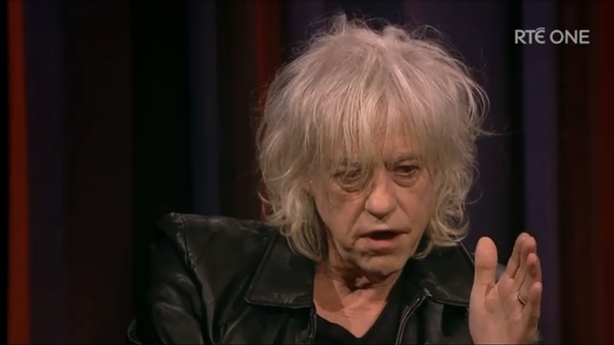 ZAG: We love Uncle Bob. He's kinda serious sometimes, but then he's fun, 'cept most of the time we've no idea what he's talking about.
How was your lockdown?
ZIG: There was a lockdown?
ZAG: Luckily Planet Zog was virus-free very quickly, 'cause it was very responsible and washed their hands and wore their masks!
ZIG: Yeah, wear a mask, peeps!
Did you take up any hobbies, like batik or baking? 
ZAG: We would never hurt bats.
ZIG: Or bake them for that matter!
ZIG: I alphabetised my belly button fluff collection while on lockdown.
ZAG: I was talking to P Diddy about taking up Polo, but I thought it was something to do with mints, but aparently you need a horse or something?!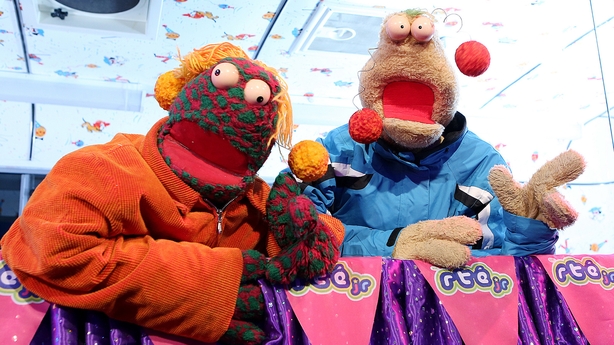 During lockdown, did you get into any new books, movies and music?
ZAG: We watched Tiger King like everyone else. 
ZIG: But Winnie the Pooh wasn't in it!
ZAG: He's mixing it up with The Tigger movie.
ZIG: There's a Tigger movie? Can we watch that?
ZAG: Gotta go Alan, we're gonna watch the Tigger movie!
Alan Corr @CorrAlan2