Much of Siobhán Madigan's time during the pandemic was spent at nearby St Anne's Park and Dollymount beach in Dublin, with her son Cillian and new boxer puppy, Nollaig.
"If one positive thing has come from all this, it's that we have all have been given quality time to spend with our families and I for one have made the most of it," says the RTÉ Sport presenter.
"With the sporting world having ground to a halt in mid-March there was a black hole in my days. Working from home became the 'new normal' but isolation between four walls was never going to get in on me.
"My son Cillian is seven, and our beautiful new boxer puppy, Nollaig, is seven months, so extending beyond the hall door in a safe manner was a 'must do' as often as possible every day.
"After a little' - oh, I mean 'hours' - of homeschooling, the park was our first destination of the day. Living in Clontarf we were lucky to have the choice of St Anne's Park or Dollymount beach within our 2km limit.
"At the outset, I set Cillian a challenge which was to hit every cross bar in St Anne's, firstly, with a hop and a solo in the lead-up - he did it soccer-style and now he's honing his hurling skills. Thankfully, it's given him a goal which has occupied some time.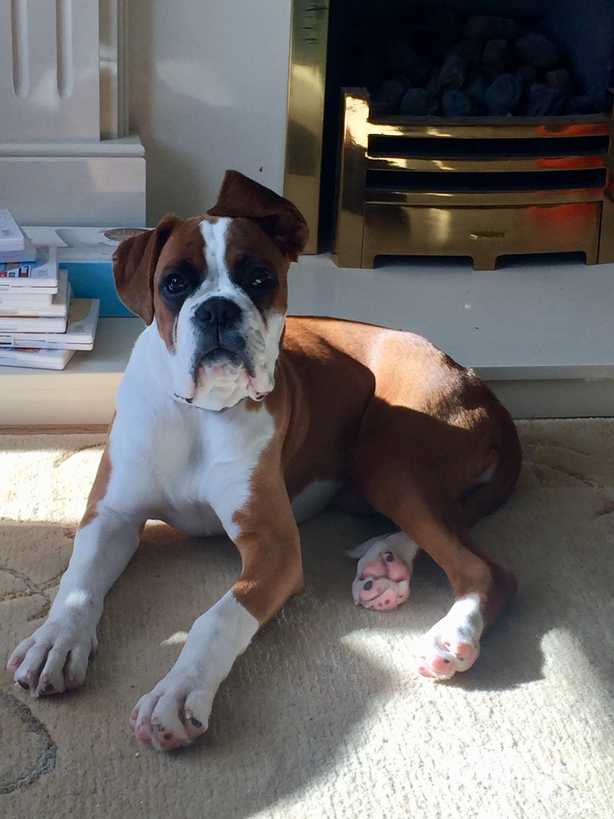 "Our puppy Nollaig arrived, via the North Pole, last Christmas, and has been a welcome addition to our family following the sudden passing of our previous dog, Sonny Liston, last November.
"Nollaig, however, is as active as they come, a joyful bundle of energy. Due to the large crowds on the march in our area during the lockdown days, Nollaig is walked either early in the morning or later in the evenings.
"She is delighted in recent weeks that the dog park has re-opened and is once again enjoying meeting new friends too. Thankfully dogs don't have to do socially distancing.
"I'm not one that's big on TV, however I've enjoyed re-watching the All-Ireland Football finals of 2011, 2013, 2015, 2016, 2017, 2018 and 2019 and in some instant the Semi-Finals too. I cherish the memories of the dominant Dubs and hope that we will all get to get 'buzzing for the half -dozen' again soon.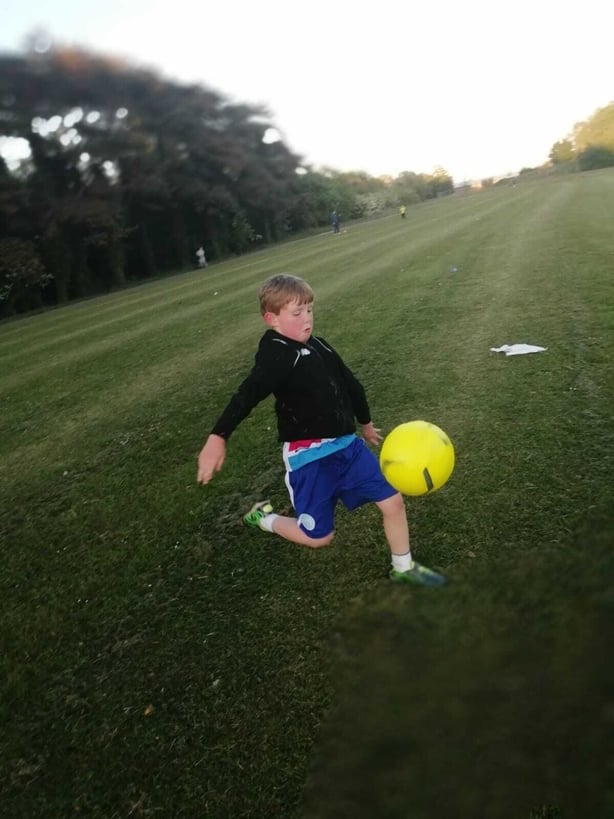 "As each weekend approaches I can't help but think of which great sporting amphitheatre around our beautiful country I should be heading to this weekend. Hopefully, all is not lost, and indications suggest we could even have a championship yet in 2020.
"I'm not big on box sets but have tried Netflix and have enjoyed a few bits including The Last Dance and a couple of other bits from their sporting content.
"The radio is on in our house 24/7 and I have to give huge credit to all my colleagues in RTÉ radio for keeping the show on the road. At the start we were told we would find our way in a new way and the guys have excelled themselves in this regard.
"From Shay Byrne on Rising Time in the early morning, right through to Cathal Murray on Late Date, late at night, RTÉ radio has been part of my Covid journey and a welcome companion."