There's the final part of Michael Portillo's Hawks and Doves, Saoirse Ronan stars in On Chesil Beach, cracking documentaries about The Wu-Tang Clan and the National Enquirer, and the final of The Great British Sewing Bee . . .
Pick of the Day
Hawks and Doves: The Crown and Ireland's War of Independence, 9.35pm, RTÉ One
It's the second and remaining part of this documentary about the War of Independence from a British perspective.
Tonight, Michael Portillo charts the War of Independence in Ireland, following the journey from the Peace Conference in Versailles to the historic ceasefire in 1921.
Don't Miss
On Chesil Beach, 9.00pm, BBC Two
Romantic drama, an adaptation of Ian McEwan's novel of intimacy and heartbreak, starring Saoirse Ronan (it's worth seeing just for her performance) and Billy Howle.
Edward and Florence, two young university graduates from very different backgrounds, decide to get married after an intense, but non-physical affair.
When the pair embark on their honeymoon to Chesil Beach on the Dorset coast, they are both suddenly struck by their fear of the upcoming consummation of their marriage.
I Am Richard Pryor, 10.00pm, Sky Arts
Excellent documentary reflecting on the highs and lows of the comedian and actor's life, featuring interviews with Mike Epps, Tiffany Haddish and his widow Jennifer Lee.
New or Returning Shows
The Wu-Tang Clan: of Mics and Men, 9.00pm, Sky Documentaries
To mark the 25th anniversary of the release of their debut album, this four-part series explores the Wu-Tang Clan's meteoric rise to success.
Their ingenuity and entrepreneurial spirit brought them together to overcome the poverty, violence and oppression of their New York neighbourhoods.
It was music and their shared lyrical genius that allowed them to form the most recognized musical movement in the world, all while walking the tightrope that links business with brotherhood.
This four-part docuseries looks back on the notorious hip-hop groups career, combining intimate and reflective interviews from each of the nine surviving members with never-before-seen archival footage and performances.
Pride, Wednesday, Vice TV
This new strand exploring LGBTQ+ issues opens with Virginia's First Trans Official, which looks at Danica Roem in the final hours of her election campaign to gain a seat in a state legislature.
That's followed at 10.25pm, by Johannesburg's Queer Creatives, where American rapper and activist Mykki Blanco makes his way through the creative epicentre of Johannesburg to celebrate the thriving alternative queer scene.
Storyville: Scandalous! The Tabloid that Changed America, 9.00pm, BBC Four
Documentary examining how the National Enquirer became the most infamous tabloid in America by churning out obscene stories that blur the lines between truth and fiction.
Which, of course, makes it a precursor of fake news.
Nadiya's Summer Feasts, 8.00pm, BBC Two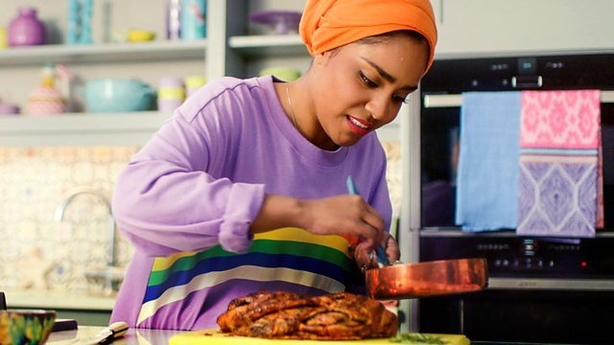 Time repeat of Nadiya Hussain's array of mouth-watering dishes that she serves up to her loved ones at her own summer party feast, including a barbecued butterflied leg of lamb with sticky rhubarb glaze.
She makes side dishes of kiwi and feta salad and edamame wild rice, as well as olive and rosemary bread shaped like a crown.
For dessert, she goes all out with a magical princess torte cake and an ingenious raspberry ripple eclair, and creates a thirst-quenching drink in the form of an elderflower cooler.
New to Download
Athlete A, Netflix
Follow the Indianapolis Star reporters that broke the story about USA Gymnastics doctor Larry Nassar's abuse and hear from gymnasts such as Maggie Nichols.
Ending Today
The Great British Sewing Bee, 9.00pm, BBC One
Hosted by Joe Lycett, the series reaches its dramatic denouement, as the three finalists compete for the title of Britain's best amateur sewer, taking on a trio of celebration wear challenges.
Judges Patrick Grant and Esme Young start by challenging the sewers to make a little boy's kilt without a pattern.
Next, it's the sewers final chance to show off their instinct for design in the transformation challenge, as they attempt to turn party dresses into dramatic and fun outfits fit to wear at a carnival.
Lastly, for the most important made-to-measure challenge of the series, the sewers attempt to construct and fit glamorous cut-out evening gowns for their models, this time a friend or member of their family.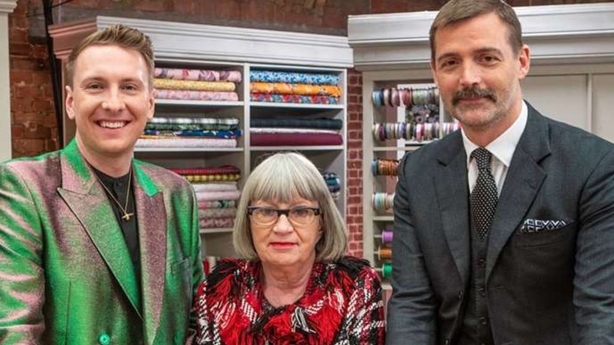 Lá Dár Saol, 9.390pm, TG4
Here's the concluding part of this documentary series looking at the changes that occur on Earth in a single day, this time focusing on the changes in geology and human life is affecting it.
Click here for full TV listings