Imelda Staunton and Sarah Lancashire star in Alan Bennett's Talking Heads, there's a classic EastEnders episode from the early days of the show, Issa Rae's acclaimed dramedy Insecure returns, and there's the season finale of Your Home Made Perfect . . .
Pick of the Day
Alan Bennett's Talking Heads, 9.00pm, BBC One
Legendary playwright Alan Bennett's daring 1988 and 1998 series of monologues remain widely regarded among the all-time high points of British broadcasting.
They also happen to be ideally suited to socially-distanced production, which makes this timely 12-part revamp a very smart no-brainer (if you know what I mean).
First up, Imelda Staunton plays Irene Ruddock, who dashes off letters with her trusty fountain pen, complaining about the failures of others. But when the police come by, it's Irene who is in trouble.
Then at 9.30pm, Sarah Lancashire as Gwen, the mother of 15-year-old Michael. Gwen thought there would be something that gave you immunity, that you couldn't fall for your own child.
By the way, this series was filmed under social-distancing rules on the vacant EastEnders lot.
Don't Miss
EastEnders: Den & Angie, 7.30pm, BBC One
A welcome repeat of a classic 1986 episode of the UK soap, directed by acclaimed film-maker Antonia Bird.
This was the show"s first ever two-hander as Queen Vic landlady Angie Watts (Anita Dobson) tried to stop her husband - aka Dirty Den - (Leslie Grantham) from divorcing her.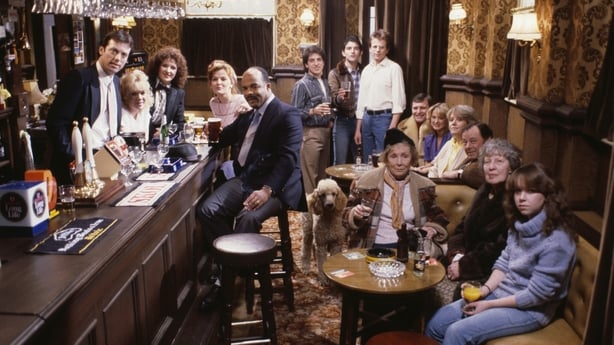 Bake Off: the Professionals, 8.00pm, Channel 4
Liam Charles and Tom Allen host the toughest Bake Off of all, as the five remaining teams in this heat face two more tough challenges.
In the first challenge, the teams must produce two different types of desserts - layered vegetable cake slices and tomato-shaped desserts, which must taste a lot sweeter than they look.
In the second challenge, the teams create an allotment-themed pièce montée with a basket made from at least 160 choux buns, filled with everything you might find at an allotment, all made from sugar.
Betty, 9.35pm, Sky Comedy & NOW TV
This HBO show is among the most low-key I've ever seen and is best viewed from a horizontal position. It also offers a glimpse into the world of a New York all-girl skating group in a male-dominated discipline.
This week, Honeybear keeps avoiding her crush, and Janay has birthday plans that may not be the best idea.
Bowling for Columbine, 9.00pm, Sky Documentaries
Another chance to see Michael Moore's Oscar-winning documentary exploring America's love affair with firearms.
Going beyond public opinion, the film-maker examines corporate and political influence, visiting a bank where weapons are given to customers, as well as talking to Charlton Heston, one of the most famous proponents of every American's right to bear arms.
New or Returning Shows
Insecure, 9.00pm, Sky Comedy & NOW TV
Issa Rae's critically- acclaimed dramedy series returns, as Issa and Molly continue to navigate the tricky professional and personal terrain of Los Angeles.
With Condola's guidance, Issa prepares for a mixer in her courtyard to pitch the block party to potential sponsors, but tensions arise when they discover a mutual connection.
Meanwhile, Molly begins to develop unexpected feelings for Andrew.
The Choir: Singing for Britain, 9.00pm, BBC Two
Gareth Malone sets out to bring the UK together through music during the Coronavirus lockdown, by getting people from all walks of life to perform a specially composed song.
The first episode focuses on front-line workers, all of whom have a courageous story to tell.
Saoi Sa Chathaoir, 7.30pm, RTÉ One
Famous faces speak about moments that changed their lives. Legendary GAA commentator Mícheál Ó Muircheartaigh (below) begins the series by recalling playing in the 1948 All-Ireland SFC final.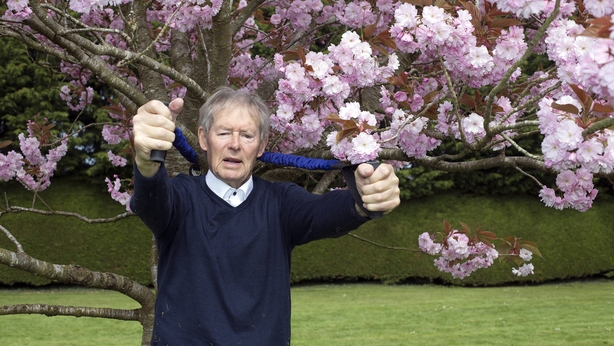 New to Download
Eric Andre: Legalize Everything, Netflix
This is a stand-up special from American comedian Eric Andre (of Adult Swim's The Eric Andre Show), which was filmed at the Republic in New Orleans in November 2019.
You can expect loud and physically draining monologues as he critiques the war on drugs, the war on sex, and the war on fart jokes.
Ending Today
Your Home Made Perfect, 8.00pm, BBC Two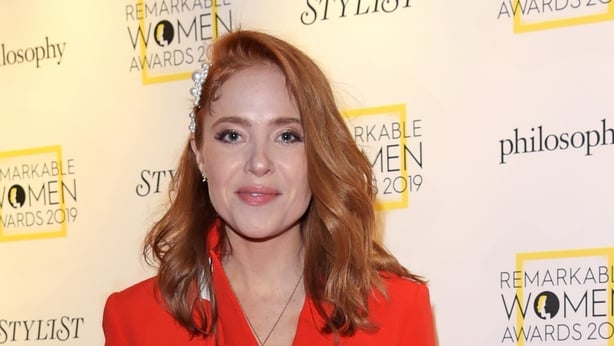 In the final episode of the season, Angela Scanlon (above) presents, as architects Laura Jane Clark and Robert Jamison compete to win a commission to transform a garden room in a three-bed Victorian house in Shrewsbury for Mike and Lisa.
Robert suggests a structure that gives each of them their own separate spaces, while Laura attempts to blend the needs of the whole family within a highly adaptable garden room. Last in the series.
Click here for full TV listings