There's the return of the English Premier League, Michael Portillo presents a series on the War of Independence, a couple of excellent documentaries - and it's goodbye to Gogglebox and Guilt . . .
Pick of the Day
Premier League Football, 6.00pm, Sky Sports
Top-flight English football returns - but minus that vital ingredient, fans.
First up, it's Aston Villa v Sheffield United, with the home side eager to ease their relegation worries against an impressive Blades, for whom former Shamrock Rovers' defender Enda Stevens has been in superb form.
Later, it's Manchester City v Arsenal (8.15pm, Sky Sports), which was the first game to be cancelled in the EPL ahead of the UK-wide shut down in March.
A win here for Arsenal would set Liverpool up with a title-winning derby against Everton on Sunday.
Meanwhile, tonight's Coppa Italia Final is live from Rome's majestic (but deserted) Stadio Olimpico. Coverage of Juventus vs Napoli will be live on BT Sport 2 begins at 7.45pm - 15 minutes before kick-off.
Don't Miss
Hawks and Doves: The Crown and Ireland's War of Independence, 9.35pm, RTÉ One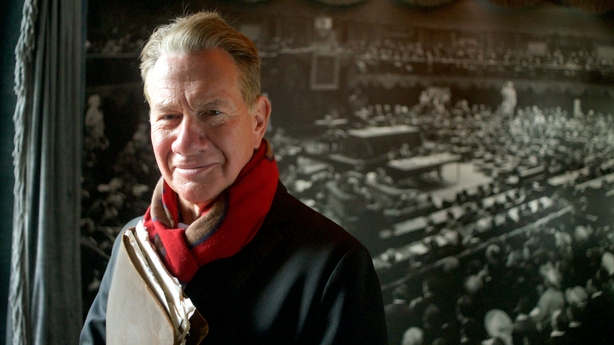 Former UK politician and Tory minister Michael Portillo (above) charts the War of Independence in Ireland, following the journey from the Peace Conference in Versailles to the historic ceasefire in 1921.
This new two-part documentary series is part of RTÉ's continued coverage of the Decade of Anniversaries, which commenced in advance of the 1916 centenary.
Hawks and Doves: The Crown and Ireland's War of Independence follows up Portillo's 2016 series The Enemy Files, and examines this still-contentious period in Irish history from a British perspective.
Produced in association with the BAI, BBC Northern Ireland, and Oireachtas TV, the series uses official British state papers as a primary research source.
New or Returning Shows
Arabian Inferno, 8.00pm, Sky Nature
This five-part nature documentary is hosted by Nicholas Gauci, offering a unique glimpse into how desert wildlife adapts and how they survive the otherwise scorching temperatures of Arabia.
The parched and barren landscape of the Arabian Peninsula offers a vivid backdrop for life in the harsh desert.
Water is scarce and death due to the extreme heat is common, yet a natural world continues to flourish.
In the first episode of this series, see how - for three months every year - a remote region on the south west coast undergoes an astonishing transformation from a virtually waterless desert into a lush oasis.
George Clarke's Amazing Spaces, 9.00pm, Channel 4
Architect George Clarke delves into the world of small builds, meeting people taking tiny, unpromising spaces and creating places to live, work and play.
In the first episode, George meets a couple who are creating a disappearing bathroom and Rob (below, with George), a man squeezing a camper into a Reliant Robin.
He also discovers Chile's stunning architecture (worth watching just for that, I'd reckon), and plans his hardest-ever build: an observatory.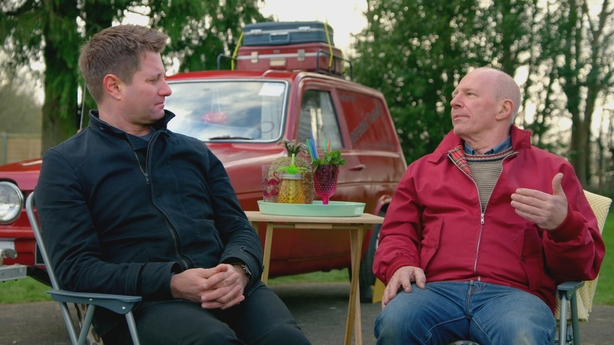 Lá Dár Saol, 9.30pm, TG4
This film (in Irish with English subtitles) uses the latest science to reveal how much our planet can change in just one single day.
The earth makes a mountain of new rock every hour and is not only constantly changing shape but is also losing weight.
In fact, every day you wake up on a completely different planet.
The story starts on the Italian island of Stromboli, as geologist Professor Chris Jackson climbs a volcano to see how much lava a single volcano can produce on a daily basis and how it builds new land.
New to Download
First Love, Sky Cinema & NOW TV
Prolific Japanese director-auteur Takashi Miike (Audition, 13 Assassins, Ichi the Killer) calls the shots this genre-blending, noir-tinged yakuza film that's basically a rom-com.
Set in Tokyo, Leo, a young down on his luck boxer meets his 'first love' Monica, a call girl and an addict unwittingly caught up in a drug-smuggling scheme.
Leo and Monica find themselves pursued throughout the night by a corrupt cop, the yakuza, his nemesis and a female assassin hired by the Chinese Triads.
Mr. Iglesias: Part 2, Netflix
Stand-up comic Gabriel Iglesias returns in the old school sitcom about a well-meaning high school teacher trying to make a difference in the lives of some smart but underperforming students.
The eponymous Mr Iglesias' specialty is bringing history to life for the misfit students at a Long Beach public school where other more cynical teachers might let slip through the cracks.
Ending Today
Gogglebox Ireland, 9.00pm, Virgin Media One
The Gogglebox gang wrap up this latest run with a selection of some of the best moments of this season, as Irish telly addicts cast their opinions and review popular televised moments over the last three months.
Guilt, 10.35pm, RTÉ One
It's the fourth and final episode of this Fargo-esque Scottish drama starring Mark Bonnar and Ruth Bradley.
Max sits in on Angie's police interview and the truth about Walter's death is getting closer to being revealed.
To protect his brother, the lawyer orders Jake to leave the country with Angie, telling him he will sort everything out.
Cardinal, 9.00pm, BBC Two
Here are the final two episodes of the classy Canadian drama's fourth season, focusing on police detective John Cardinal and his partner Lise Delorme in the fictional city of Algonquin Bay.
First up, Josh's father is still in danger. Will Lise be able to get to him in time?
Later, having made a surprise arrest, Cardinal and Delorme must now extract enough information to get a lead on the killer – and fast.
Click here for full TV listings